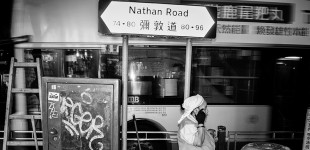 I had a few hours in Hong Kong on my way home and grabbed some street photos after dinner. It was a really great trip and this was the icing on the cake. Once again, these were all taken with a small Nikon P7800 with an extra on-camera flash and not my usual big DSLR as an experiment.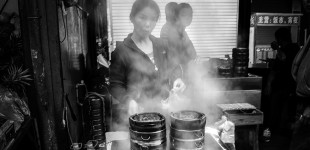 I absolutely love southern China in October and early November. The humidity and big heat are gone. You can actually walk around in the middle of the day instead of hiding in an air conditioned office or hotel. That meant I could get out and enjoy lots of street photography without my lens fogging.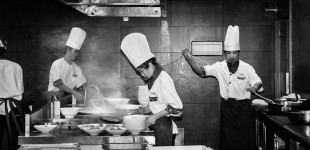 My trip took me to both Ningbo & Guangzhou where I stayed at hotels that were both next to a Wanda Mall. This is a chain of upscale malls where China's middle class goes to spend the money they've earned from Walmart.