Over the last 3 months I packed / moved / and unpacked my whole house without the help of professional movers.  In the process I trashed my left elbow (torn muscle?).  I've just been gutting it out for a while, but I decided to test acupuncture treatment to see if it would relieve the pain.  After a lunch with a factory owner I asked if they knew of a clinic nearby.  We drove to a small shop about the size of my living room that was full of beds & cabinets with traditional Chinese medical equipment.
The "doctor" asked a few questions (through my friend Hanson) and then began to poke and prod my elbow with his fingers.  He informed us that traditional Chinese medicine cannot be performed during lunch time and we would need to wait until 1:30PM (8 minutes away). I guess the ancient Chinese doctors needed their lunch too…
First he put a heat lamp on it for about 10 minutes, then he explained that in order to relieve pain in the left elbow he would need to insert a needle in my right knee.  Okay, I figure there's some symmetrical thing happening in your nervous system. The needle was factory sealed in a protective envelop, and was REALLY long.  He told me the sensation would feel like an "itch".  Then he mentioned that if the needle hurt ("tong" in Chinese) he was doing it wrong.  Good to know.
After he put the needle in my knee he asked me to continuously twist and swivel my arm to determine if the elbow pain was getting better or worse.  Strangely, it was moving up and down my arm as he twisted the needle in my knee.  At one point the pain had moved all the way from my elbow to my fingers.  I was now a believer.  Unfortunately now the pain had settled in my forearm.  He removed the needle from my right knee and inserted it into my right arm.  That moved the pain back to my left elbow.  It was a very strange sensation to have someone control your pain centers from the opposite side of your body.
In the end, I had twisted and rotated by hurt arm so much attempting to identify if the pain was gone that my arm hurt even more!  The next day I could barely use it to pick up things. So I'm a believer in the power of acupuncture, but the process didn't help my situation because of the real-time feedback required.
Epilogue:
Because I was the first American to ever walk in the clinic's door they cut a deal with me.  My 1 hour visit would be free if they could take a photo of the staff with me to promote their clinic.  I'm not sure how much money I saved, but it would be difficult to say no to their simple request.  I have visions of my image appearing on billboards in Xinia, China soon.  Then I began thinking this could be a whole business model for me.  Endorsing services in remote areas of China – dentistry, hair cuts (well maybe not haircuts), massages, shoe repair, etc.  I could save tens of dollars.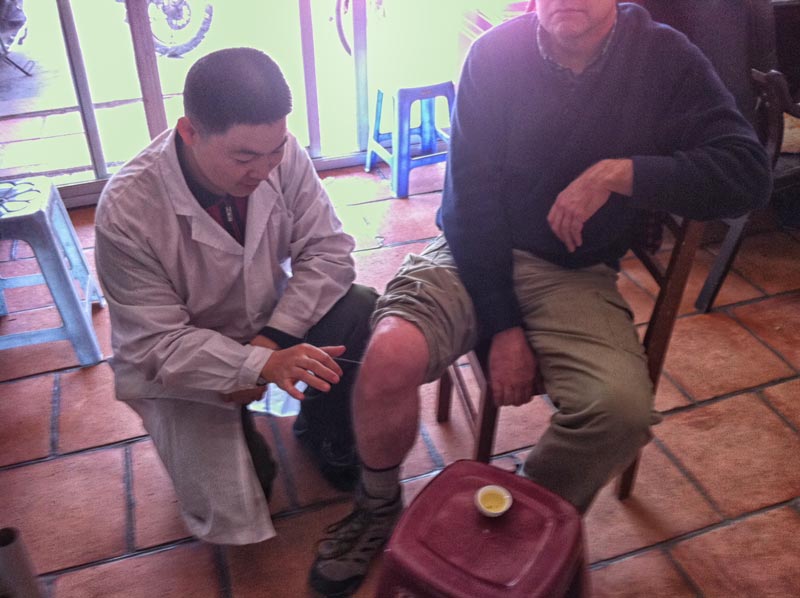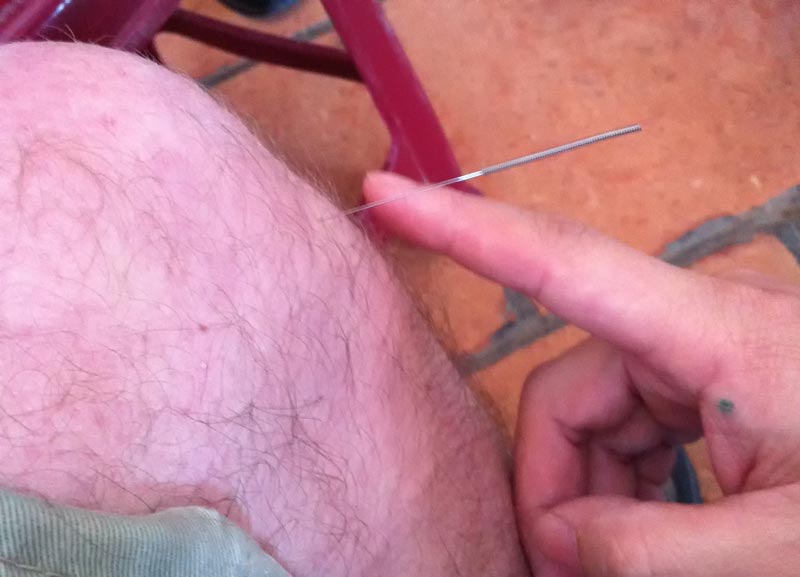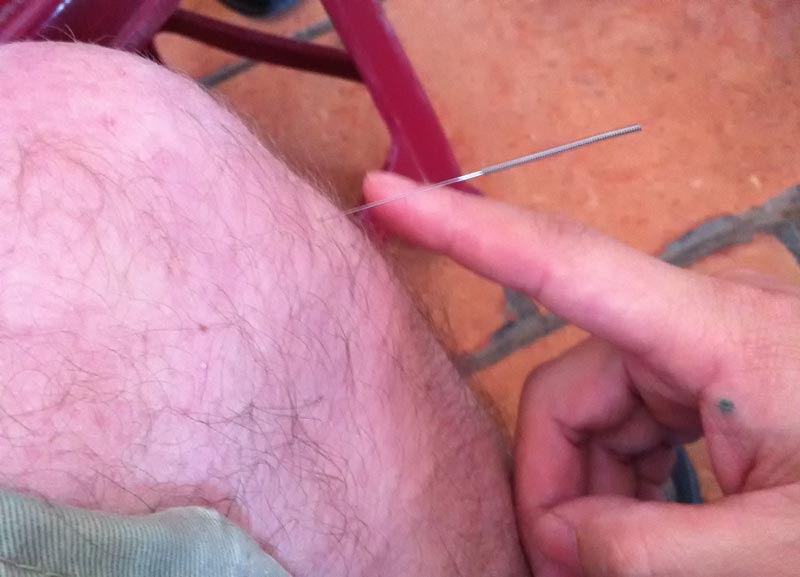 EDIT: Three days later –  With acupuncture not helping my situation I tried another method that I thought would to do the trick.  Massage therapy.  I went to a "spa" here in the village and when I walked in I actually knew the manager!!  She used to own a small shop near the grocery store and now she managed the spa.  They stripped off my shirt and started massaging my arm and back (a new pain acquired from hunching over the laptop).  Then the nice ladies offered a "traditional Chinese treatment" called "Fire Cupping" that involved flames and glass balls that vacuum-suction to your back and create huge ugly hickeys.  I had to think about that for a few seconds, and then said OK.  Three billion Chinese can't be too terribly wrong about this.  It sorta hurts when the vacuum inside the glass balls sucks your skin inward.  They leave them on for about 10 minutes and after they're removed a huge red/purple hickey is left. It looks like a giant octopus had it's way with me. I REALLY hope they go away before I have to sit on the 15 hour flight home in 5 days!!
Oh, and they told me I needed to come back in 1 week for another treatment because "my back was in bad health".  I think I'll wait to see if I survive this treatment.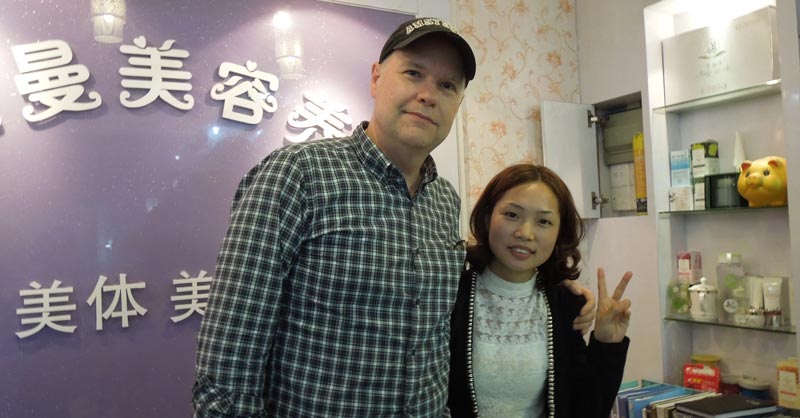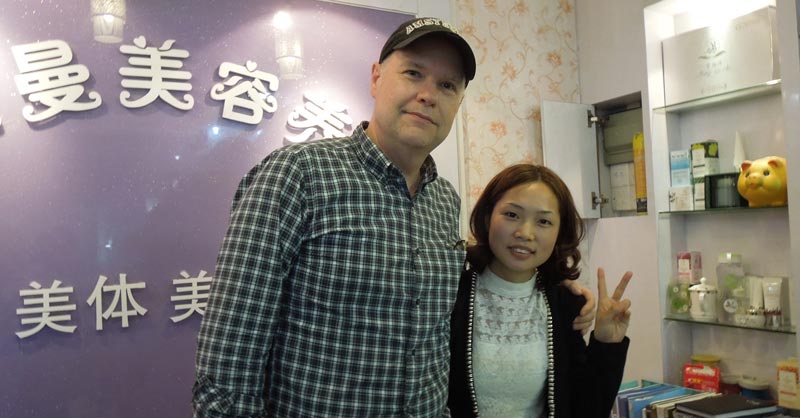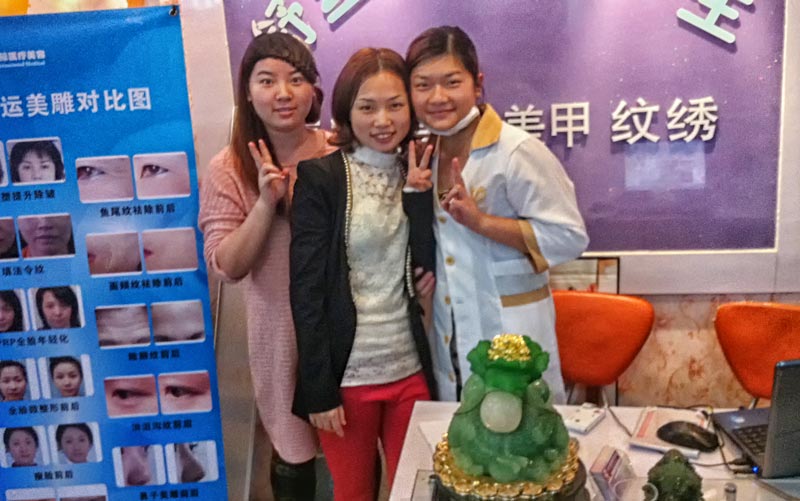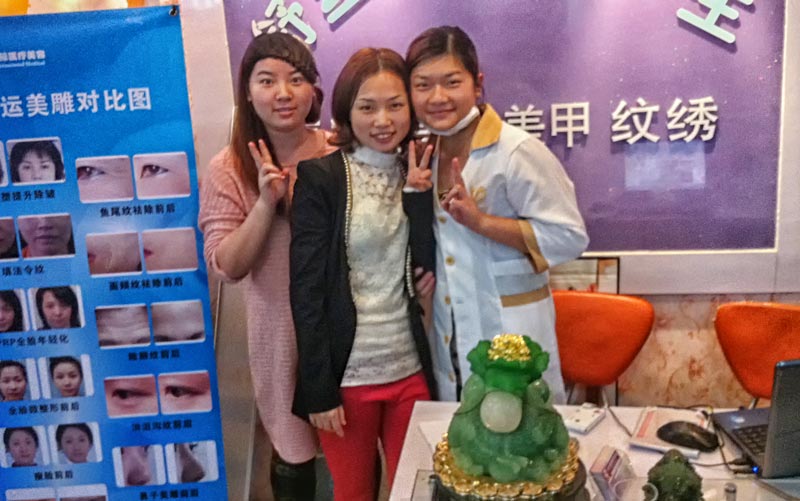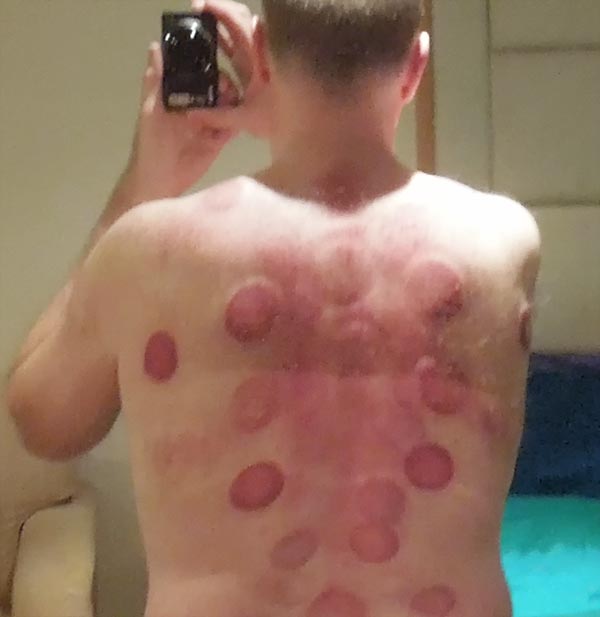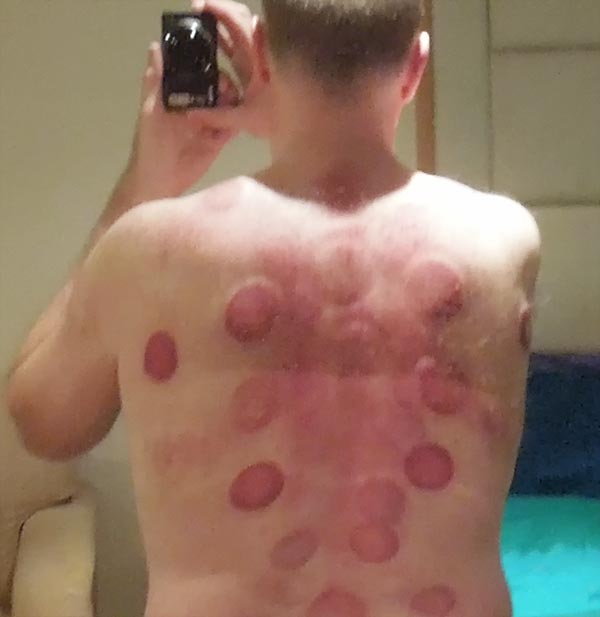 Lesson learned about traditional Chinese medicine:  It probably works best on traditional Chinese people and not soft Americans.