Besides the historical sites there are many other cool things to do in Beijing.
There are three ways to get back down from The Great Wall at Mutianyu.  Walk, cable car, and the faster and more exciting speed toboggan.  Why is it more exciting?  Because they built the toboggans with no safety harnesses nor connected the toboggans to the track in any way.  It's more like a high speed log flume ride down the side of a mountain.  Cool.
The warning on the back of the ticket said you weren't allowed to video the ride going down because you needed to have both hands on the brake.  Most people considered that a "suggestion" as versus a rule.  That included me.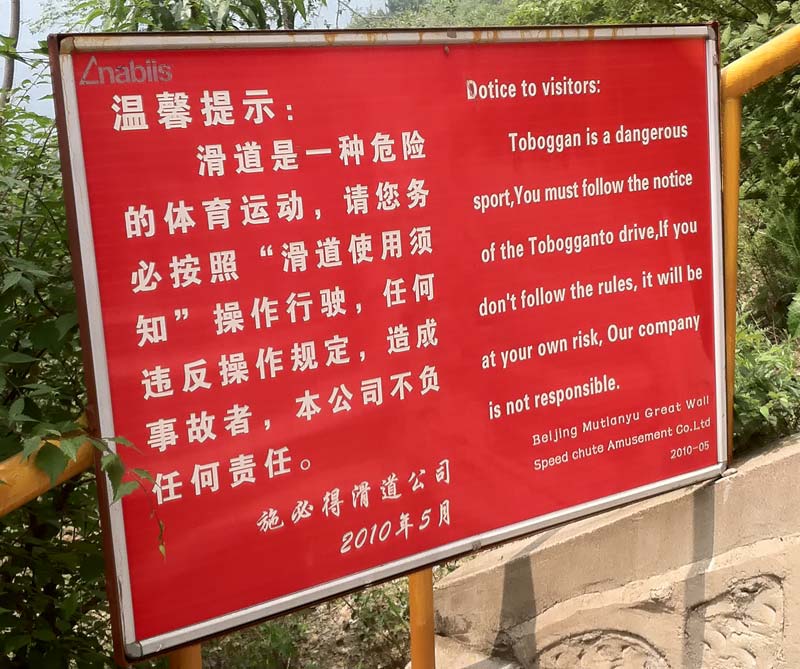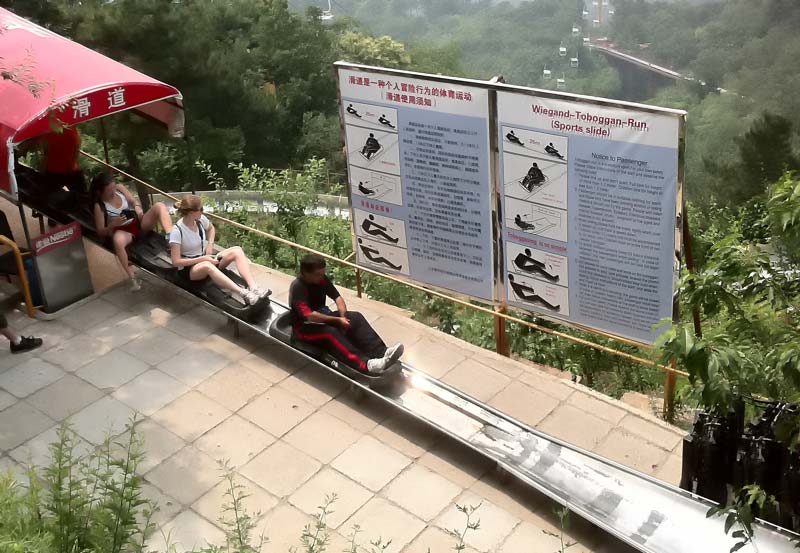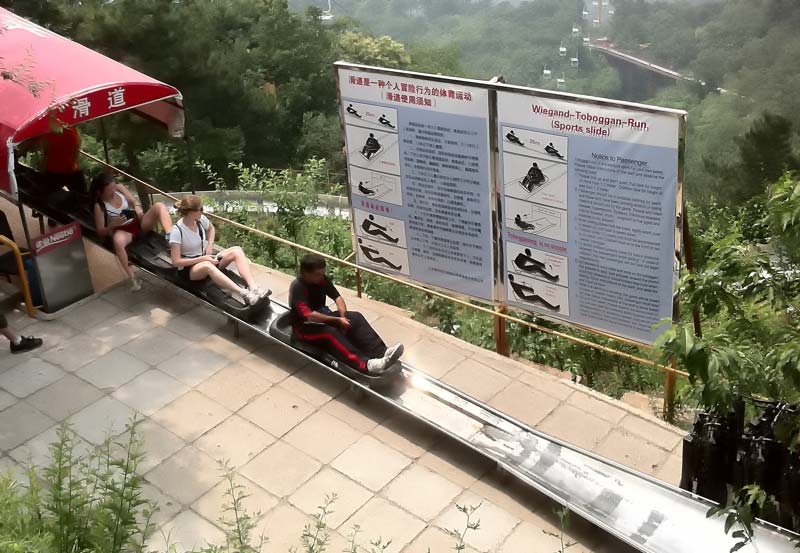 [vimeo width="400″ height="700″]http://vimeo.com/25641484[/vimeo]