GI Joe Astronaut + Space Capsule
The price on Ebay is quite a bit higher than the original price in 1964.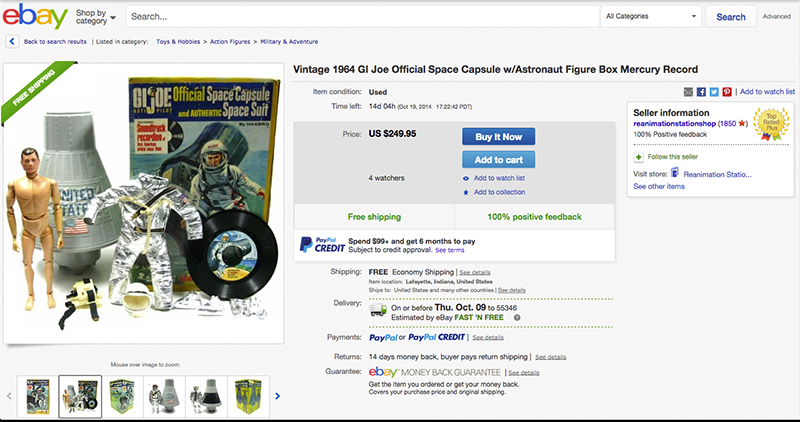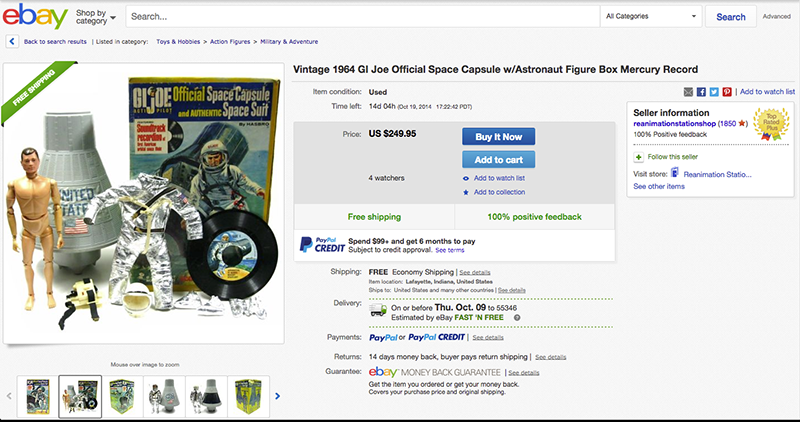 I just saw my coveted toy at the Minnesota History Museum at an exhibit of toys from the 60's – 80's.  It was like a jewel sitting behind glass in perfect condition.