This is not China… but there are surprising similarities.  After my China trip in January I continued west to Dubai and Amman, Jordan.  My final destination was Nablus in the West Bank, where my daughter is teaching at an international school.  Of course I took my camera gear and did some street photography in Nablus, Hebron, Ramallah and Bethlehem.
A few observations about this trip:
– There is a significant level of distrust of street photographers in Nablus because of the ongoing conflict in the West Bank region.  My daughter suggested that I wear a keffiyeh (scarf) when I walked around the old city or else I risked the local population thinking I was from the other side.  I needed to "fly my Palestinian colors" if I was going to walk around with a big DSLR camera.  I still got some strange looks as I wandered around the city, but never ran into any problems.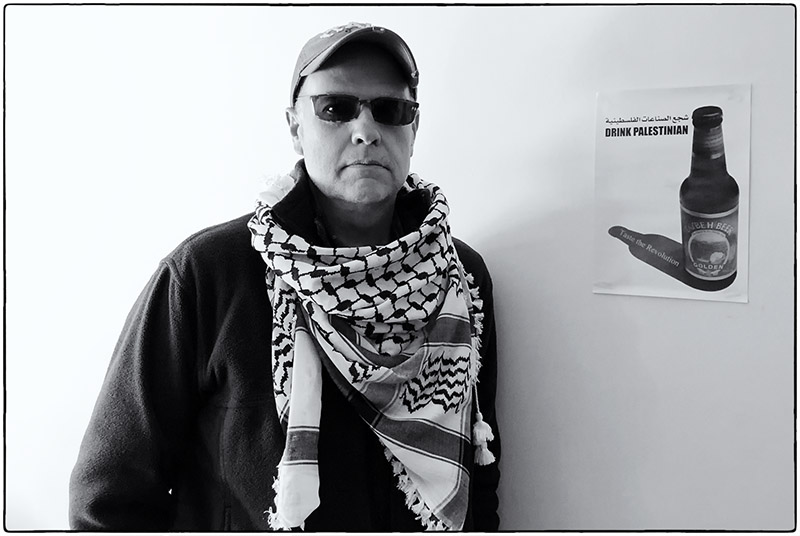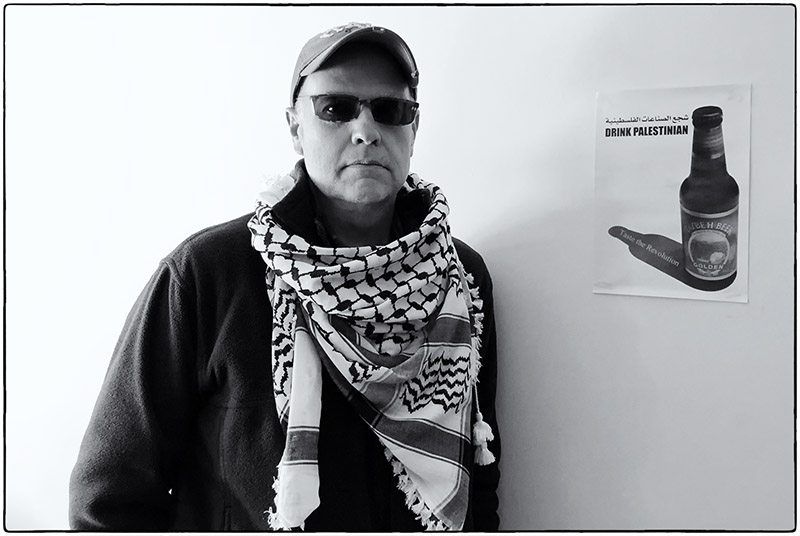 Nablus and the other Palestinian cities I visited had central markets nearly identical to the markets I visit in China.  They're lively places full of small shops selling fresh produce and meats.  The big differences from China are the lack of pork products (not allowed by Muslim tradition) and the addition of round disks of freshly baked breads (pita) – perfect for the local hummus.
I spent hours walking around the streets of the West Bank, both escorted and alone.  One of the most significant events I witnessed was two 12 year old boys yelling at some Israeli soldiers guarding an entry gate into Hebron.  We asked our guides what the kids were saying and they said "we don't know because they're yelling in Hebrew".  It seemed the industrious Palestinian kids, who spoke arabic, had learned some Hebrew phrases to hurl at the guards. A trilogy of photos are below.
Another unsettling event of the trip was our first sighting of the "Wall" that separates Israel and Palestinian controlled territories.  We had rented a car and drove around the West Bank for four days – carefully navigating around the wall to avoid crossings.  Without going into the political nuances of the wall, it became a looming, physical barrier that we kept running into (literally). In Bethlehem it comes within a few hundred yards of The Church of the Nativity (where Christ was born).  On a beautiful sunny morning we walked around the wall and photographed it for a while.  We also discovered that Banksy had a presence on the wall and someone (maybe him?) had opened a shop directly across from the wall selling Palestinian memorabilia – including my new keffiyeh.
In Ramallah we visited Yasser Arafat's tomb, only to be turned away because they had a "visitor" and the area was secured.  We were told to return in 1 hour and we could enter the compound.  Later that afternoon we went back and discovered the visitor was Shinzo Abe, the Prime Minister of Japan.  He had laid a wreath at the tomb while he was attending meetings in the Middle East and attempting to secure the release of two hostages.
On a photography note, the light was incredible while I was touring the West Bank.  In January the sun was low and provided "golden hour" lighting in the middle of the afternoon.  One day in Nablus I was running around the old city like a crazy man because the low angle of the light was so amazing.  Most of these photos were shot with a fast, ultra-wide angle 11-16mm lens.  I use this lens when I "shoot from the hip" so I get a wide field-of-view and don't have to look through the viewfinder.  People are less likely to freak out about having their photo taken if I don't raise the camera to my eye.  This also helps when I want to photograph military and police personnel, who typically get a bit feisty when you attempt to take their photo.  Of course those become the much coveted street photos…
Overall it was an amazing week spent touring the West Bank.  It was great to spend time with my daughter and see the sites together.  We both agreed that renting a car to extend our reach in the territory was a good decision.  We only got lost a few times, but there aren't that many roads there, so we recovered quickly.  Neither of us had a local data plan on our iPhone, so we didn't have access to GPS.  We actually started navigating by the position of the sun and the time of day.  Touring biblical towns using ancient navigation methods – very appropriate.
The photos below are a collection of street photos that provide a taste of the West Bank.