Seven years after my first trip to Tibet I retraced my steps and was able to take a lot of my photos all over again with much better gear and a lot more experience.  This time we spent 8 days in Tibet and took a trip the Mt. Everest base camp, which was moved further down the mountain.  We stayed at the monastery guesthouse instead of the tents, which was a little more comfortable and has an amazing view of the mountain out the window.  It was nice sleeping on soft beds, but there was no heat (except for heated mattress pads).
Tibet – Compare & contrast after 7 years:
– Now you need to pay to take photos inside temples & monasteries.
– There are a lot more metal detectors and checkpoints.
– Some of the "local charm" of Lhasa has left.
– More commercialized by China.
– There is a Burger King across from Jokhang Square.
Photography notes:  All of these photos were shot using the Fuji X-Pro2 with the 16mm f1.4 lens – except a couple photos at Mt. Everest (50-230mm lens).  Because the light and shadows are so intense in Tibet some extra processing was required in Lightroom to stretch the dynamic range.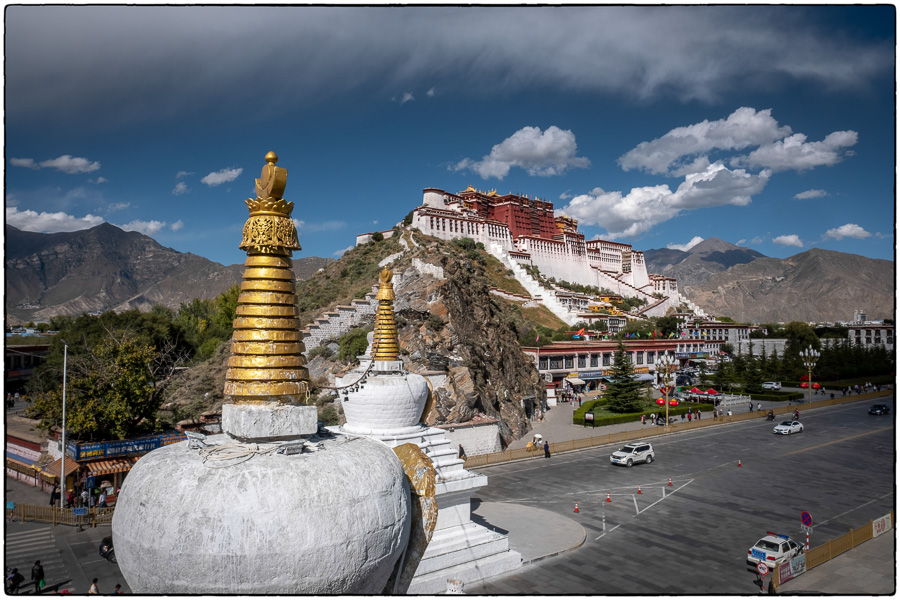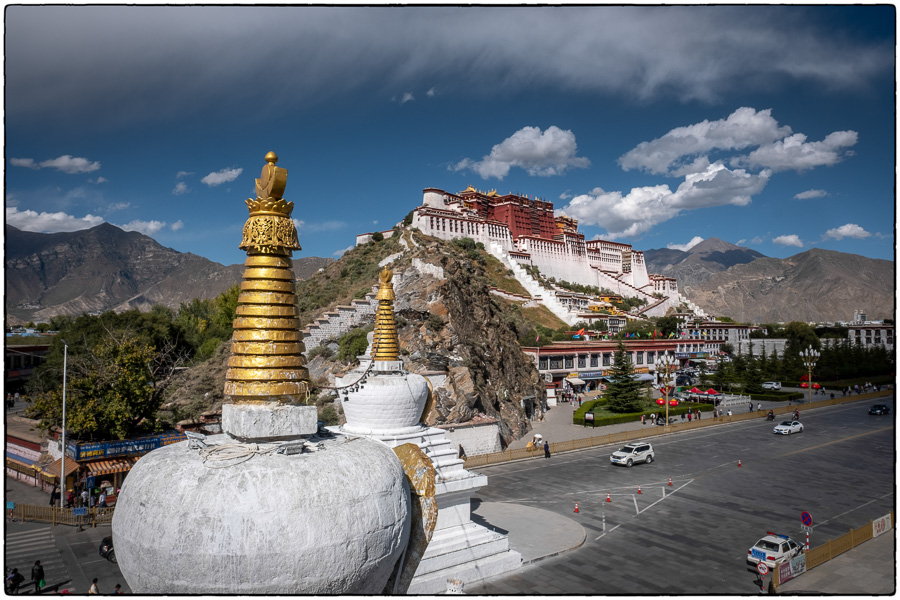 Potala Palace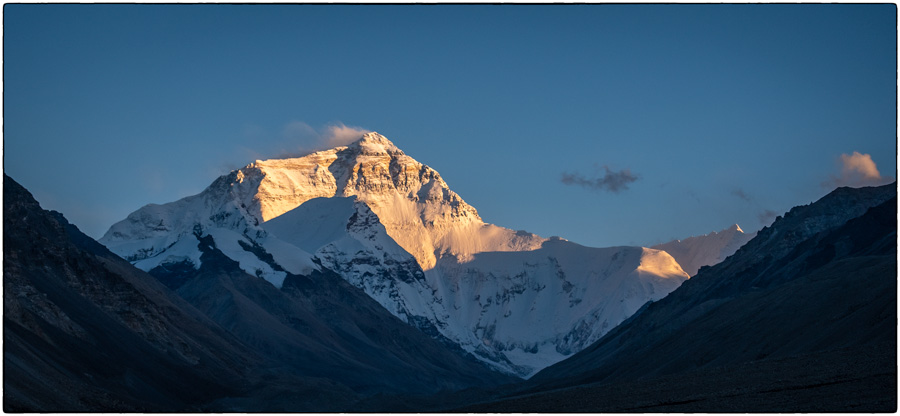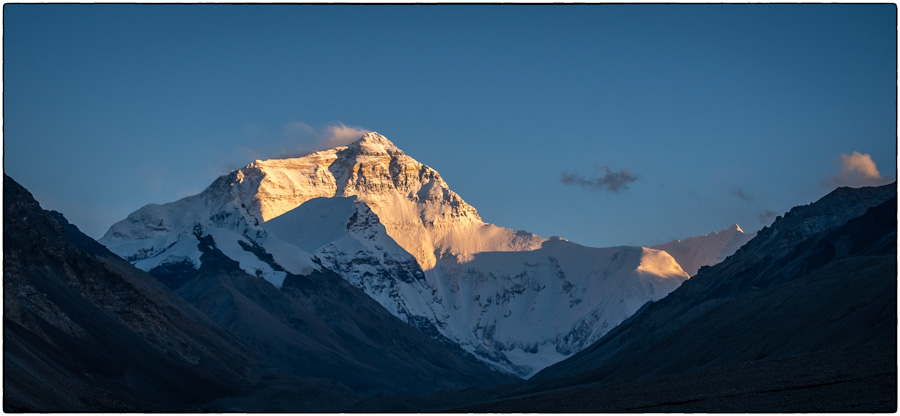 Mt Everest at sunset (0F with 20mph wind)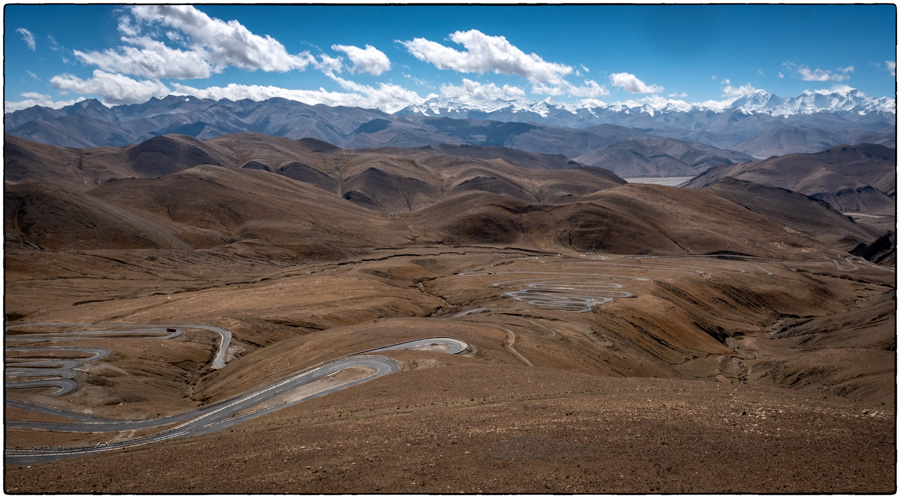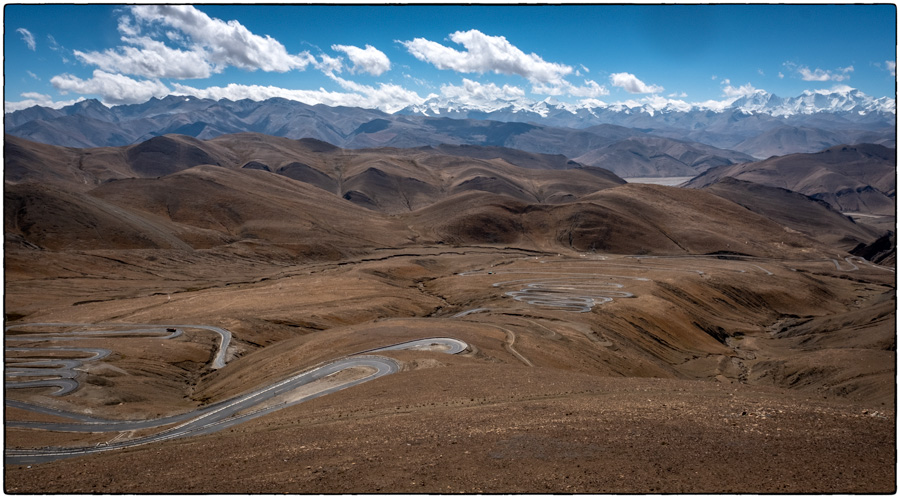 Switchbacks with the Himalayas in the background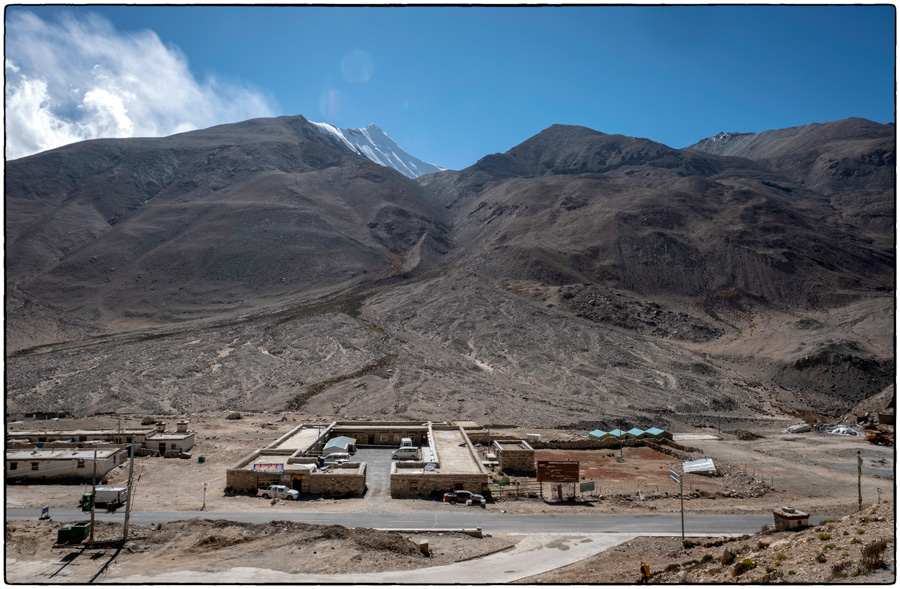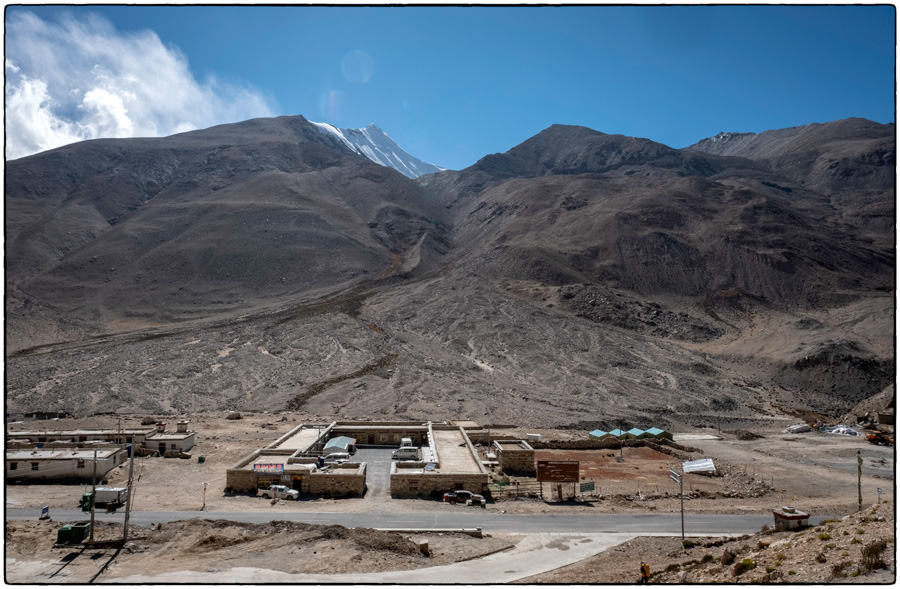 Guesthouse at the Rongbuk Monastery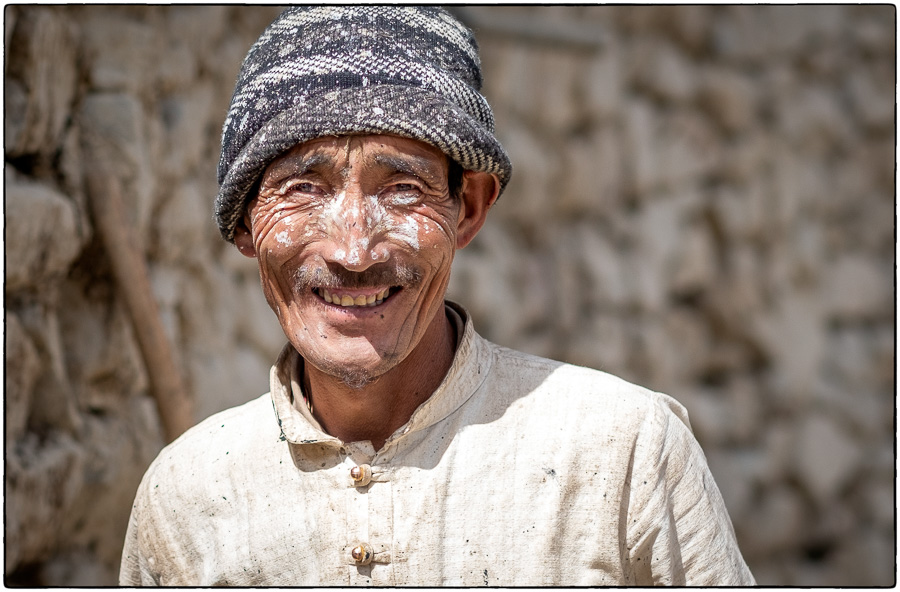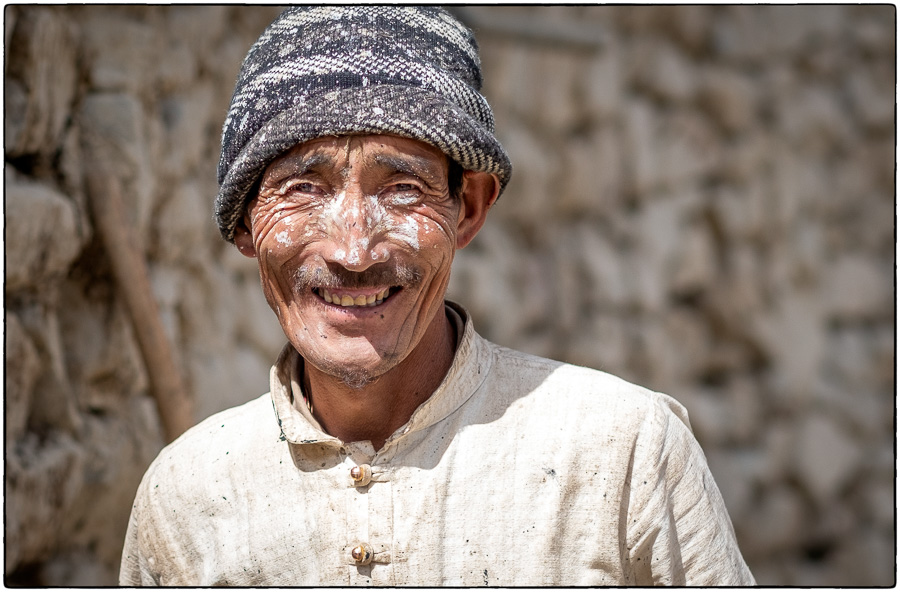 Local Tibet man painting his house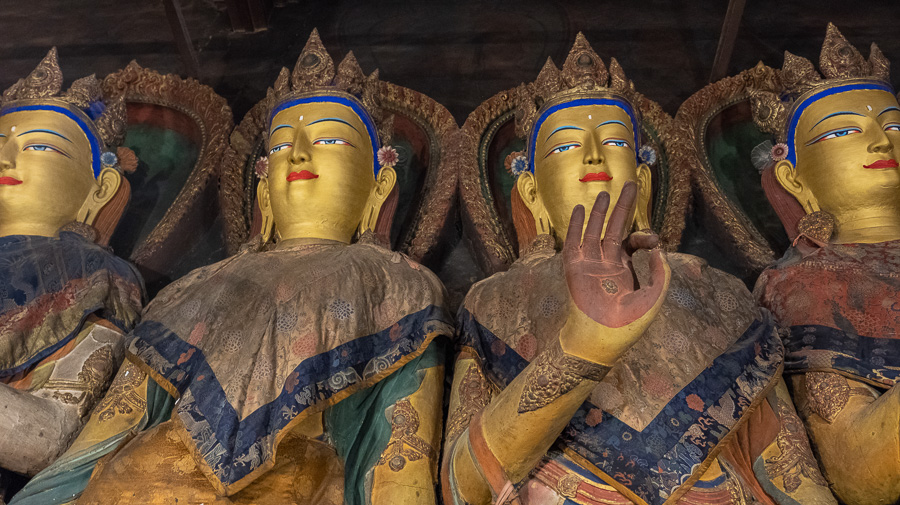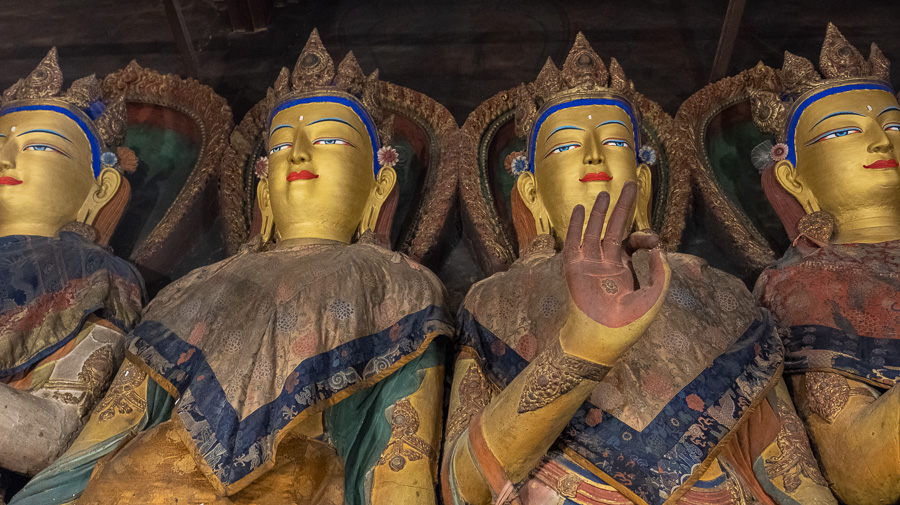 Buddhas in temple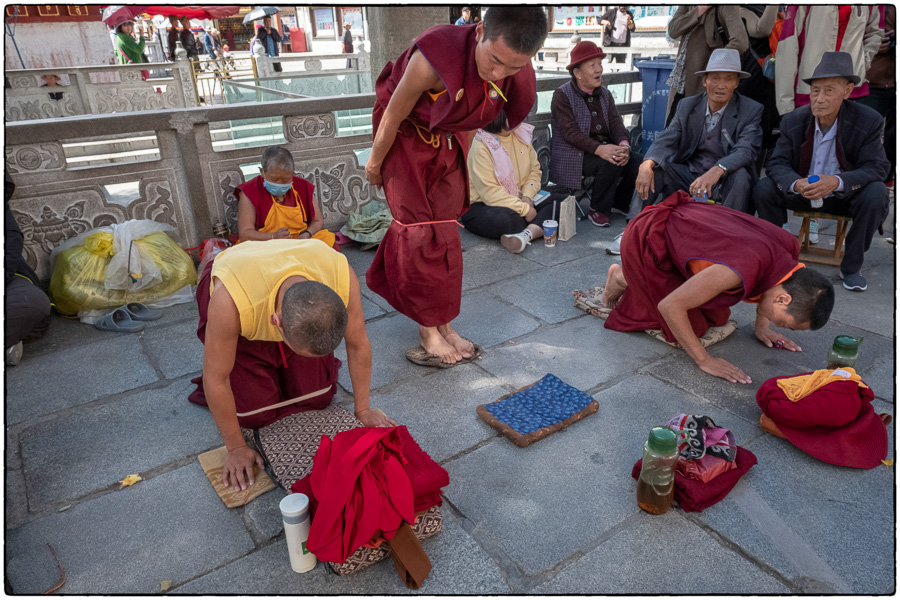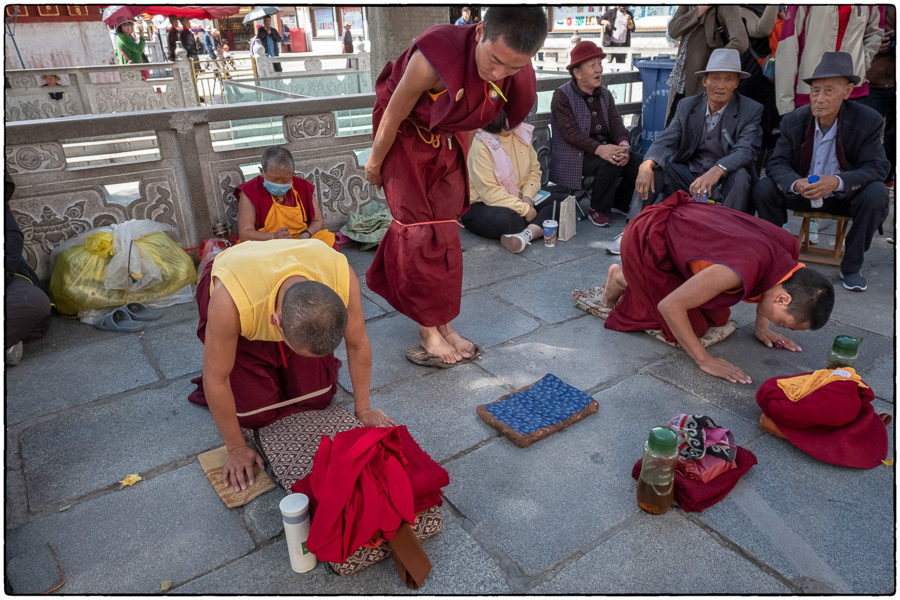 Monks praying at Jokhang Temple (Lhasa)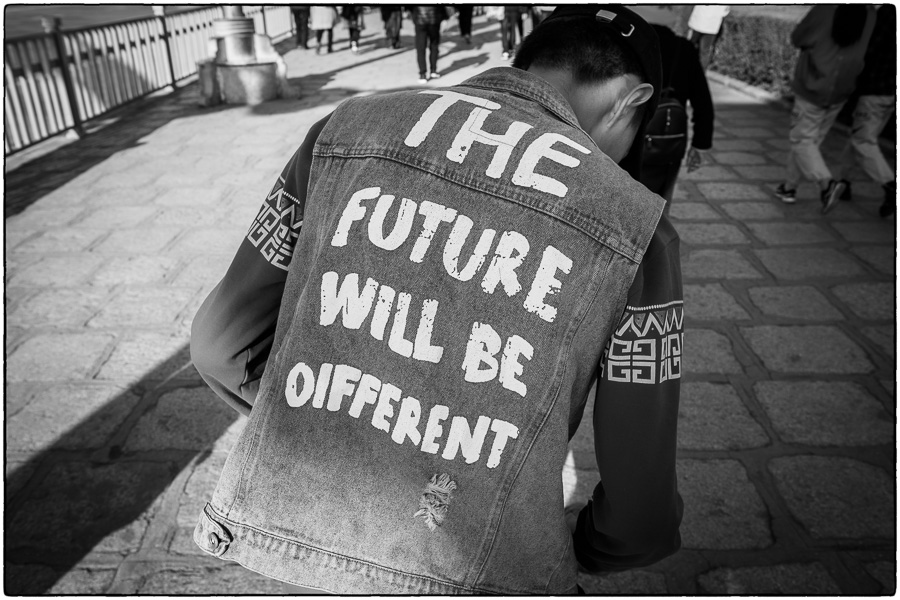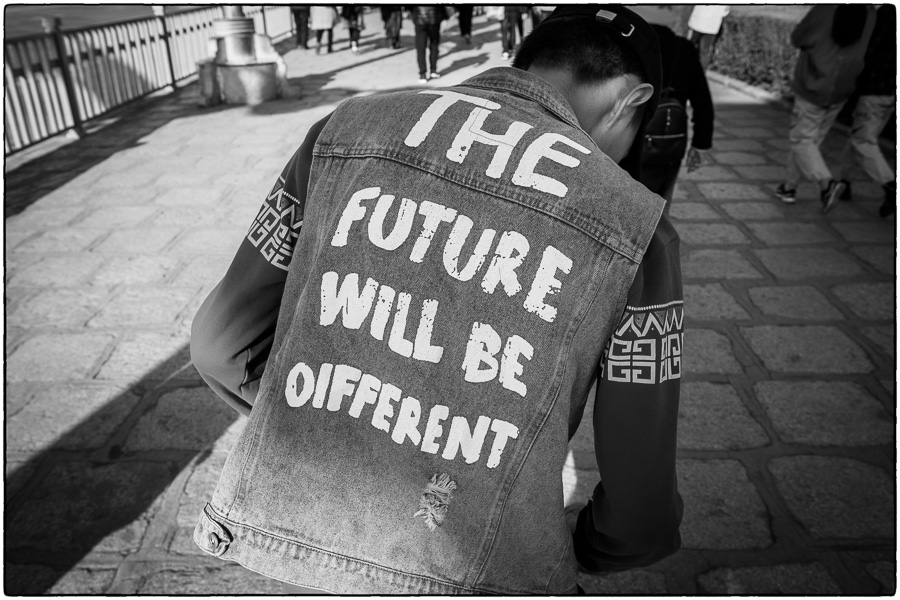 Lhasa street scene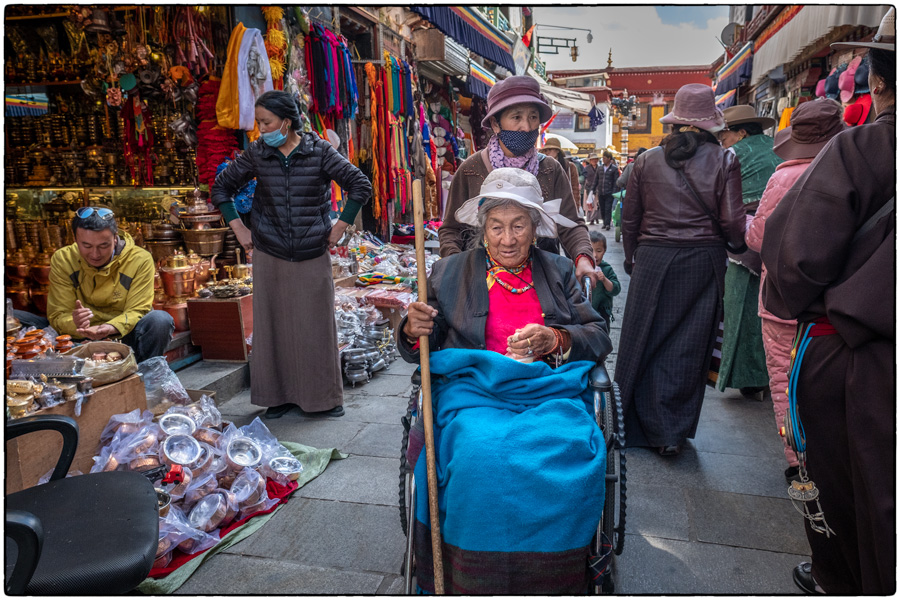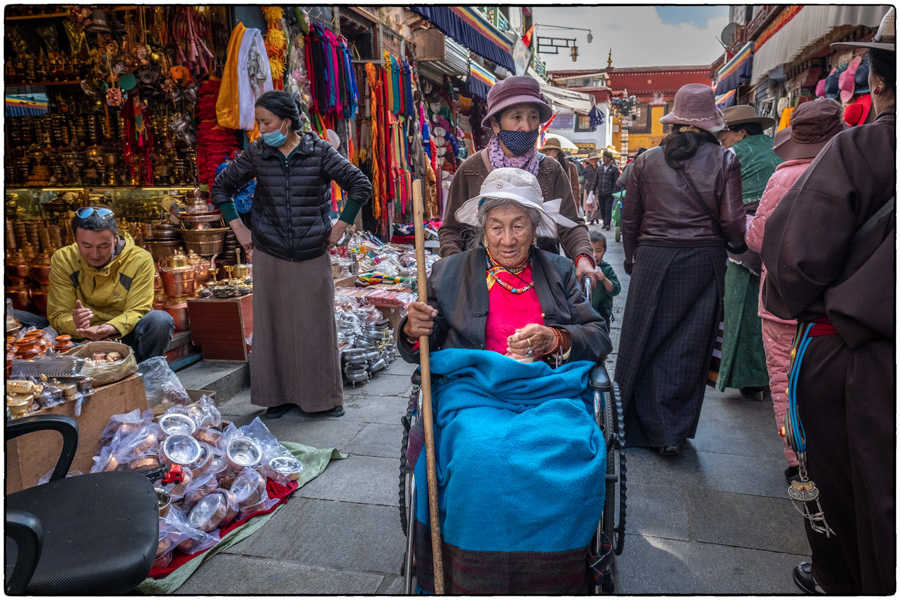 Lhasa market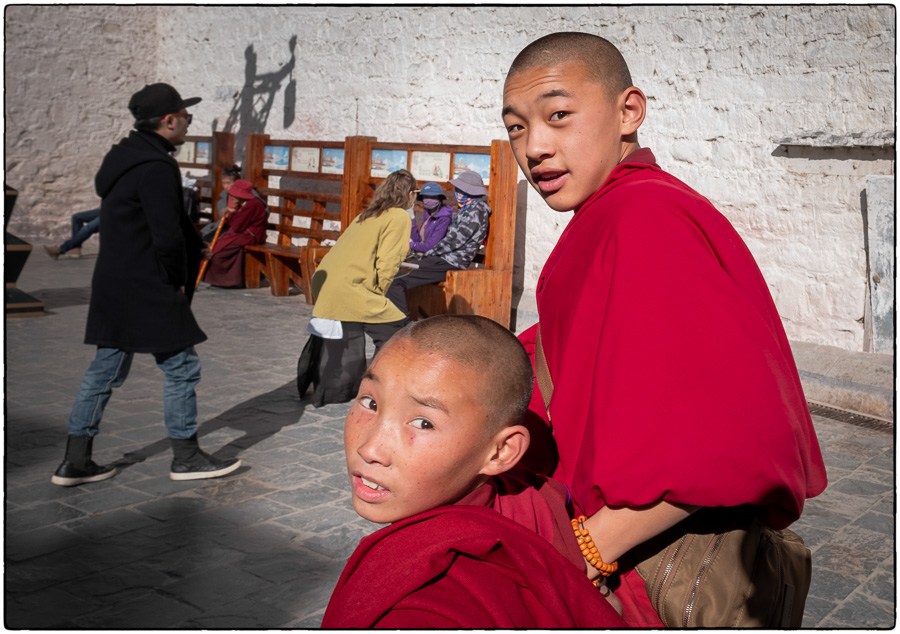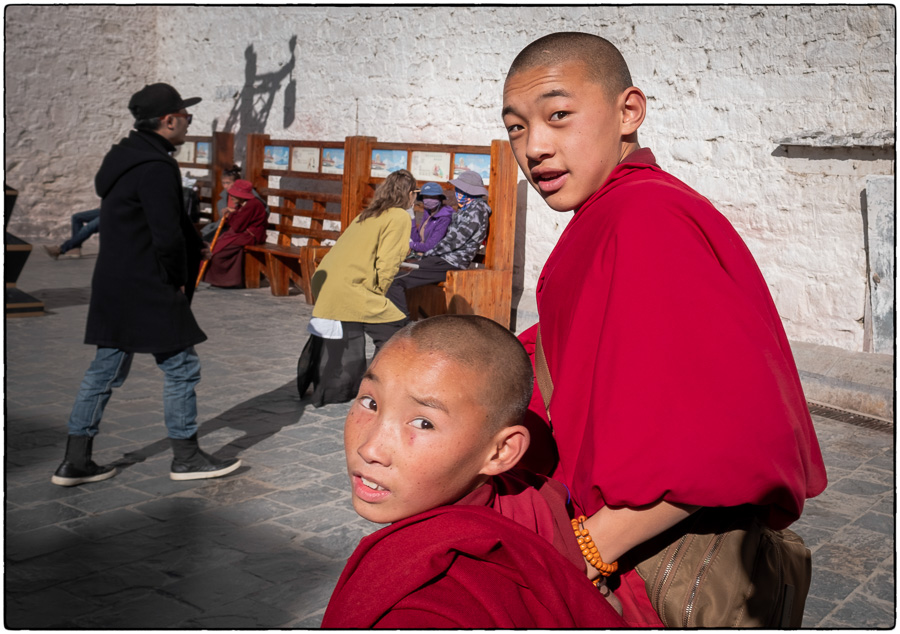 Monks in Lhasa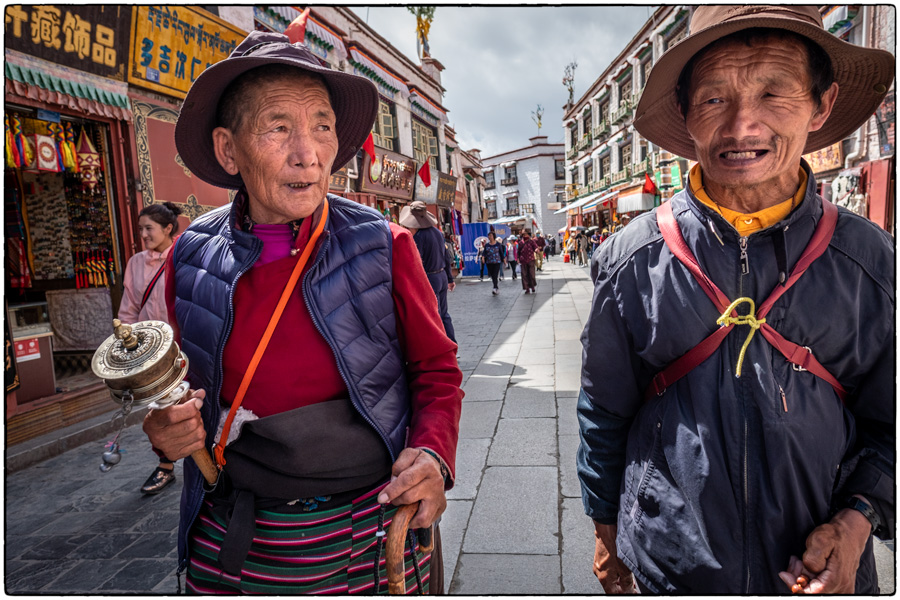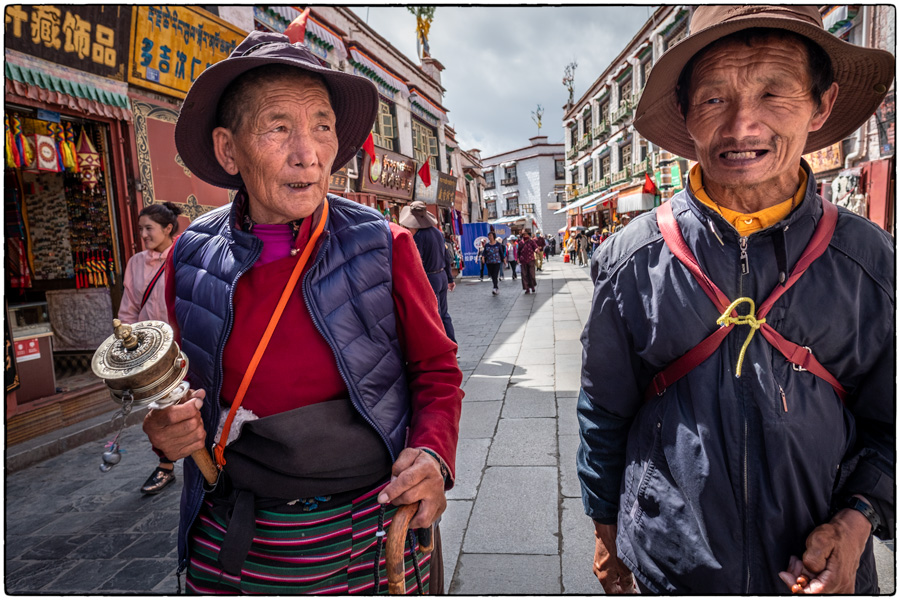 Lhasa pilgrims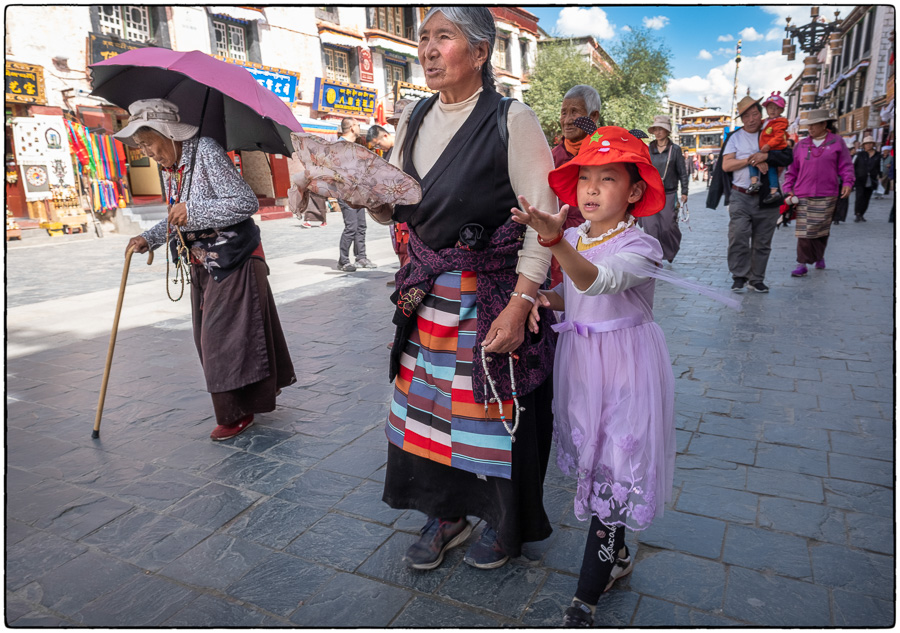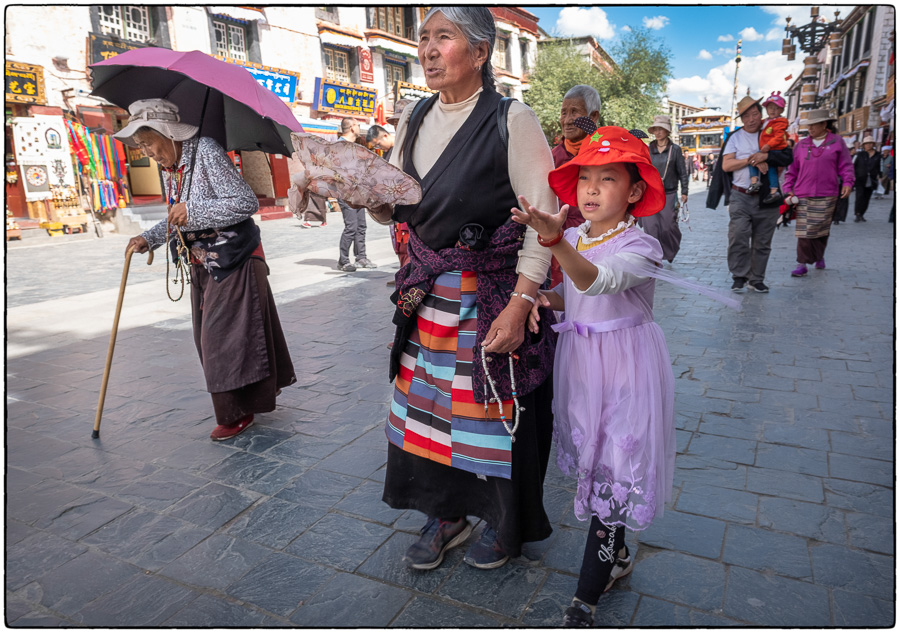 Prayer circuit around Jokhang Temple (Lhasa)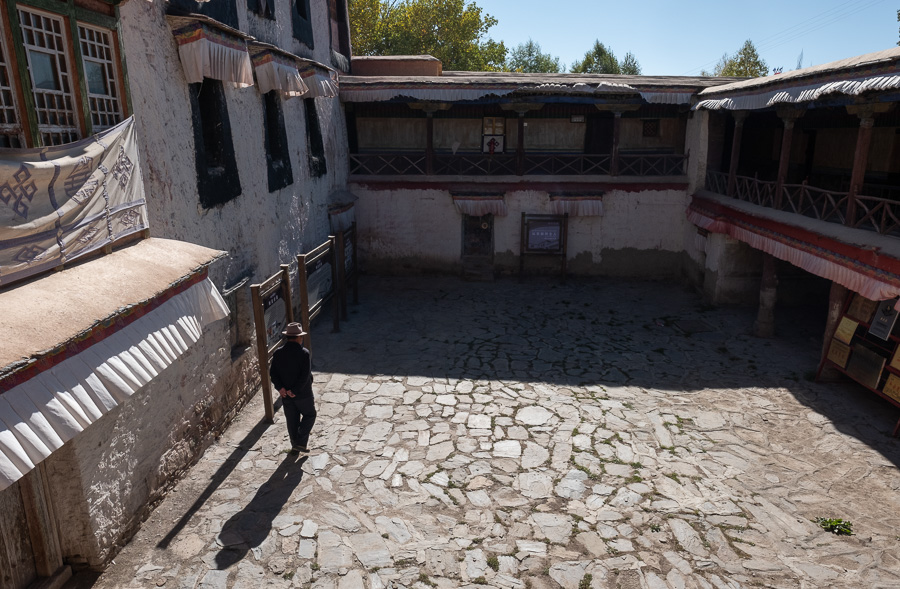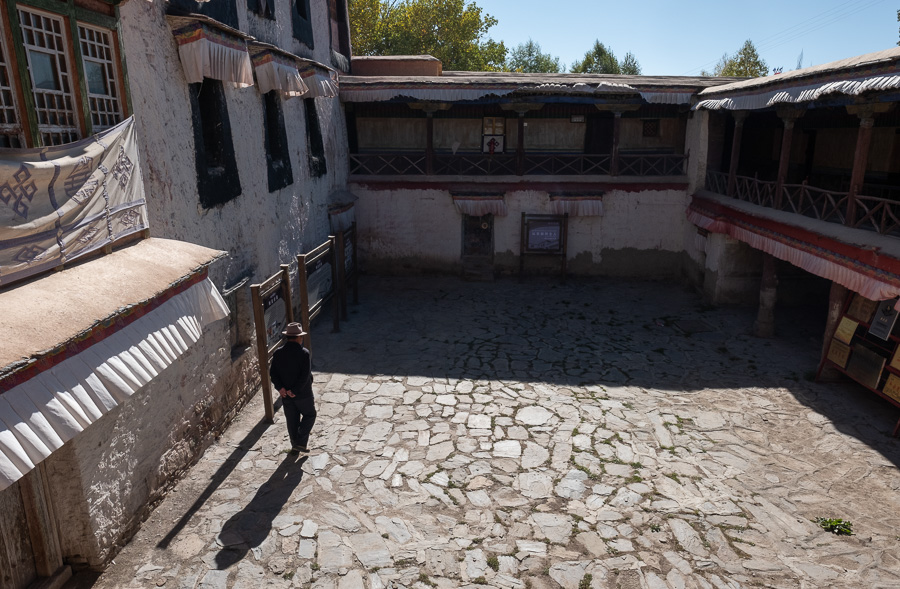 Courtyard of Pala Manor (Lhasa)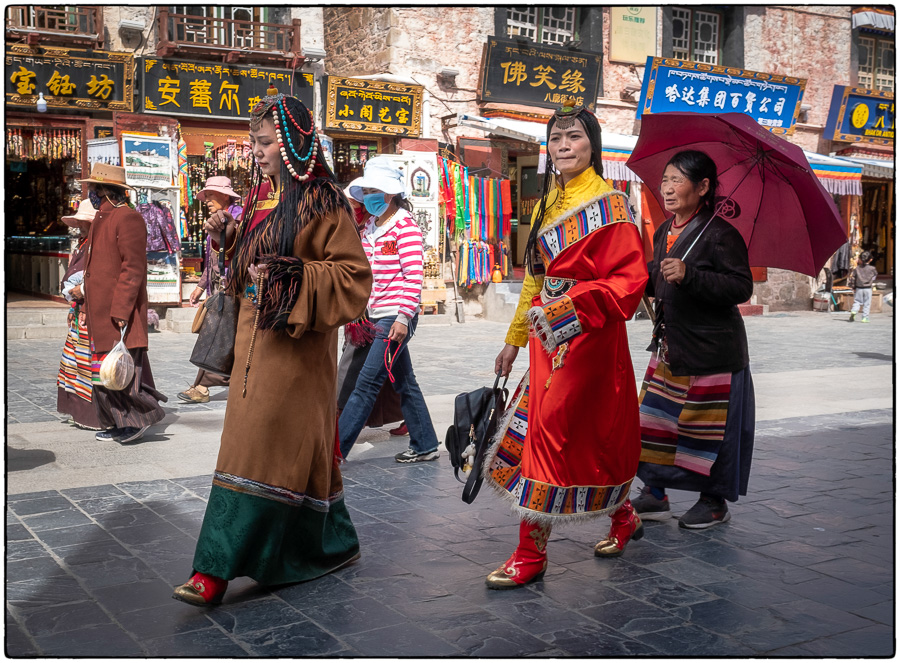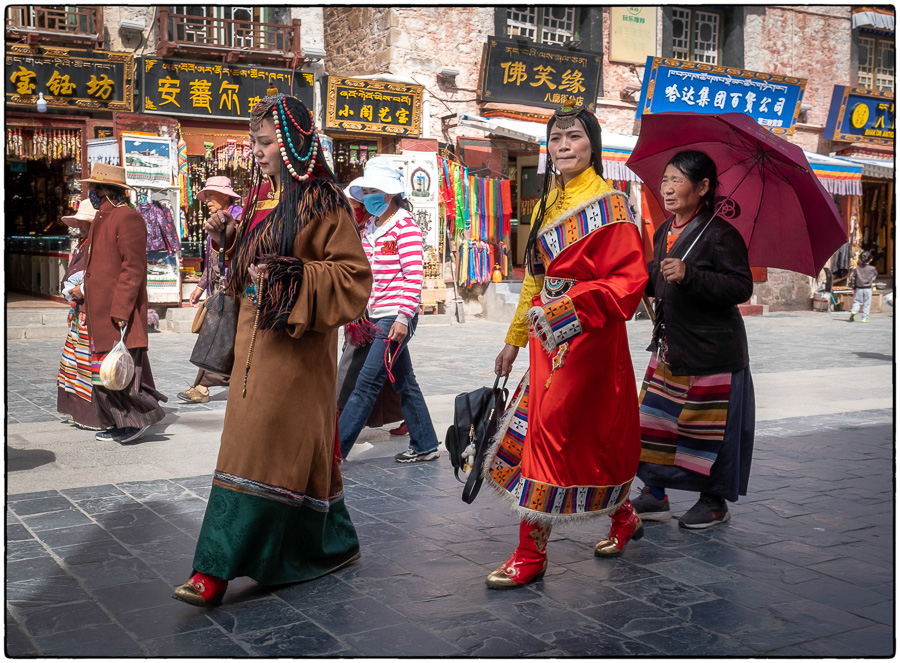 Costumes for photos (Lhasa)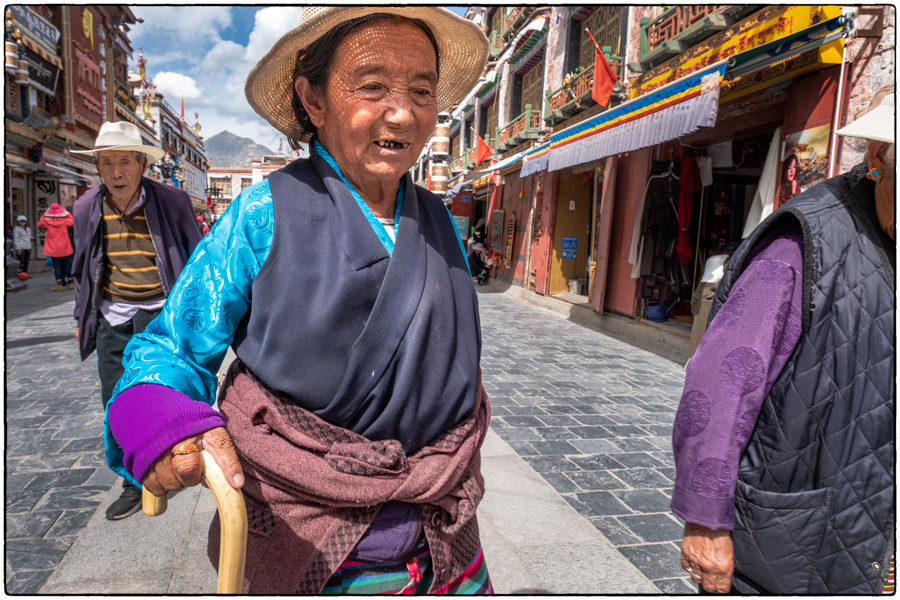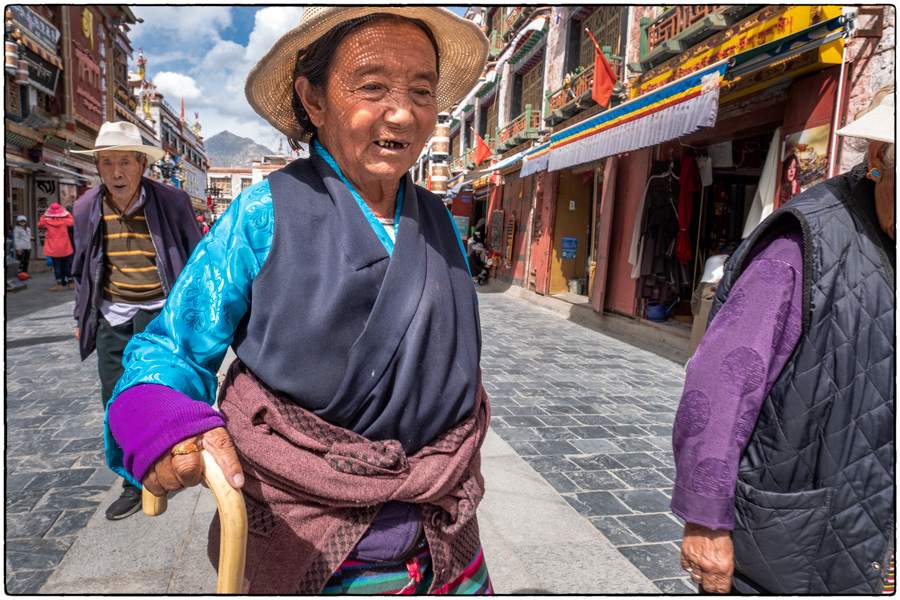 Tibet pilgrims in Lhasa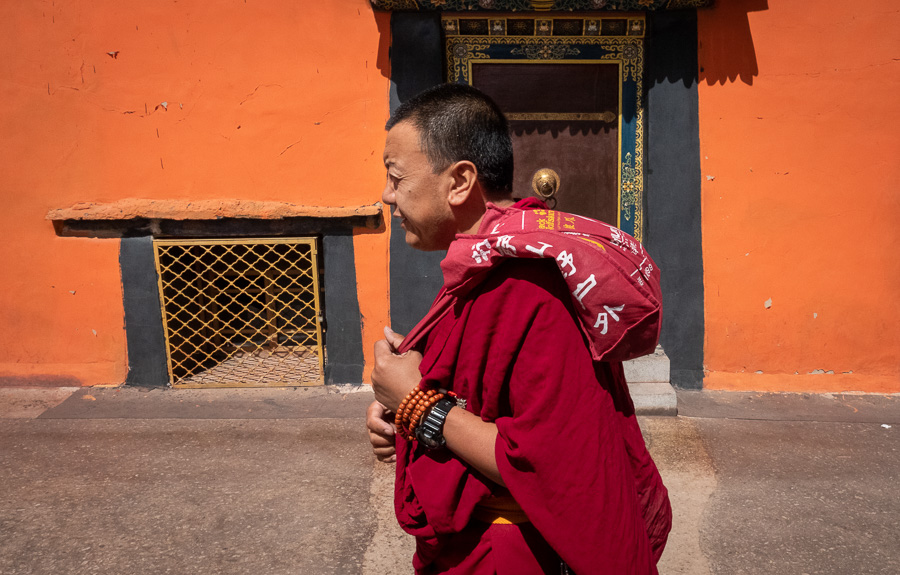 Monk at Jokhang Temple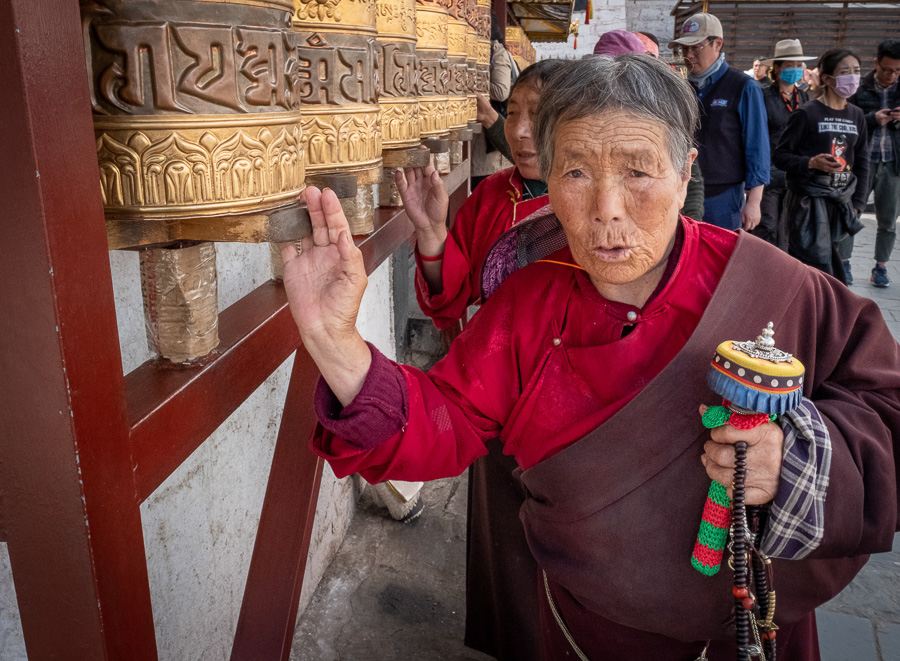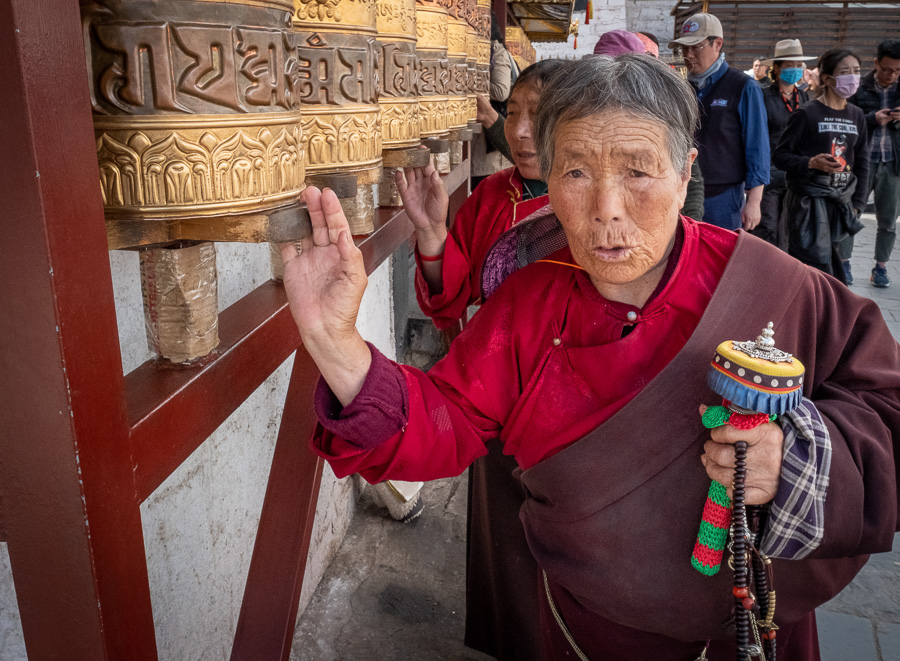 Prayer wheels outside Jokhang Temple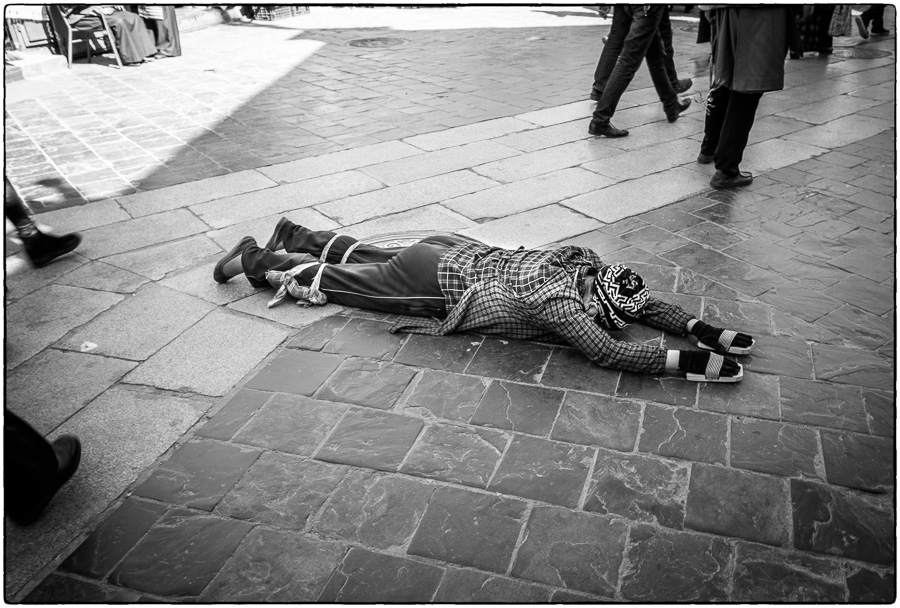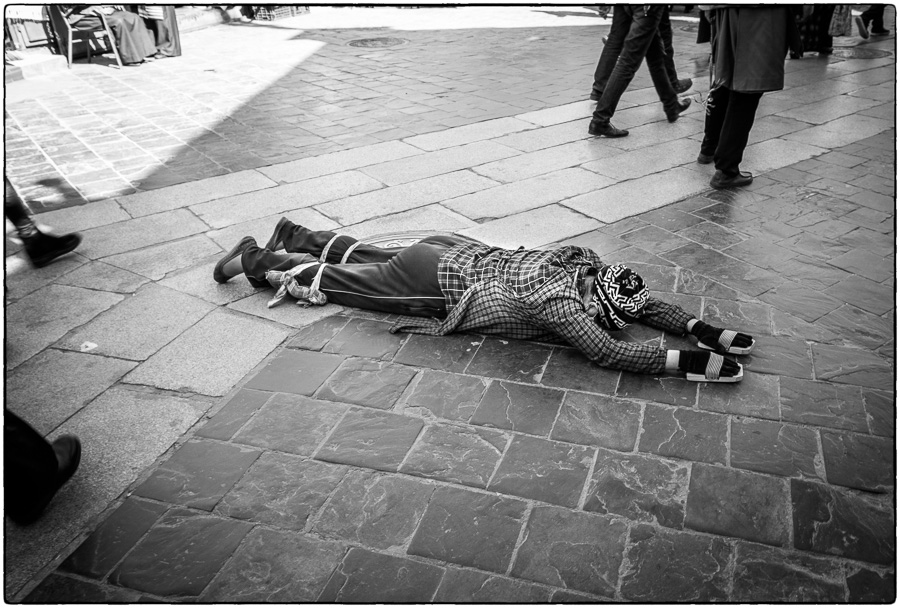 Prostrate prayers at Jokhang Temple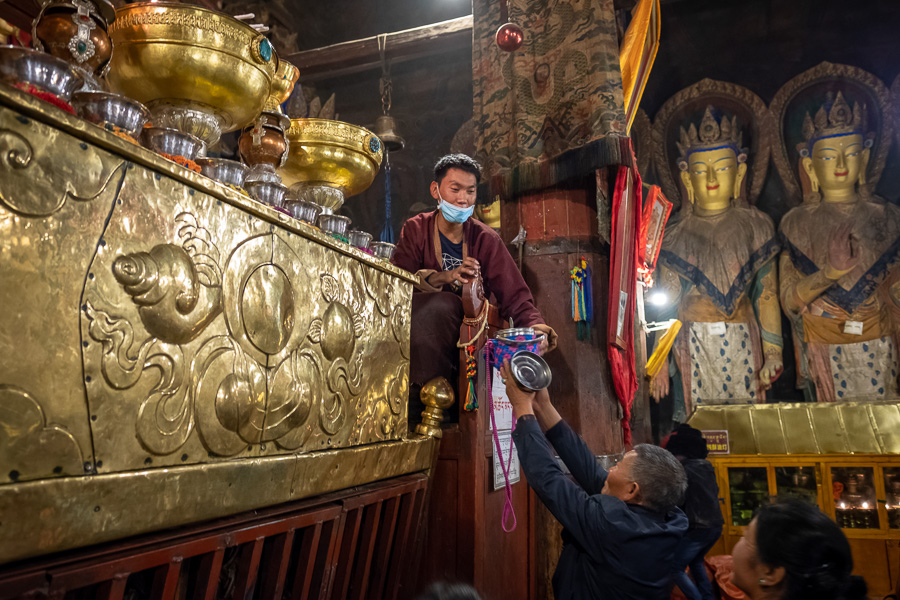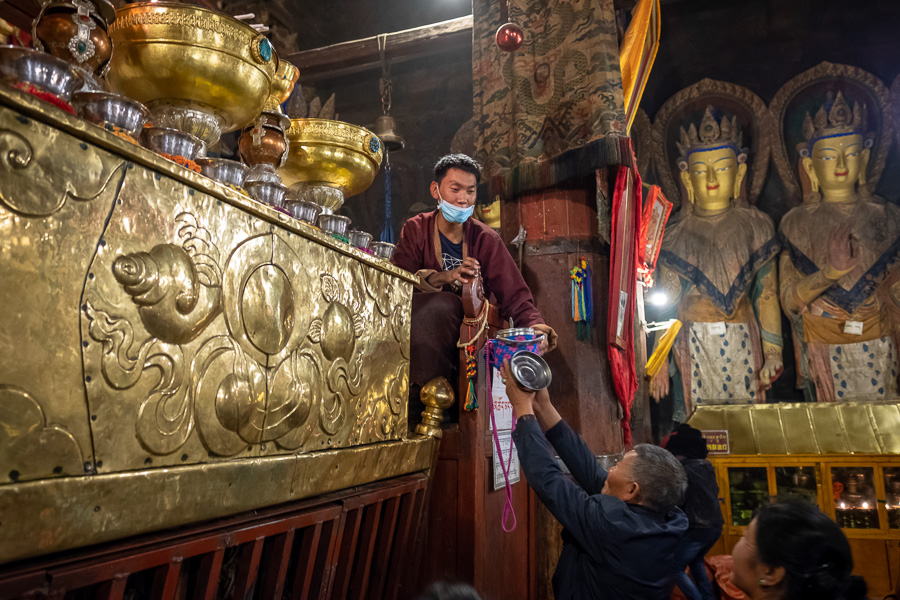 Offering "wax" at temple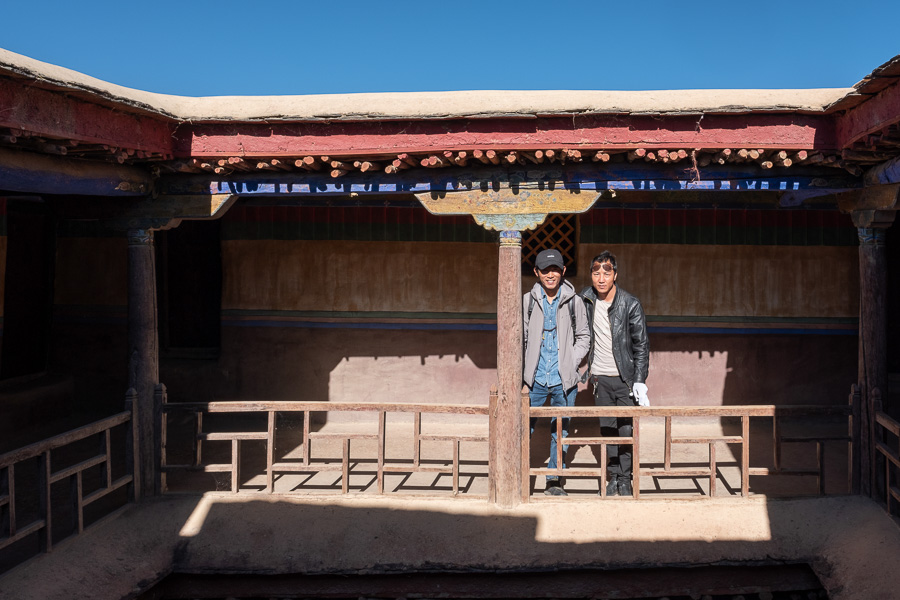 Our guide (Nema) and driver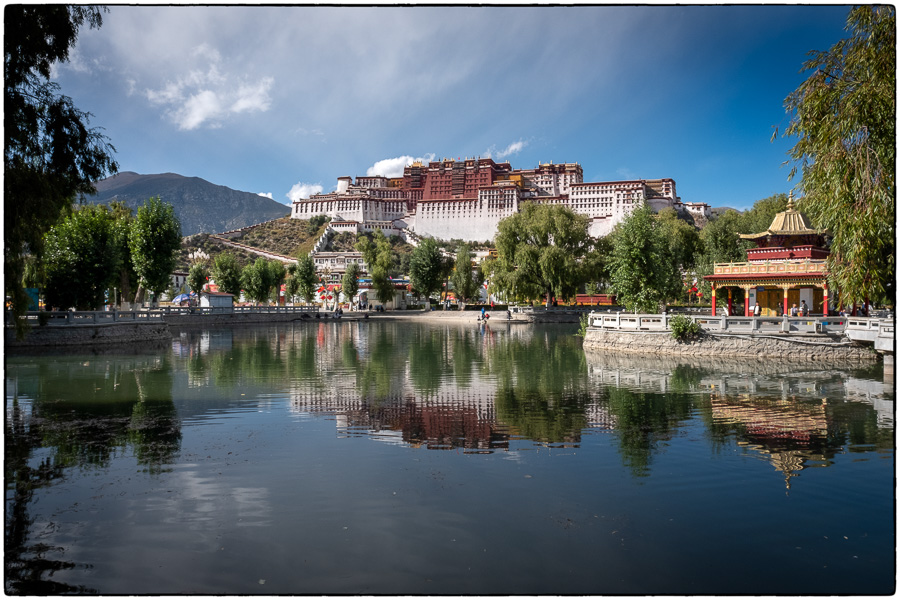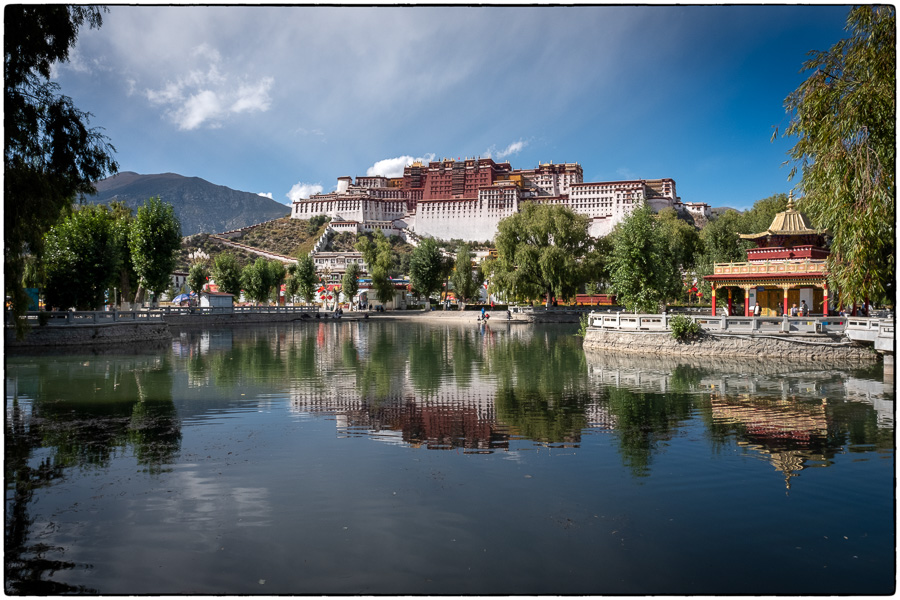 Potala Palace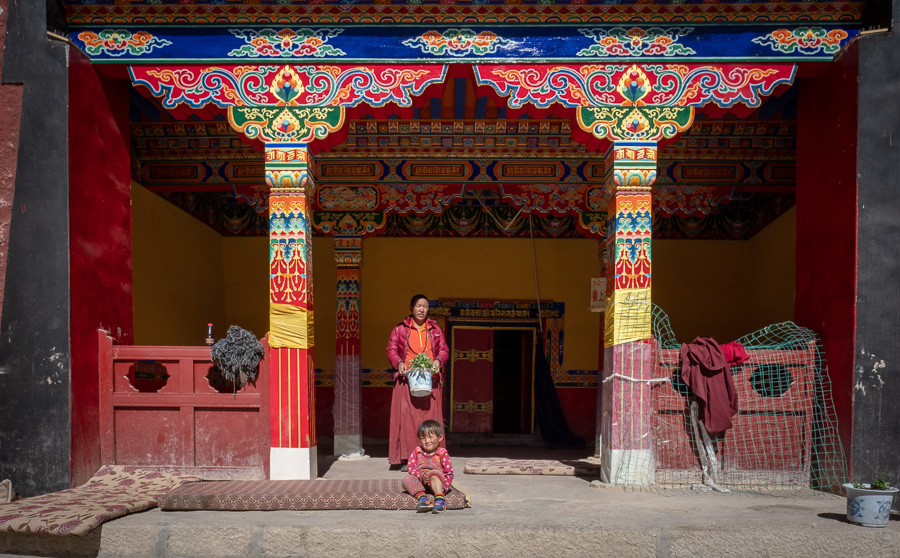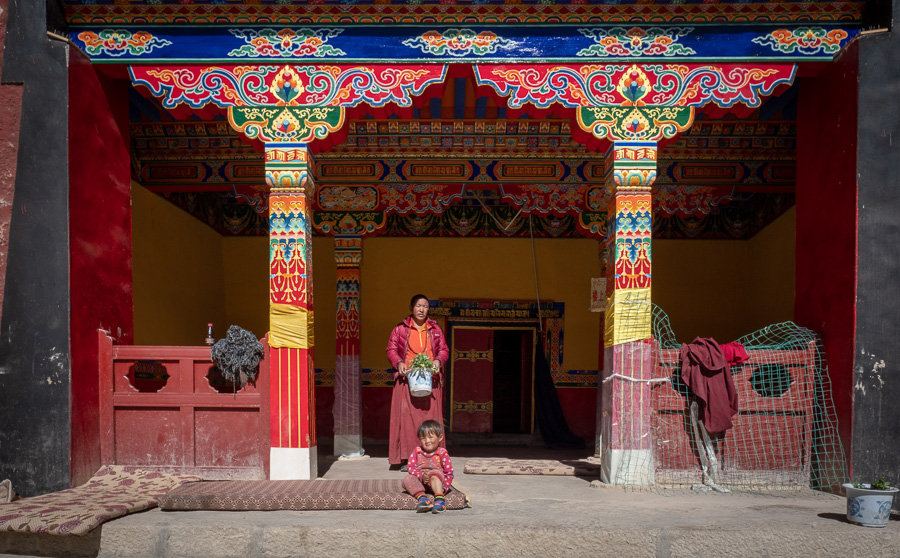 Rongbuk monastery at Mt. Everest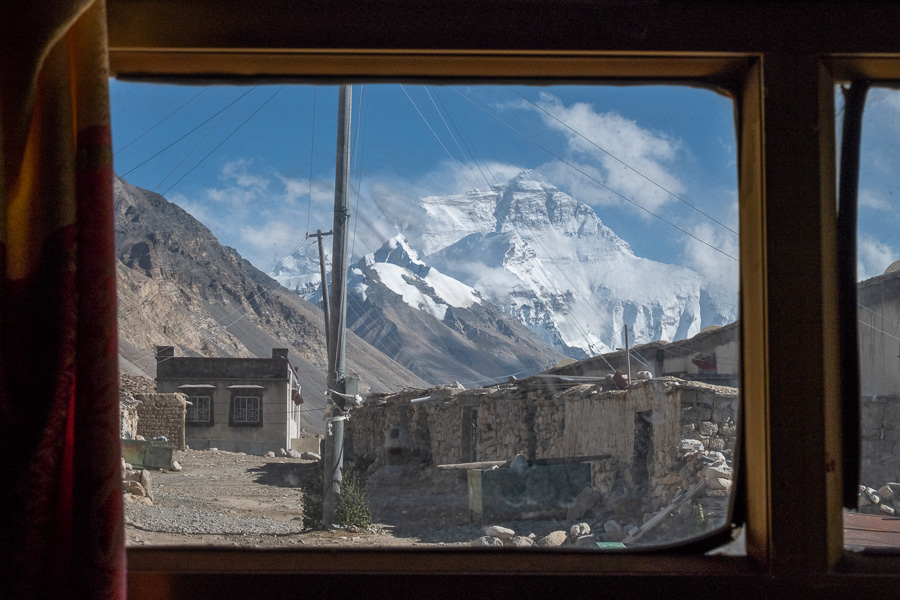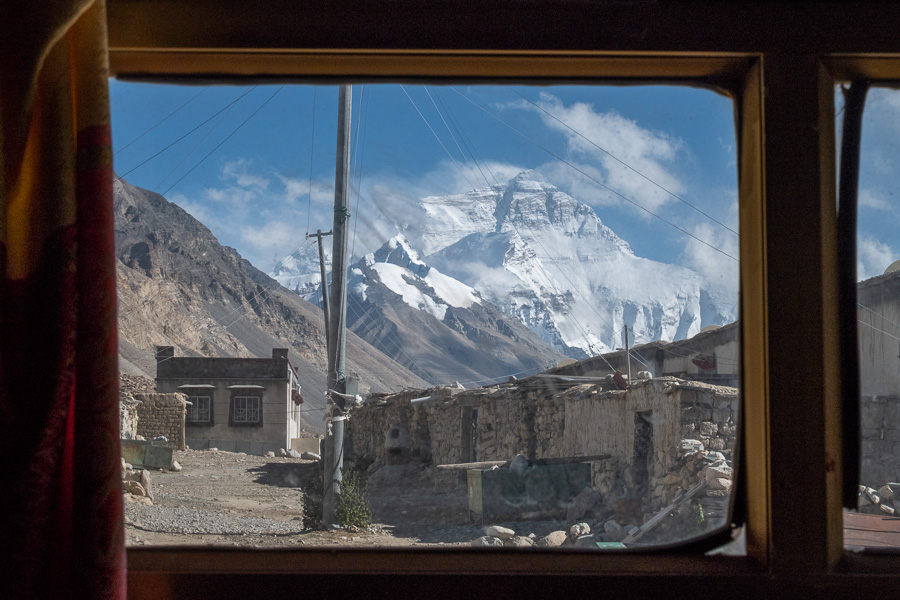 View out the window at Rongbuk monastery guest house (Mt. Everest)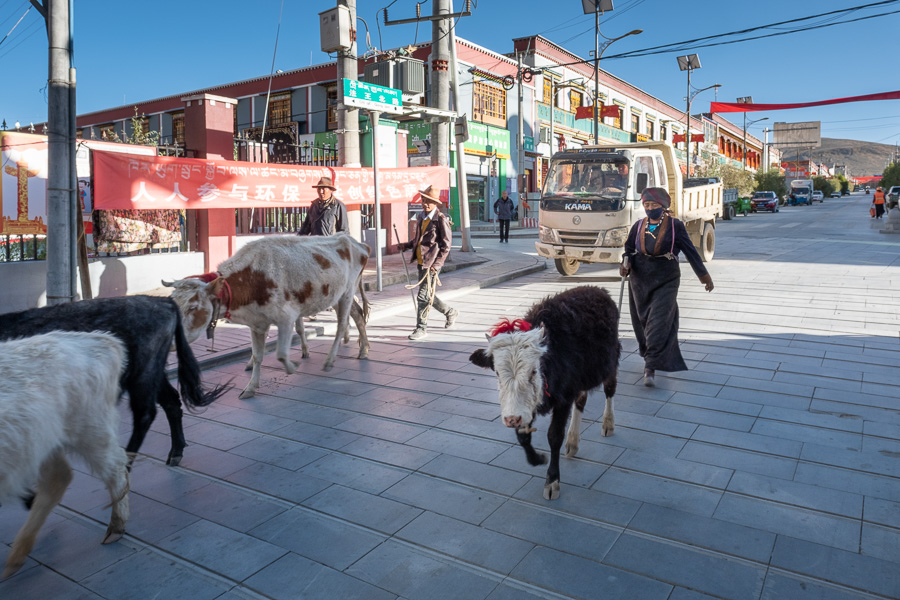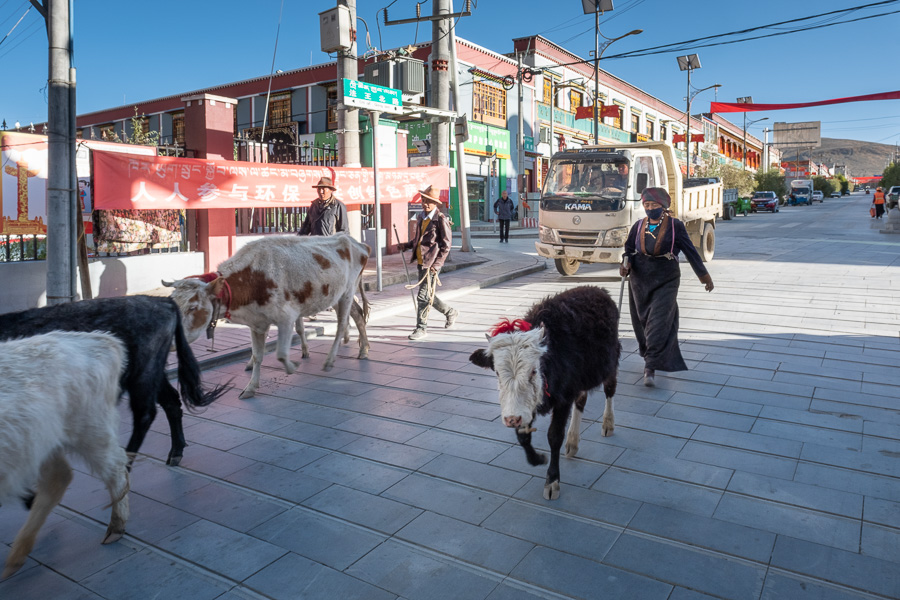 Sakya (in front of our hotel)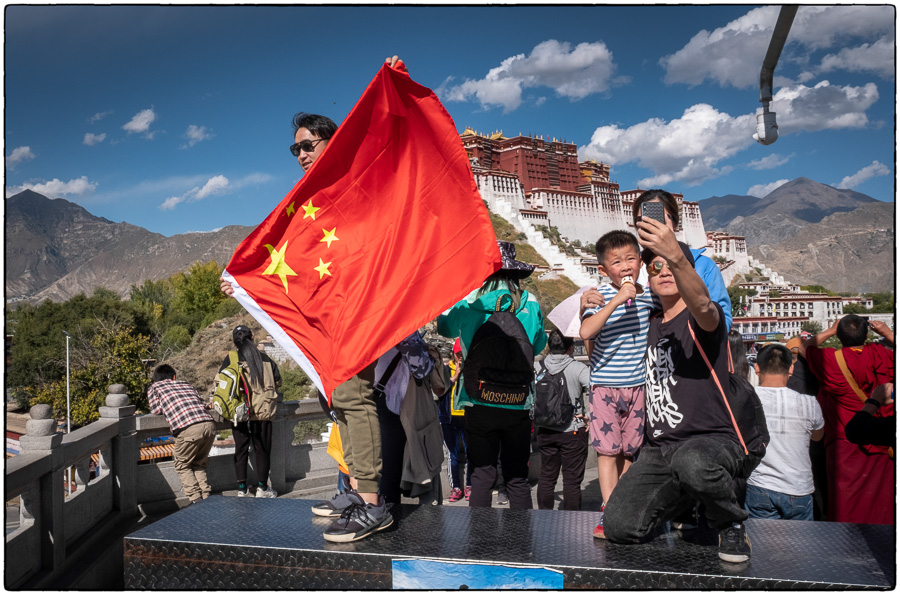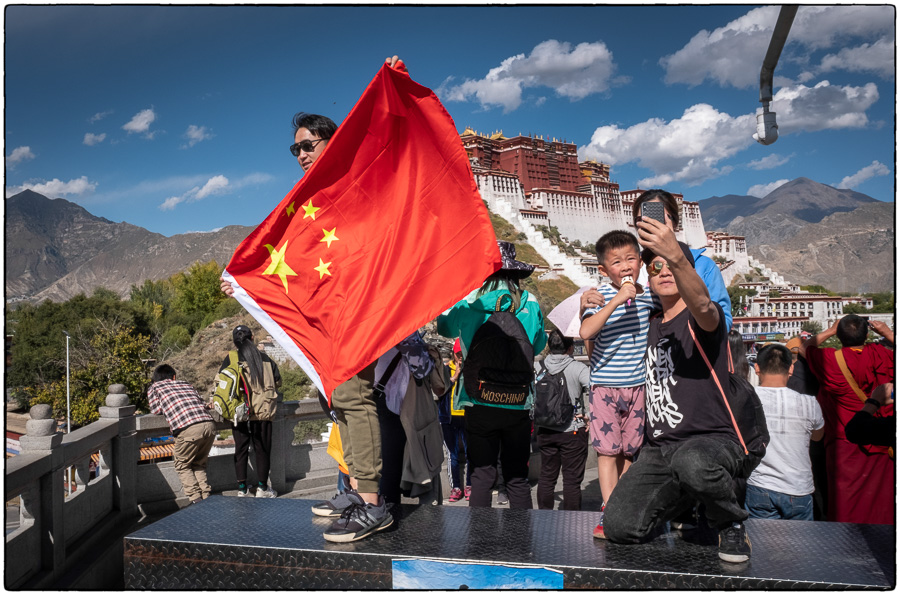 Potala Palace tourists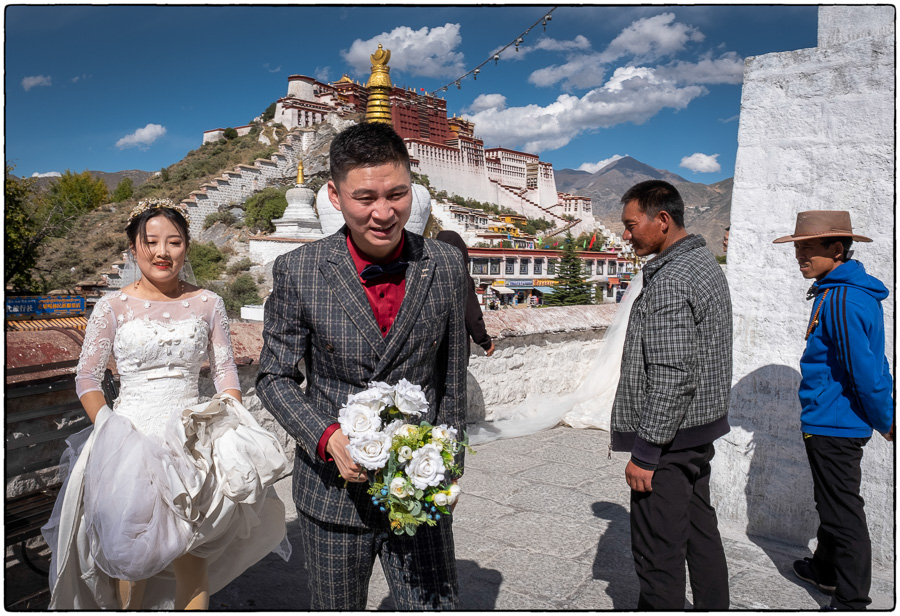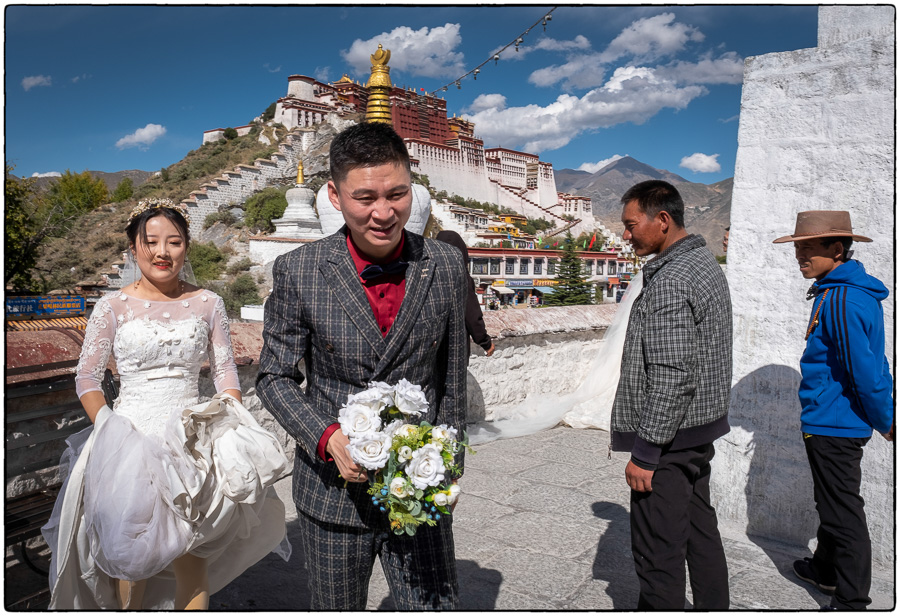 Potala Palace newlyweds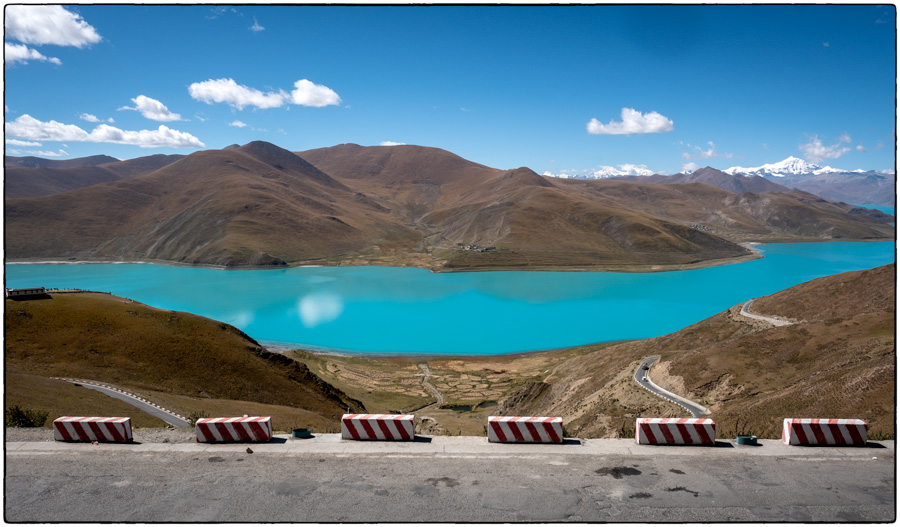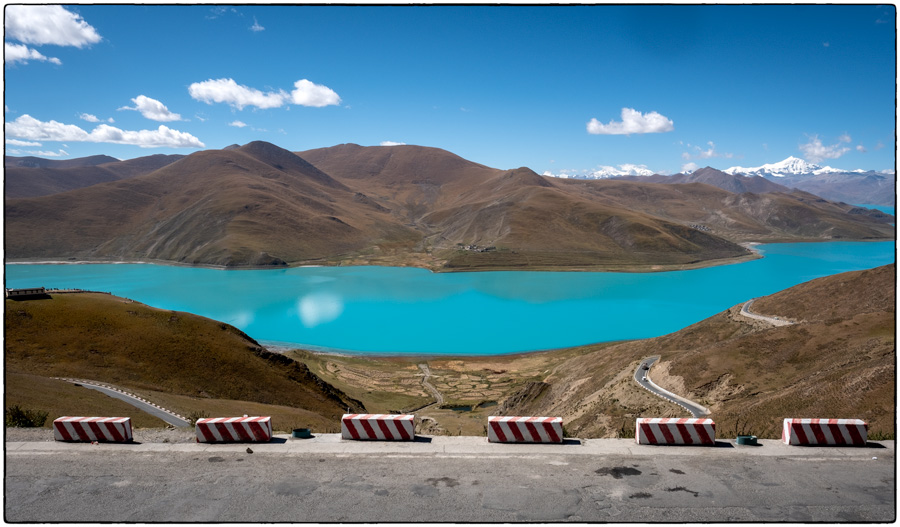 Yamdrotso Lake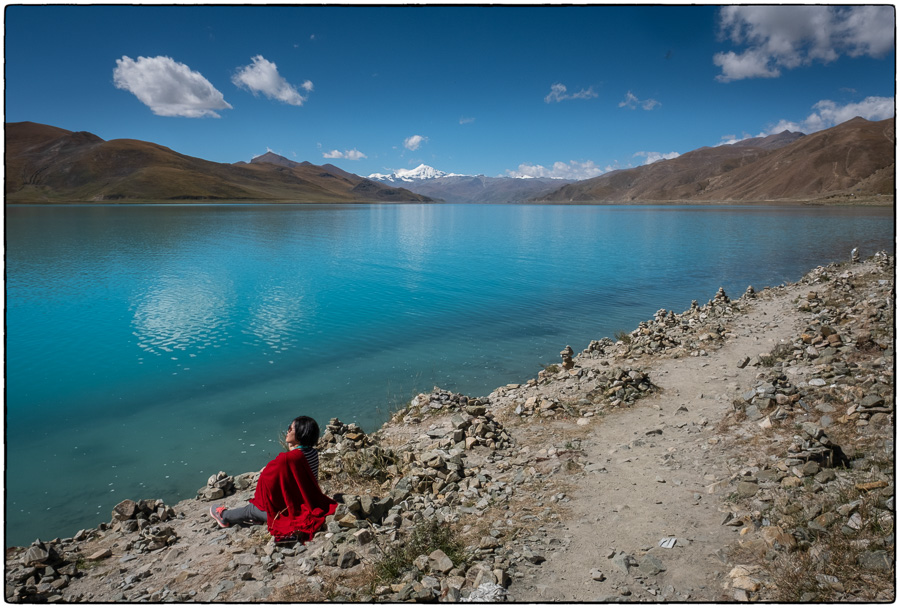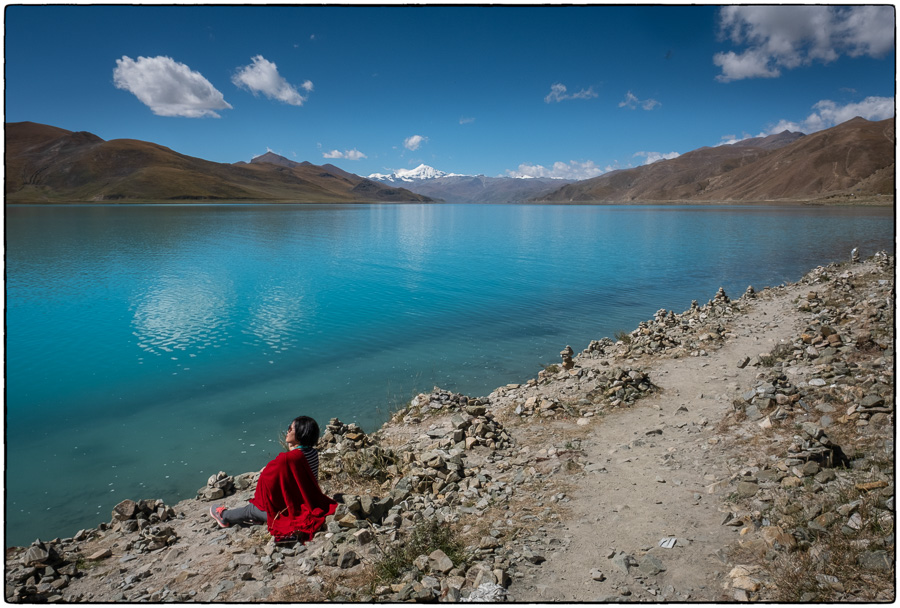 Yamdrotso Lake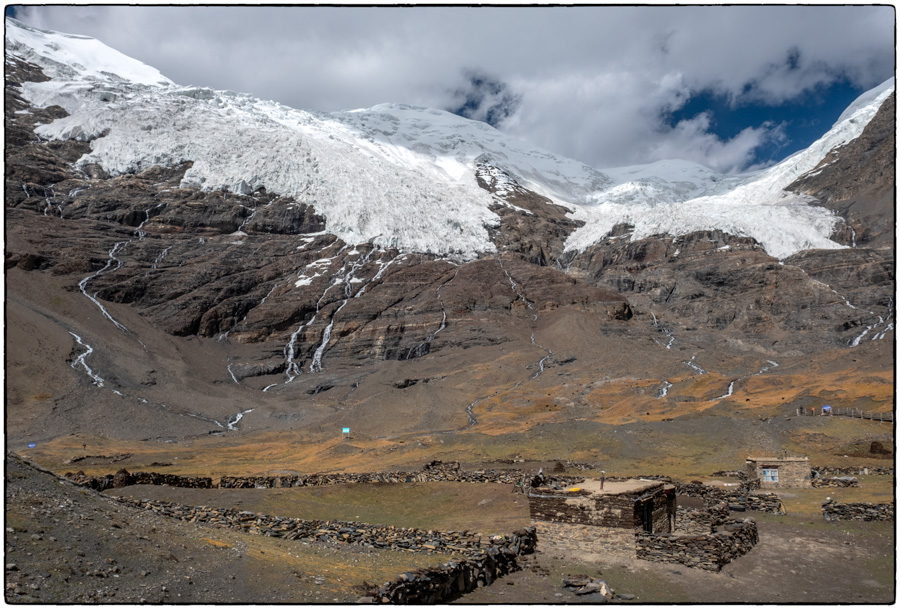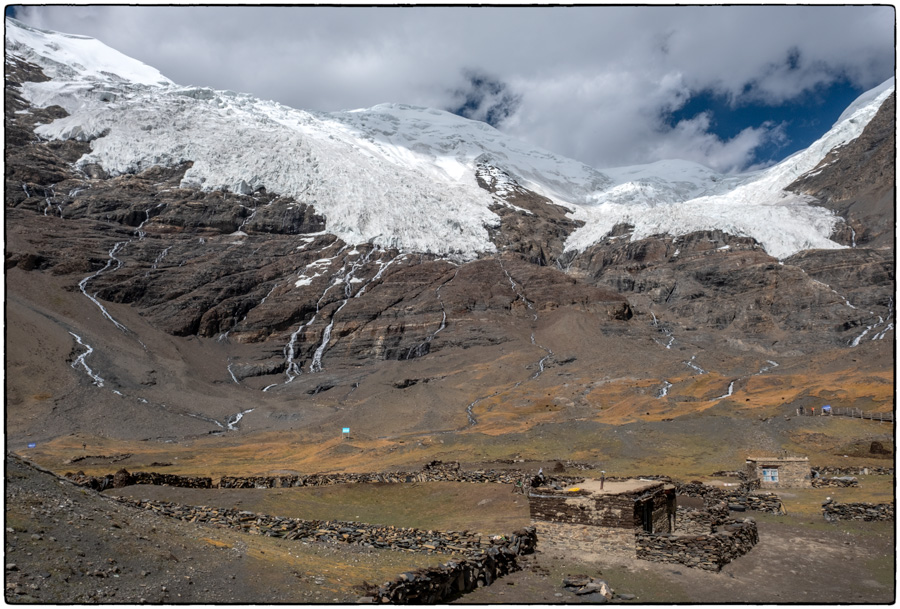 Karola Glacier – with 50% GONE since my last visit 7 years ago!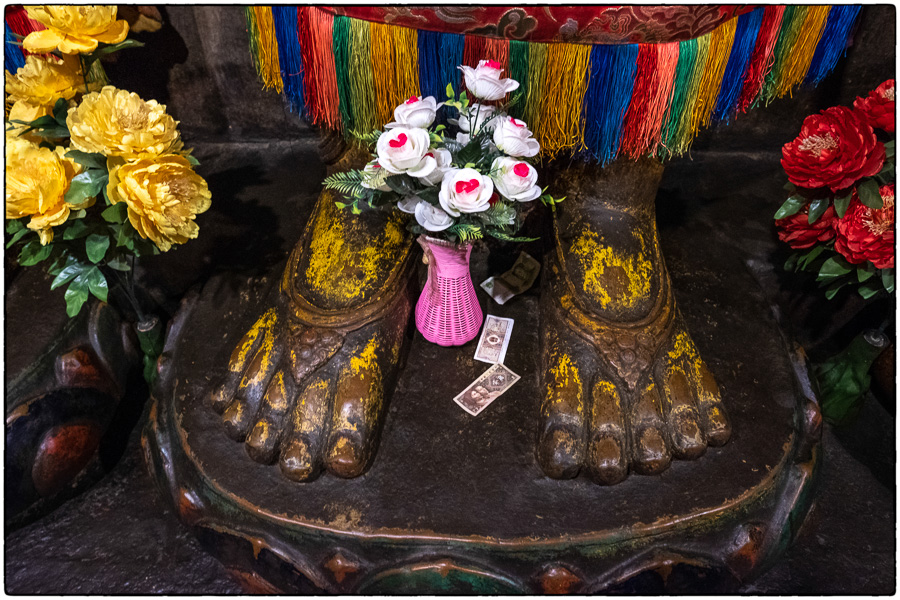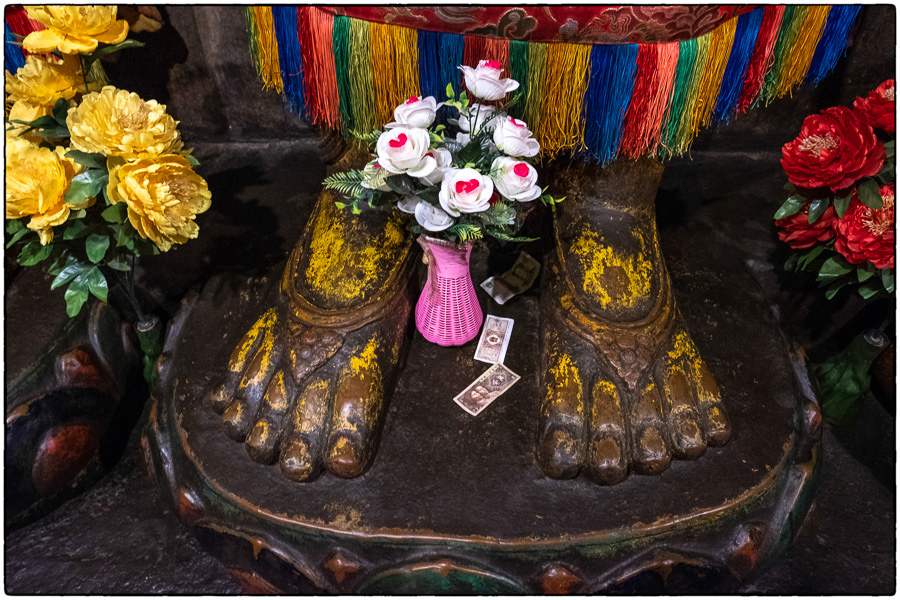 Feet of Buddha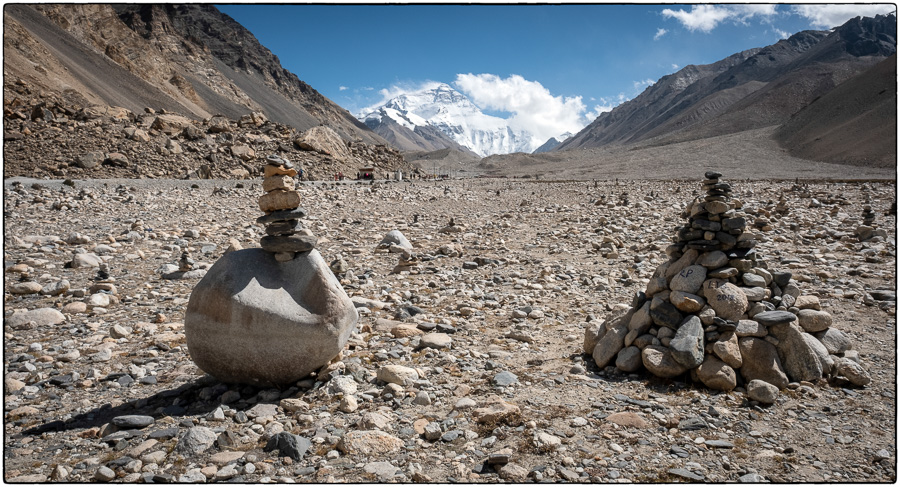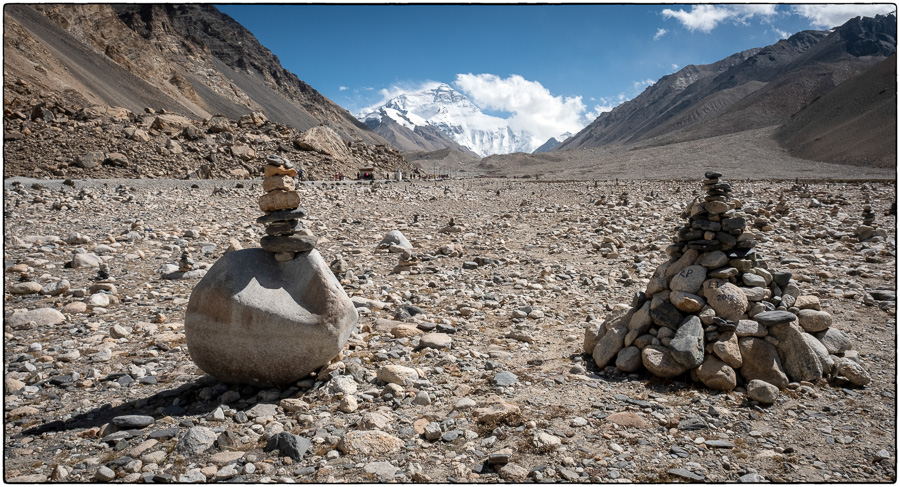 Mt. Everest base camp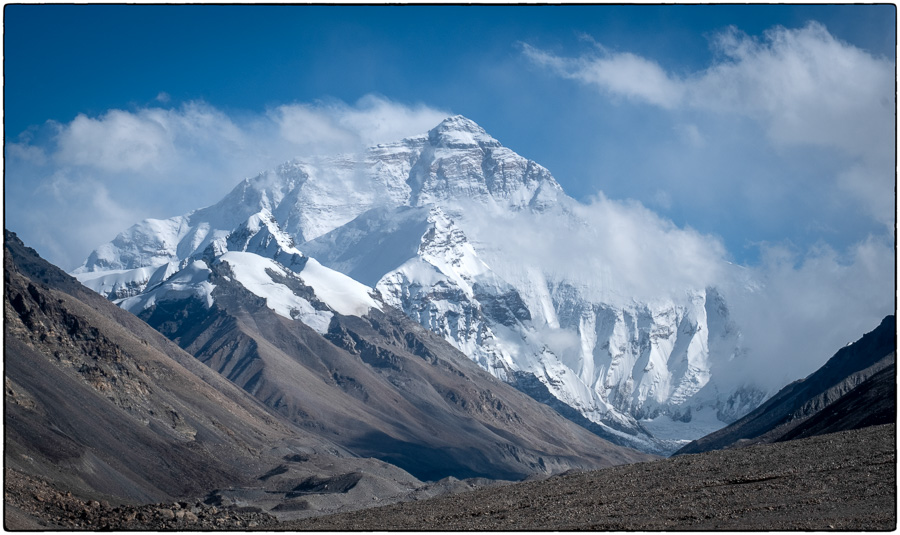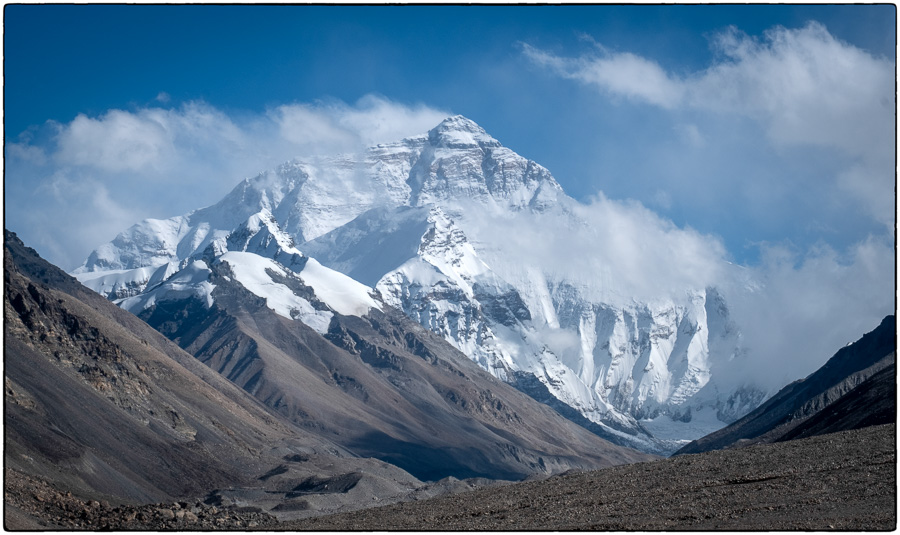 Mt. Everest (Mt. Qomolangma)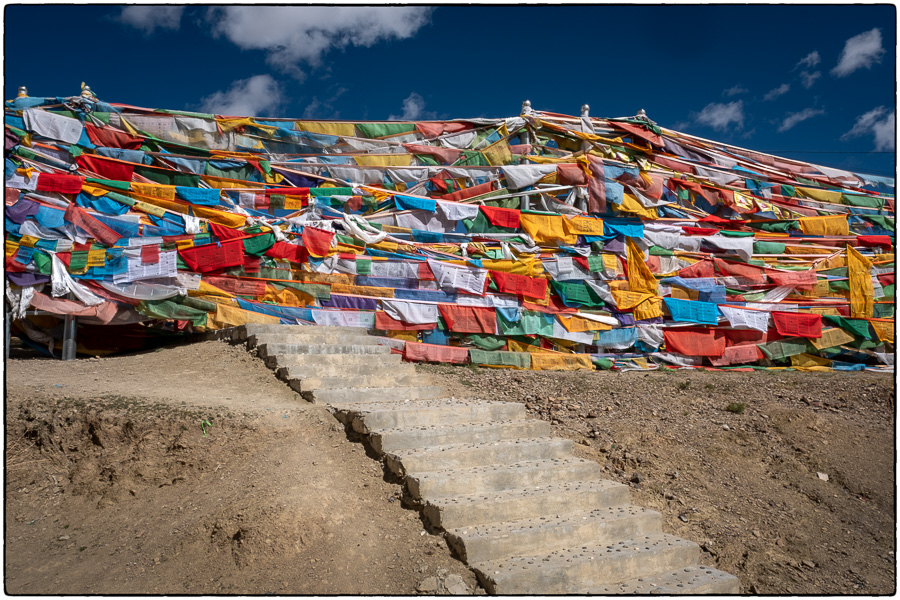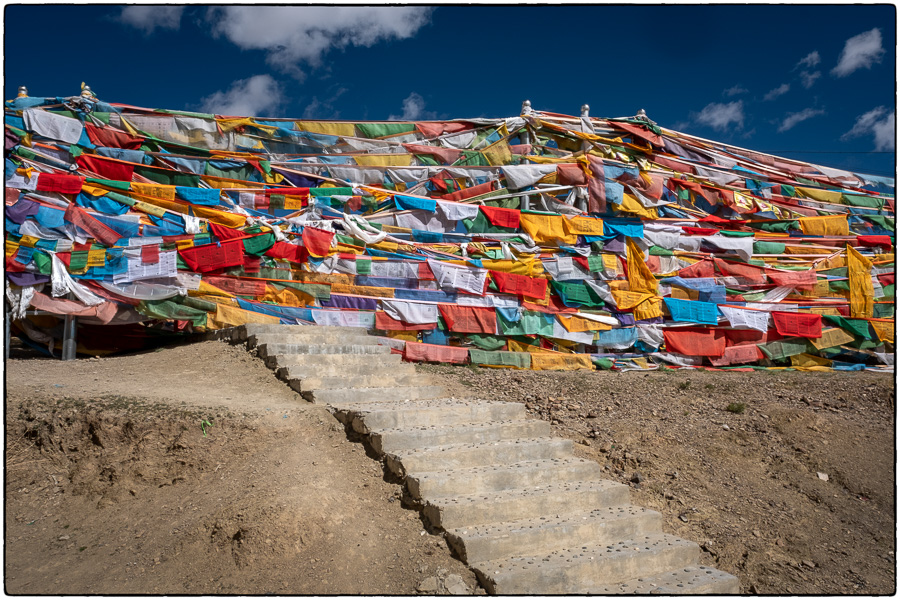 Prayer flags on the way to the Himalayas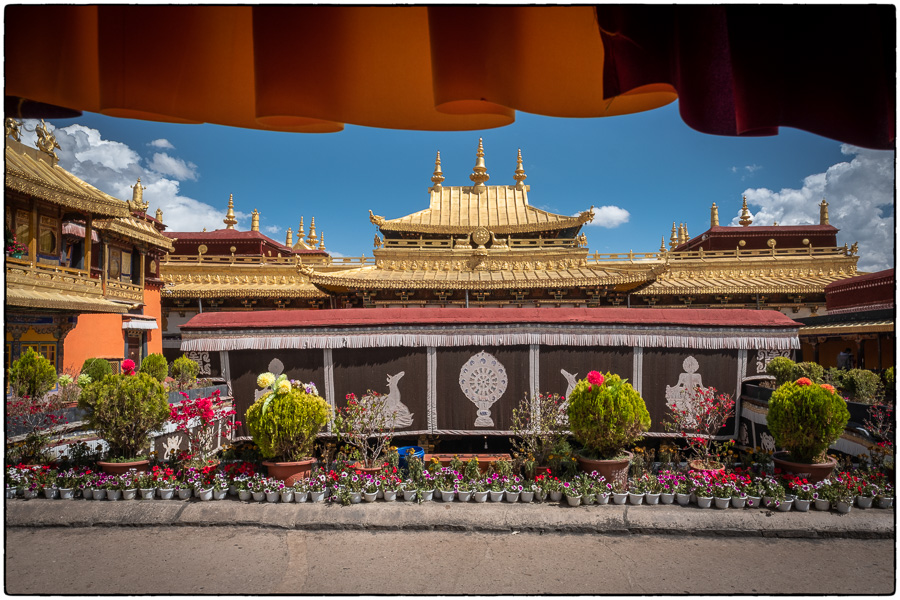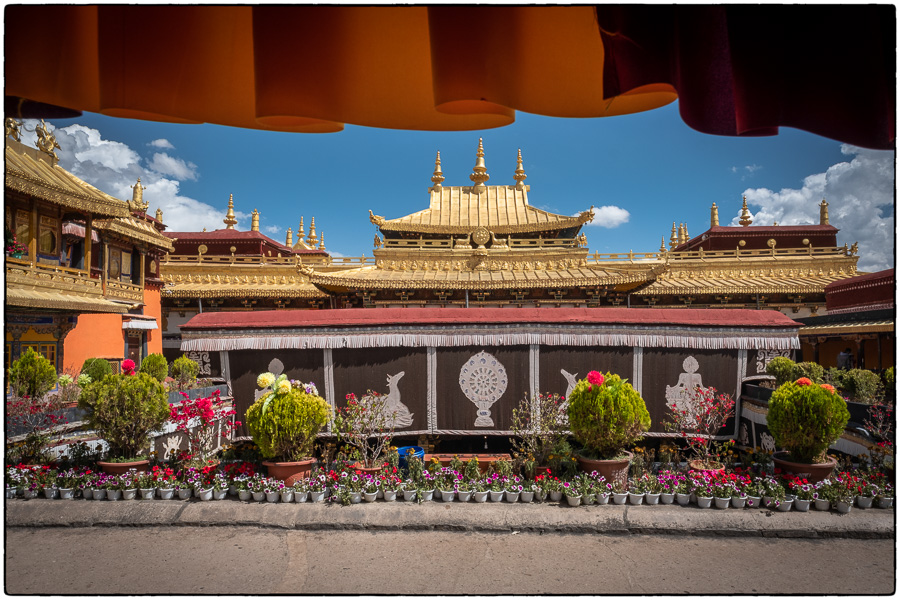 Jokhang Temple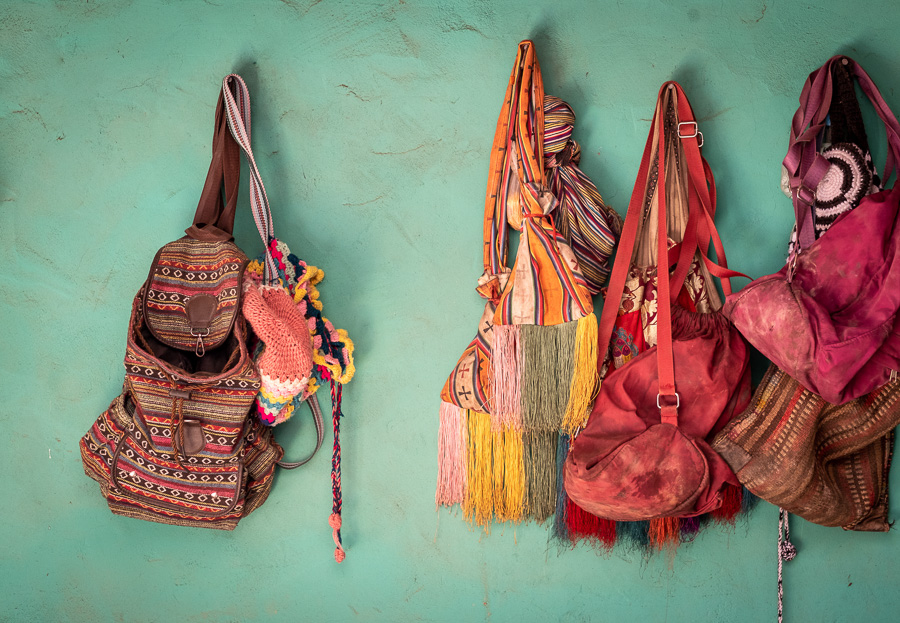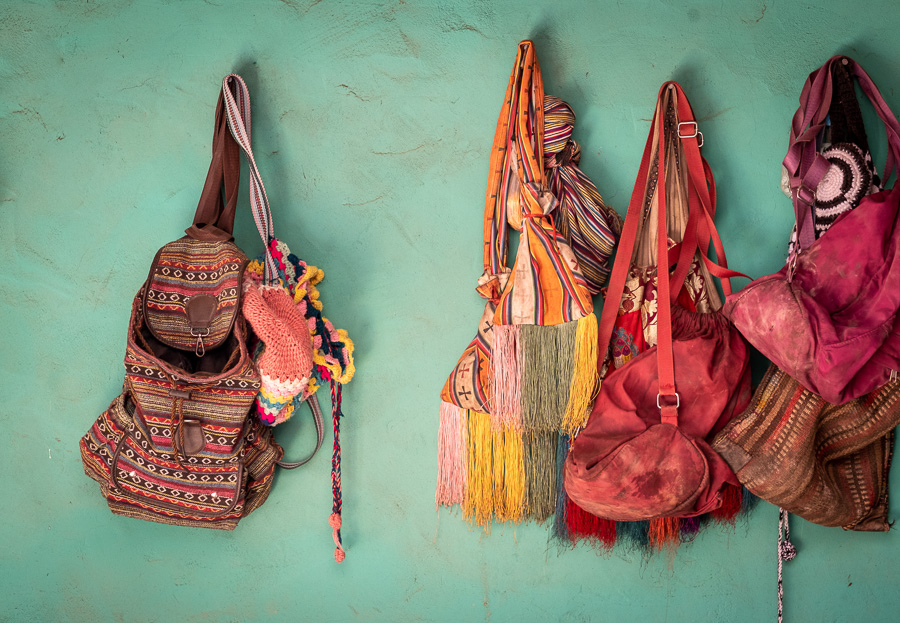 Bags hanging in Tibetan house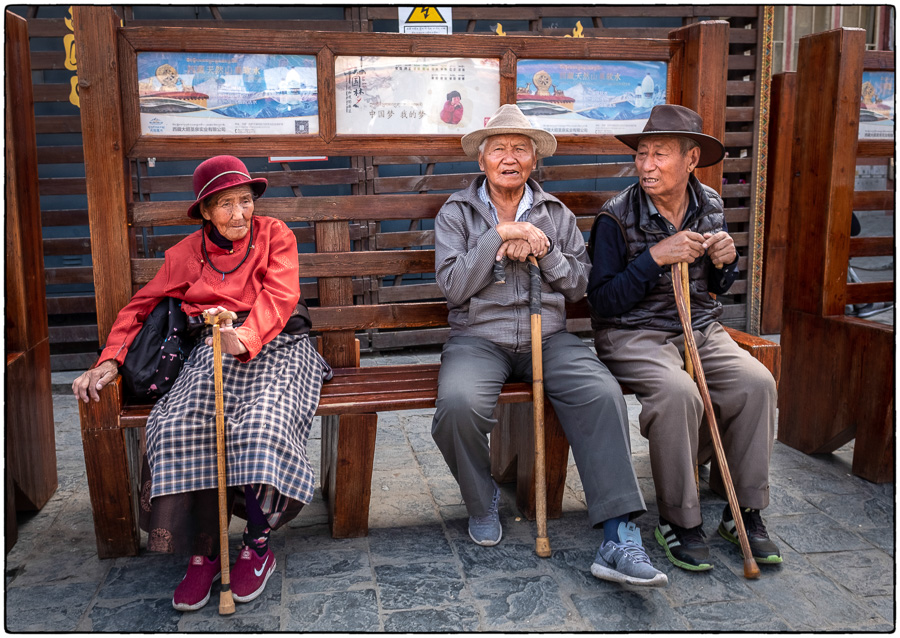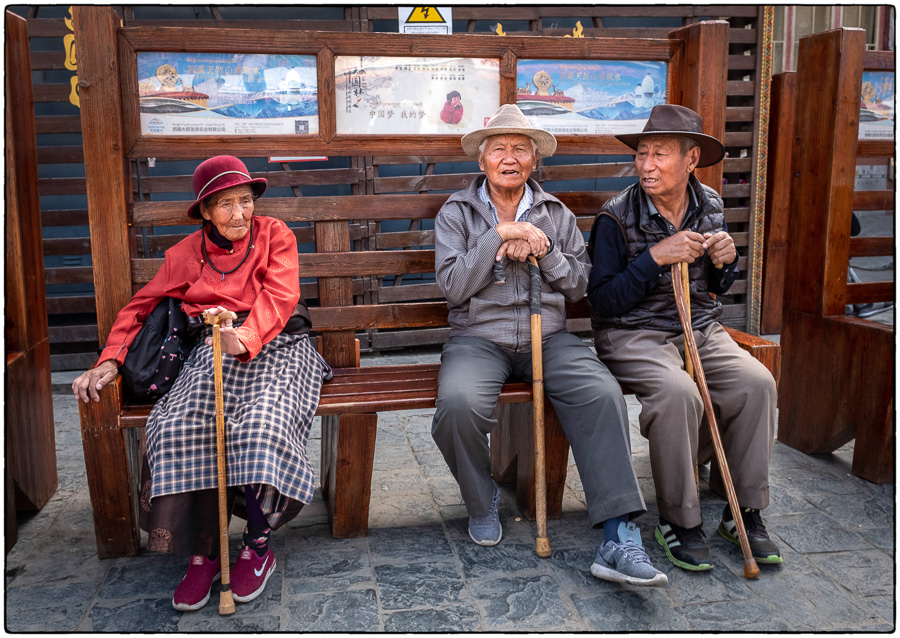 Outside the Jokhang Temple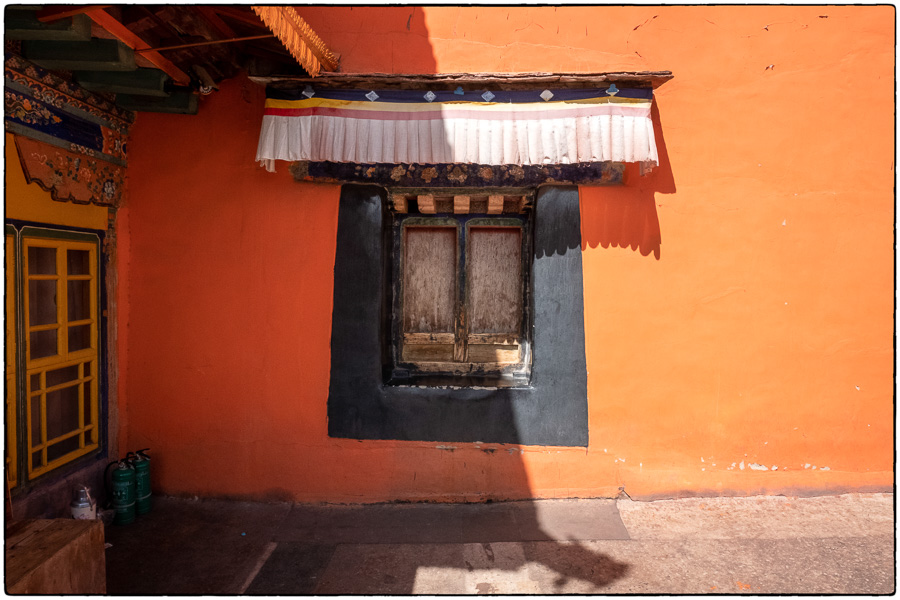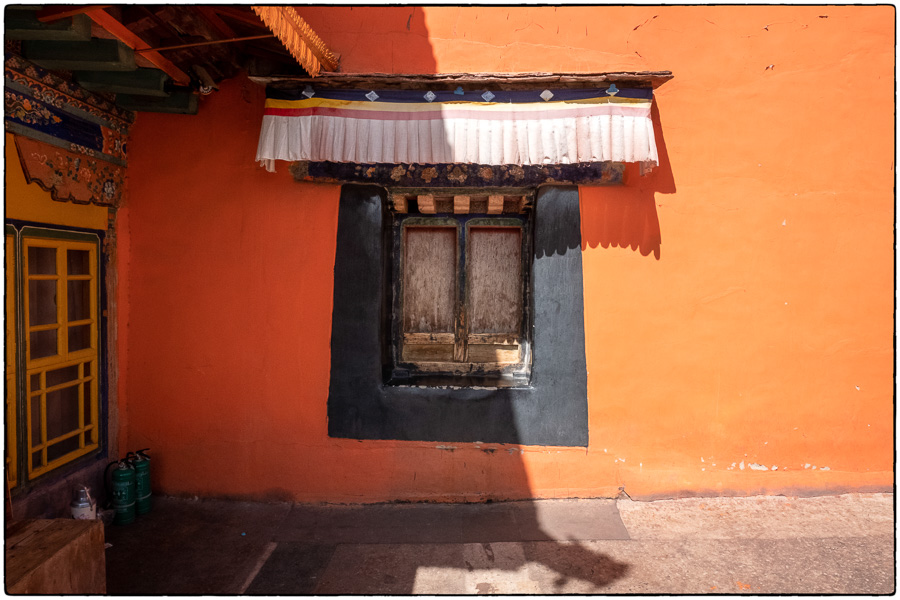 Jokhang Temple courtyard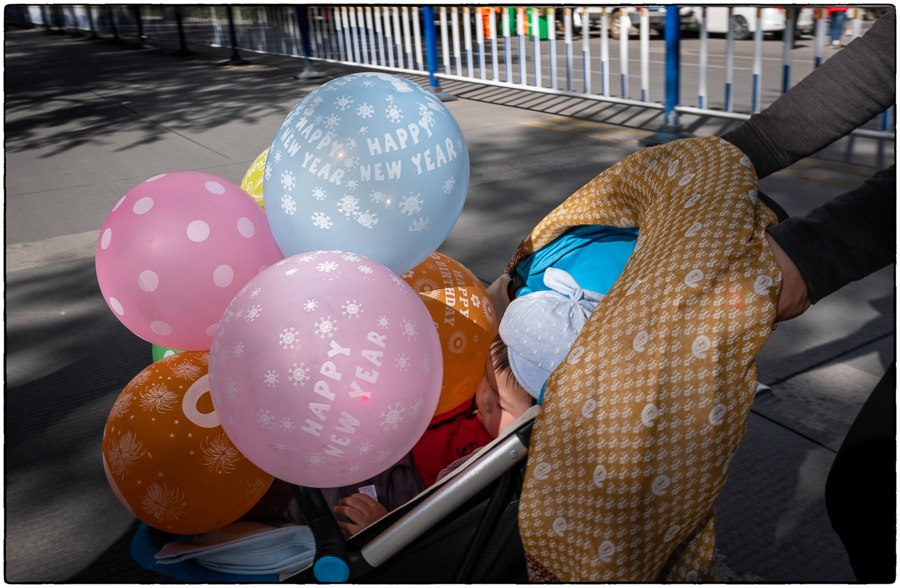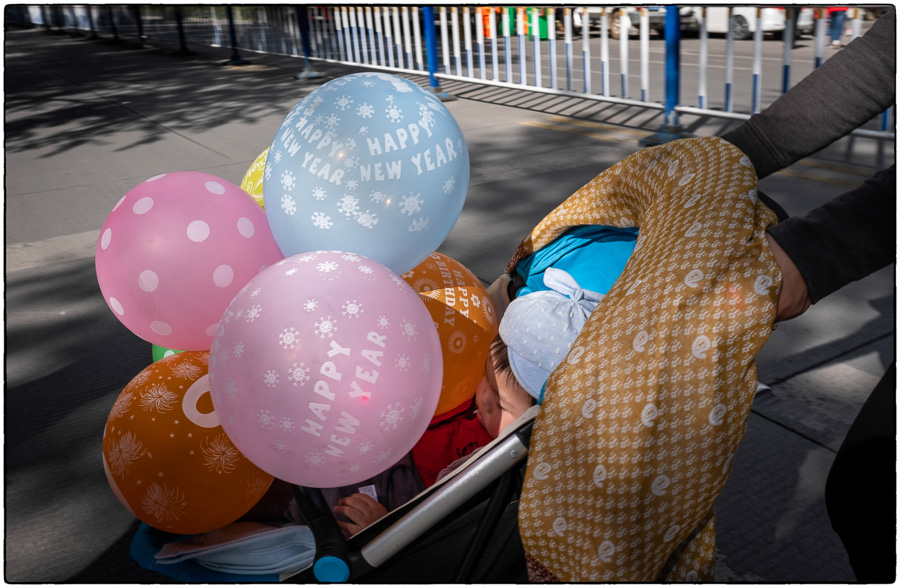 Street scene (Lhasa)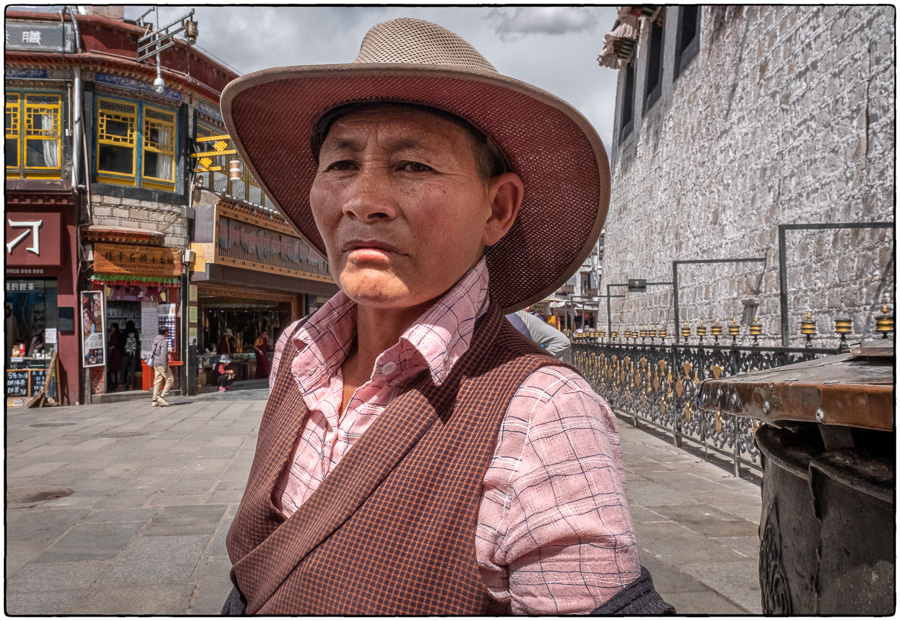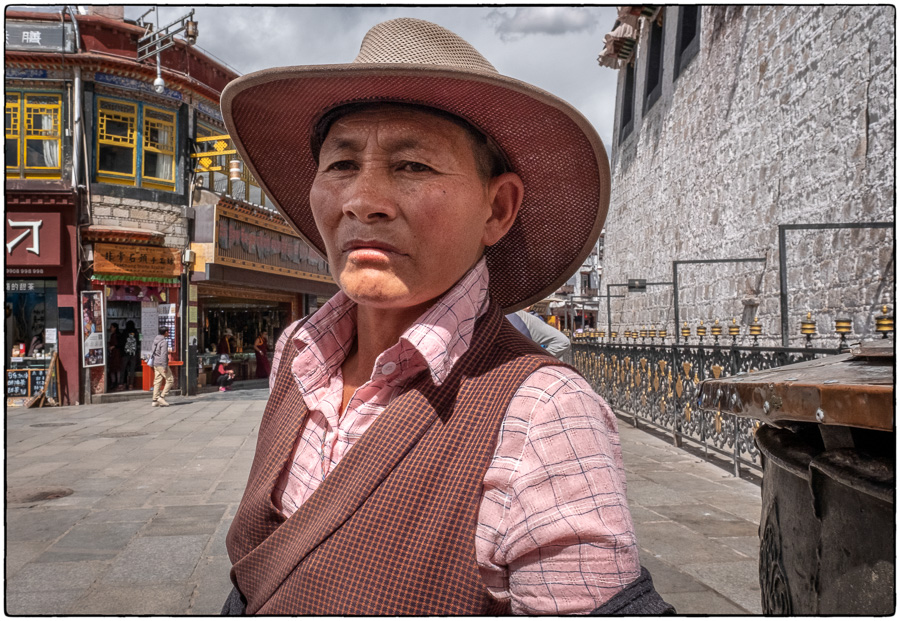 In front of the Jokhang Temple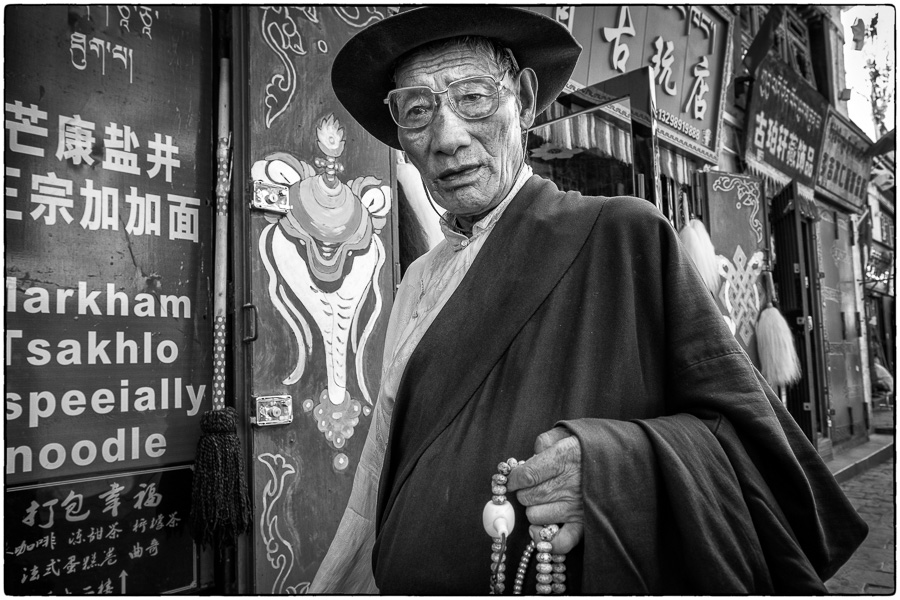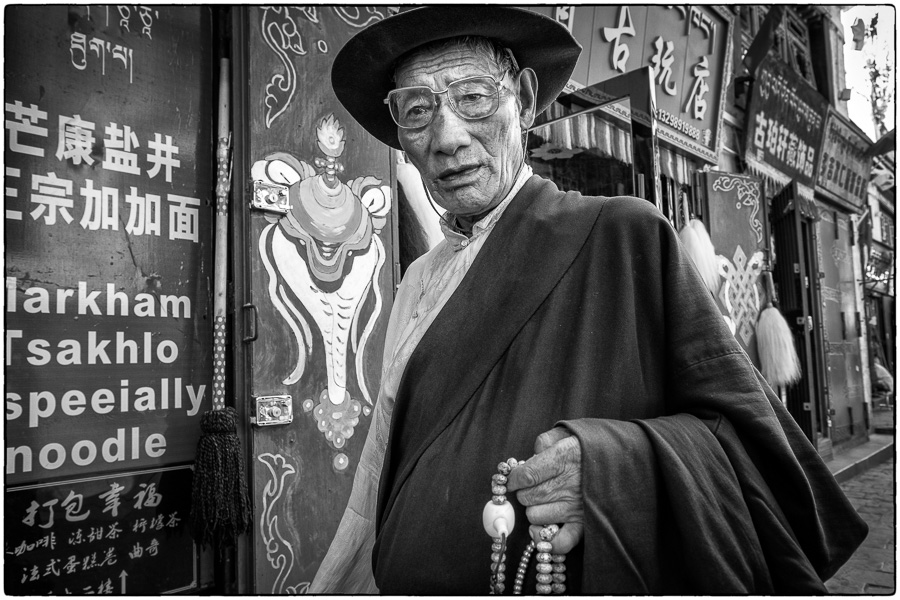 Near the Jokhang Temple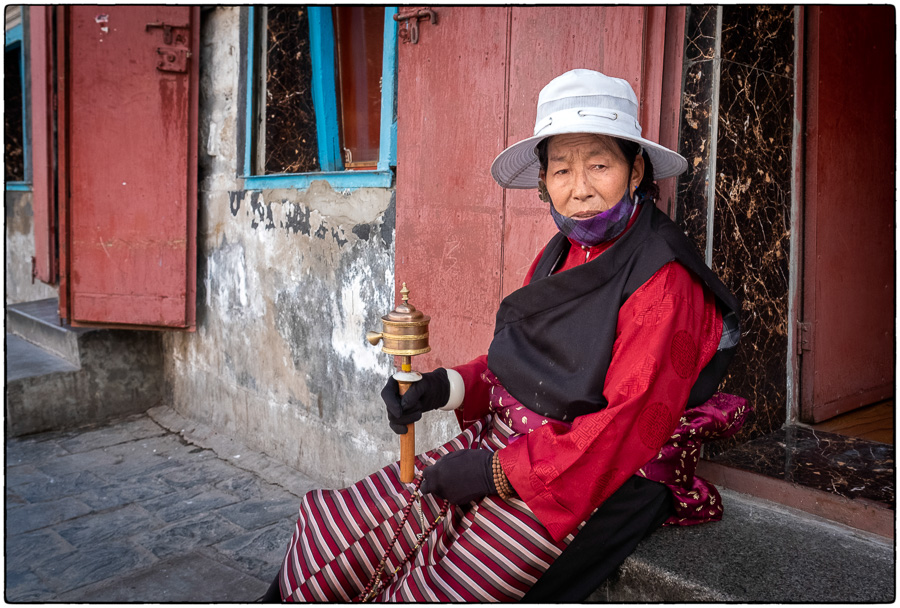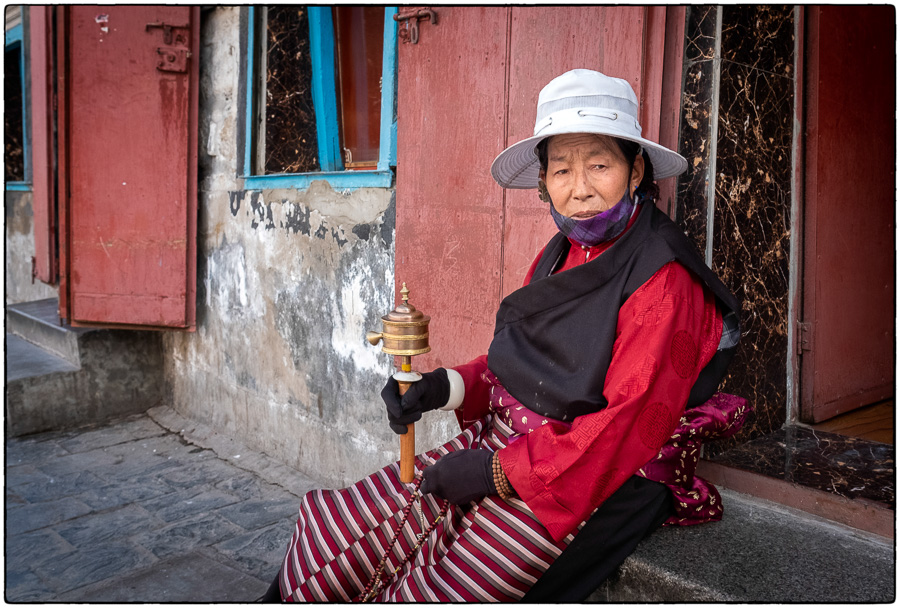 Near the Jokhang Temple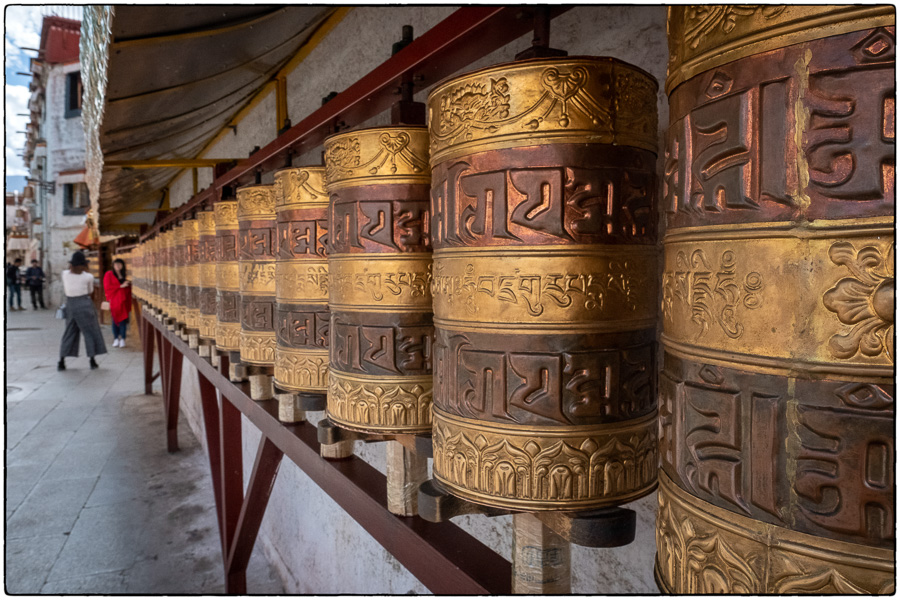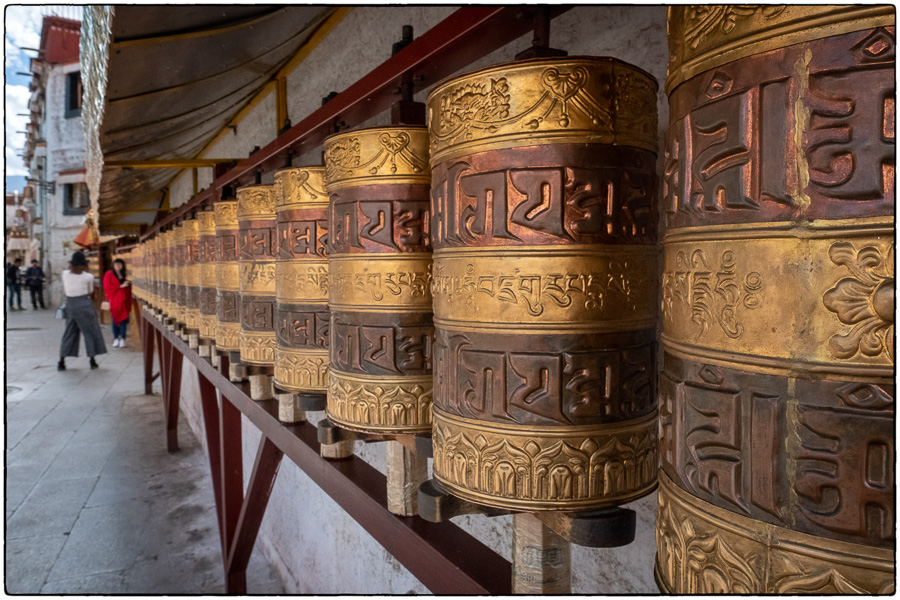 Prayer wheels near the Jokhang Temple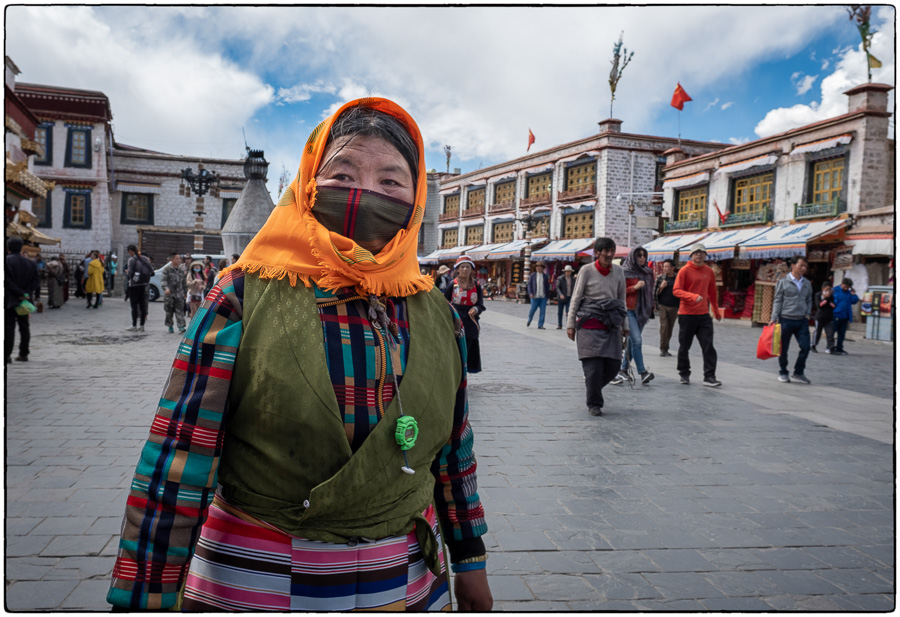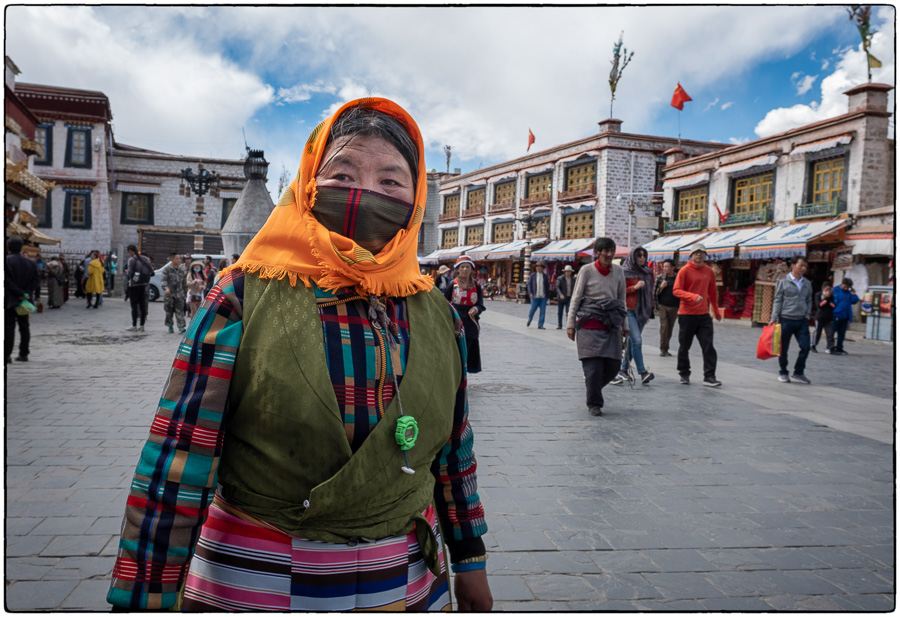 Near the Jokhang Temple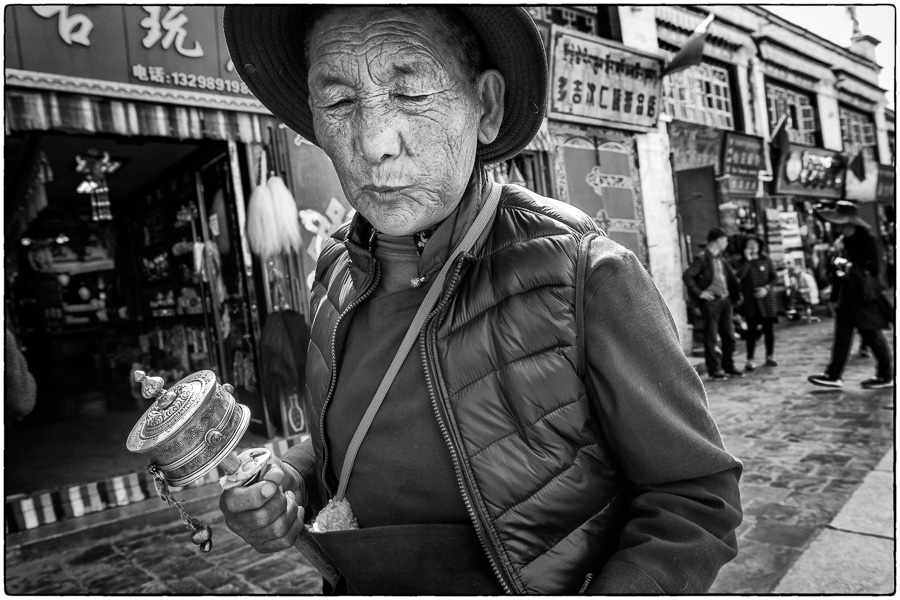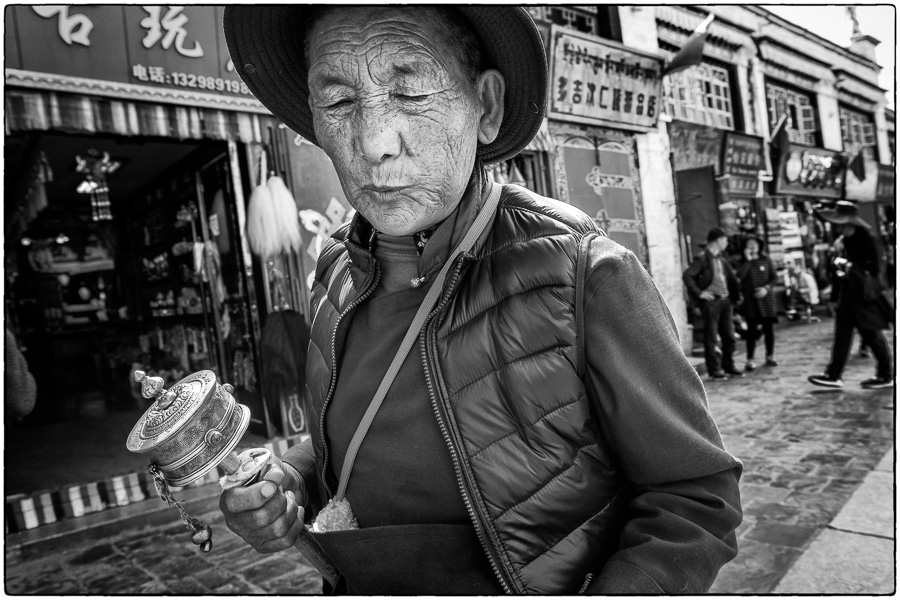 Near the Jokhang Temple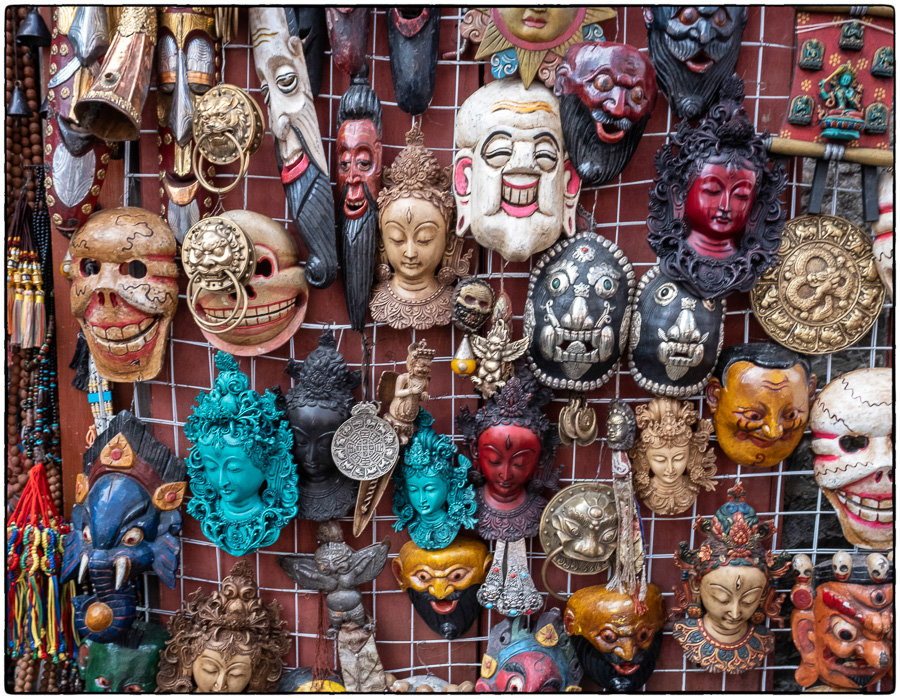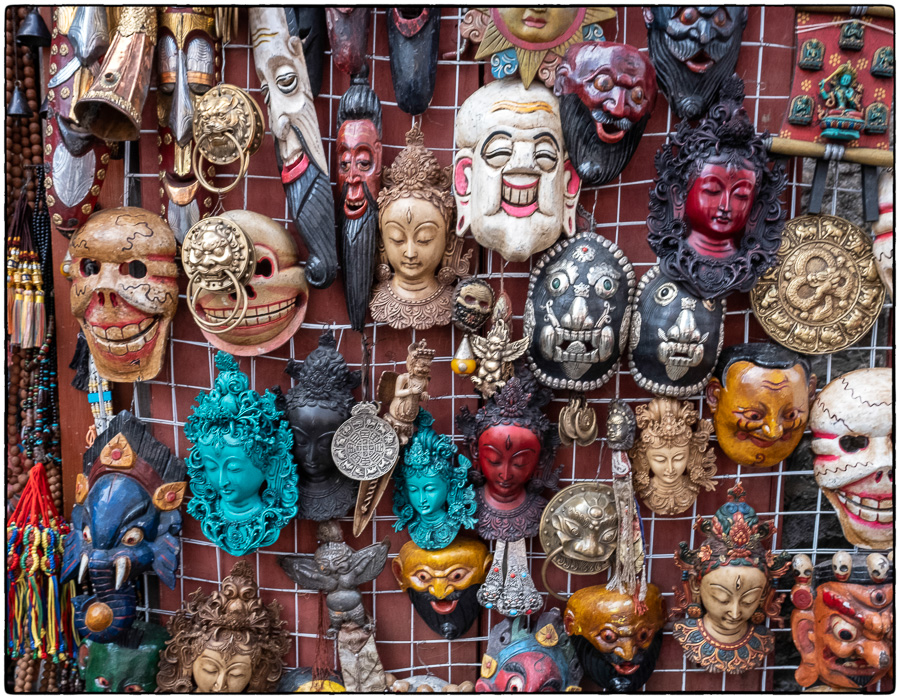 Near the Jokhang Temple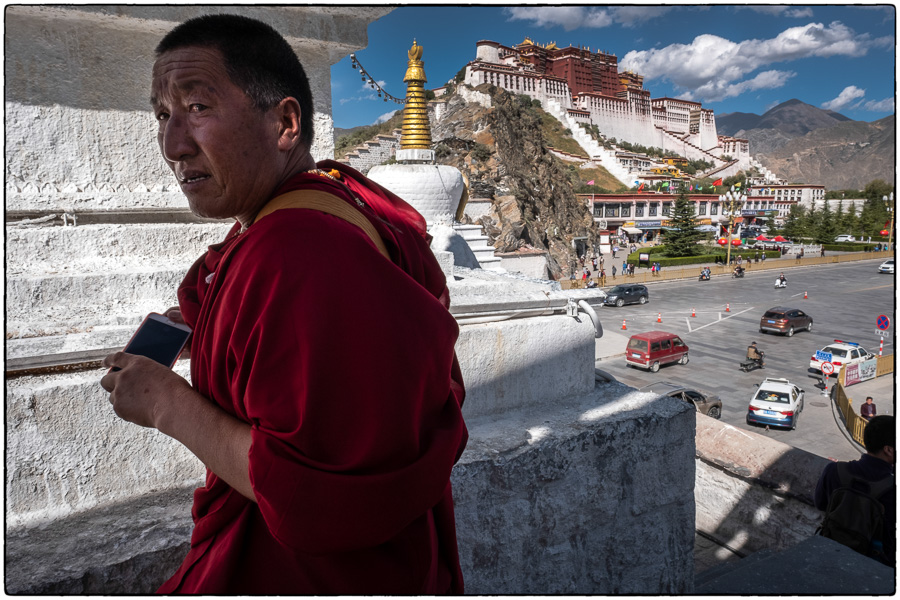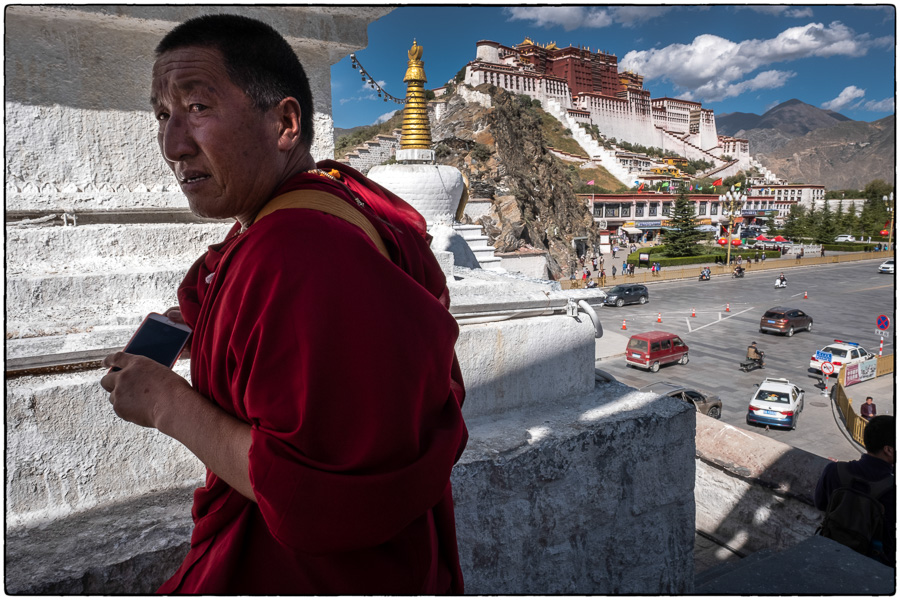 Potala Palace pilgrim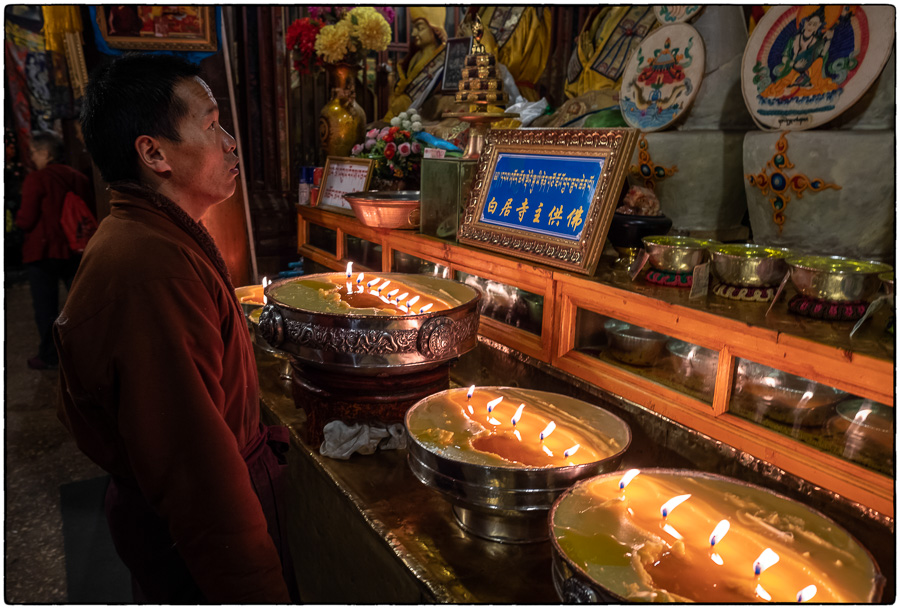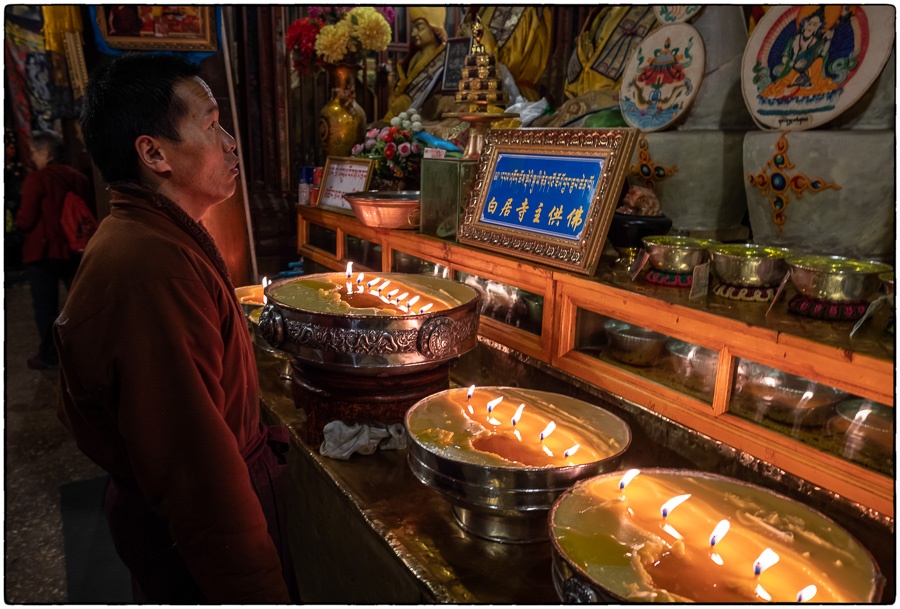 Monk in monastery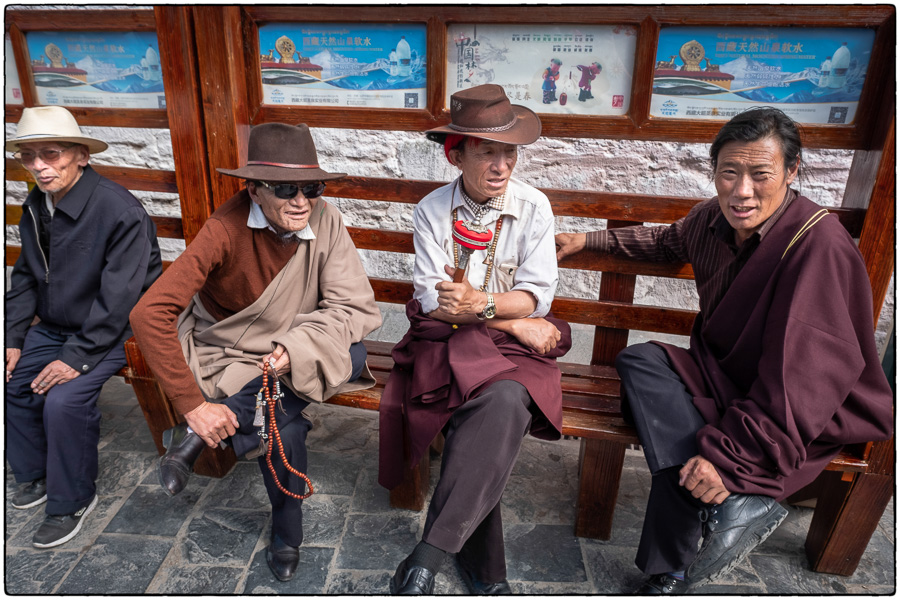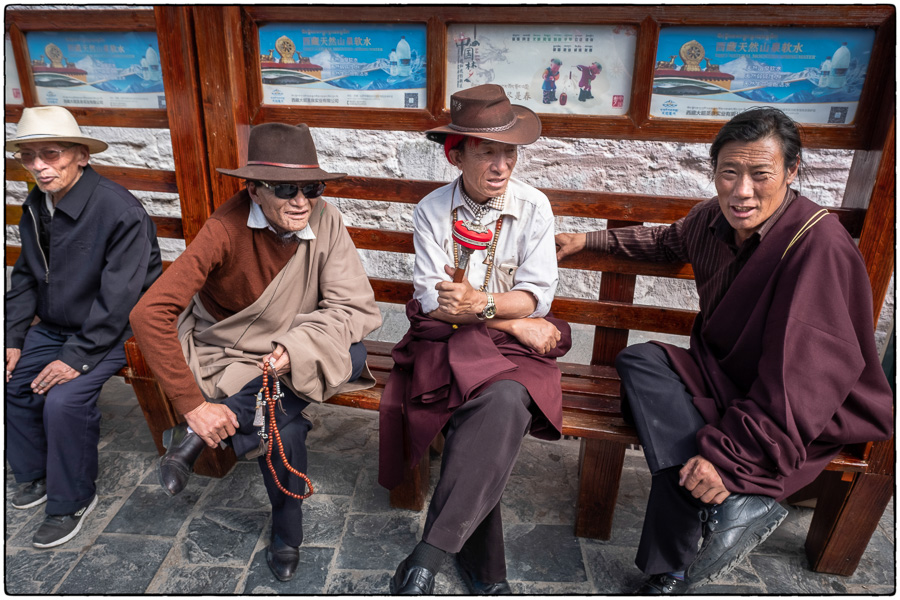 Pilgrims in Lhasa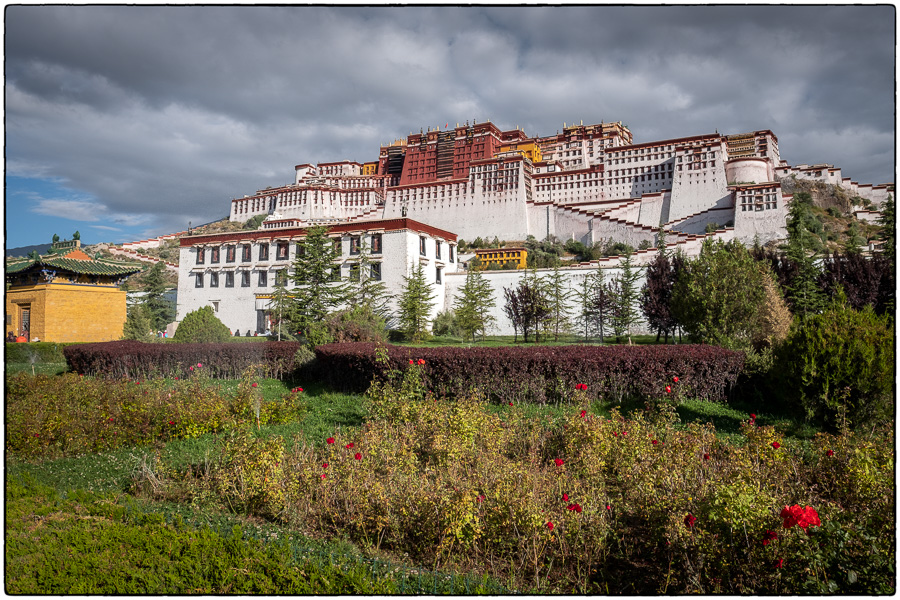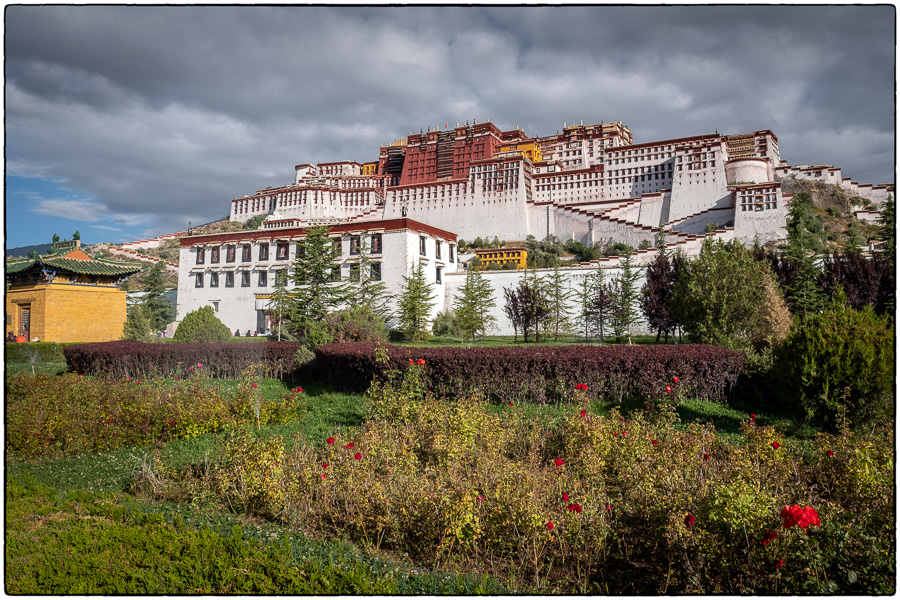 Potala Palace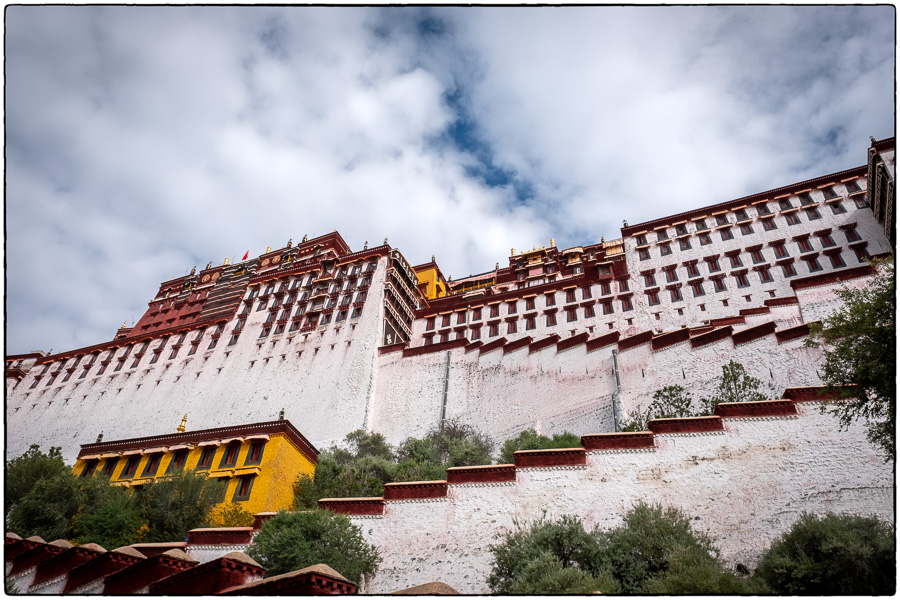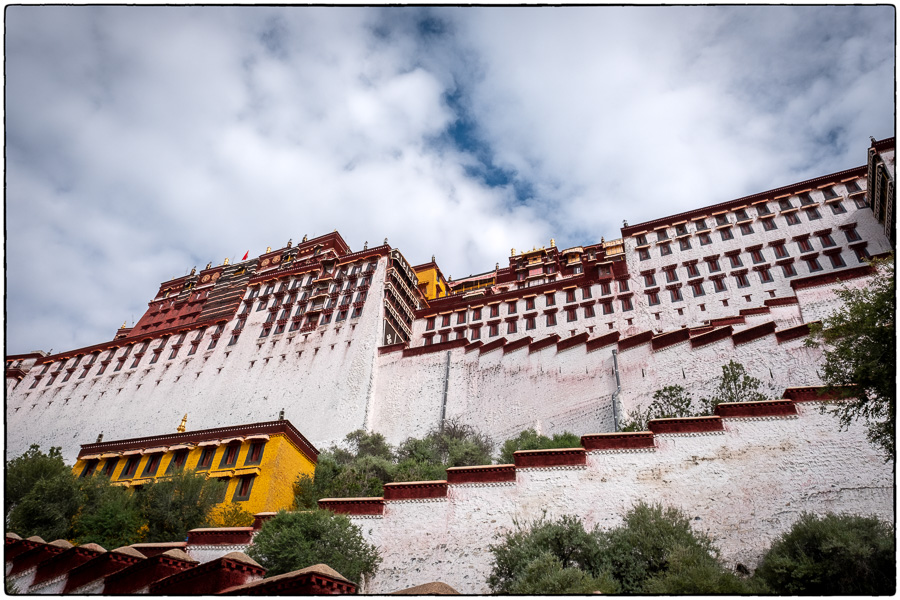 Potala Palace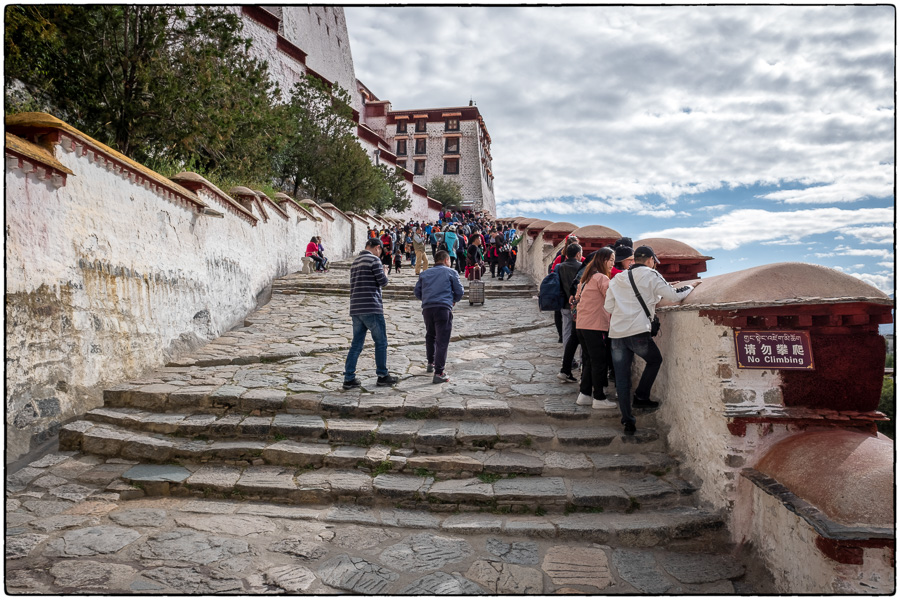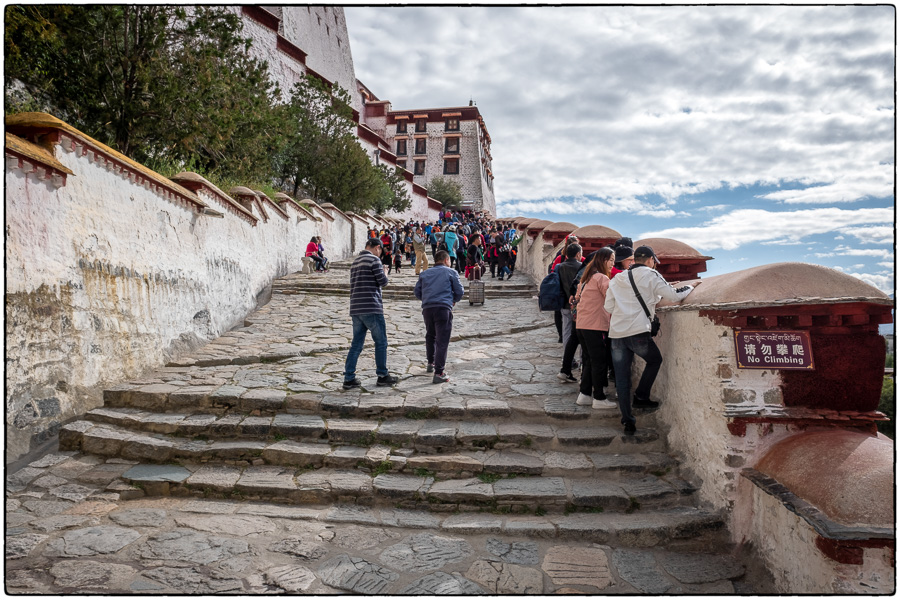 Potala Palace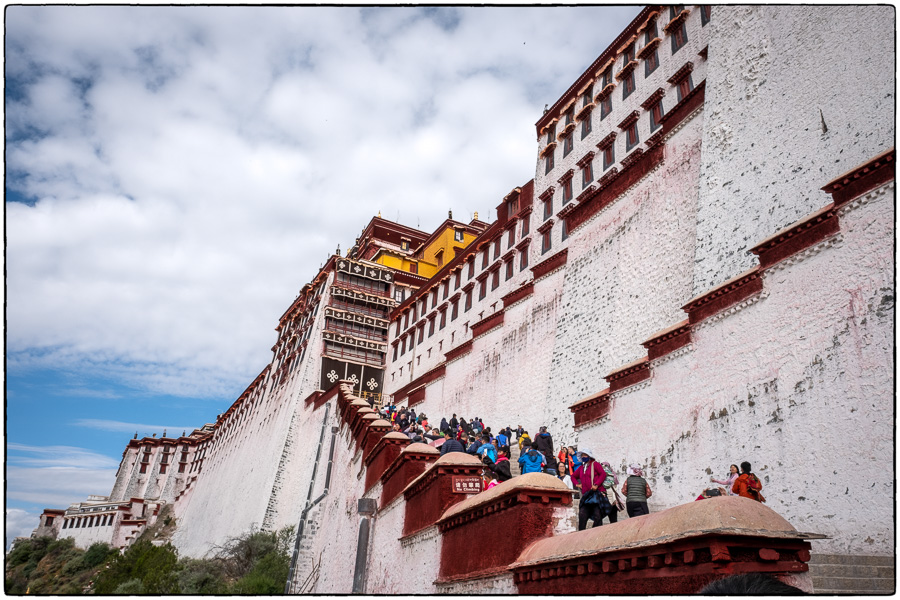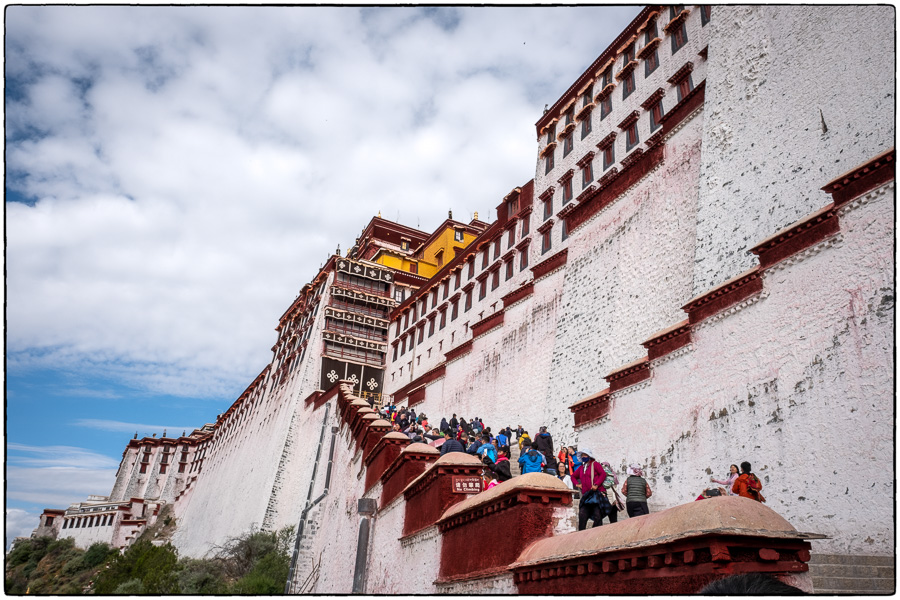 Potala Palace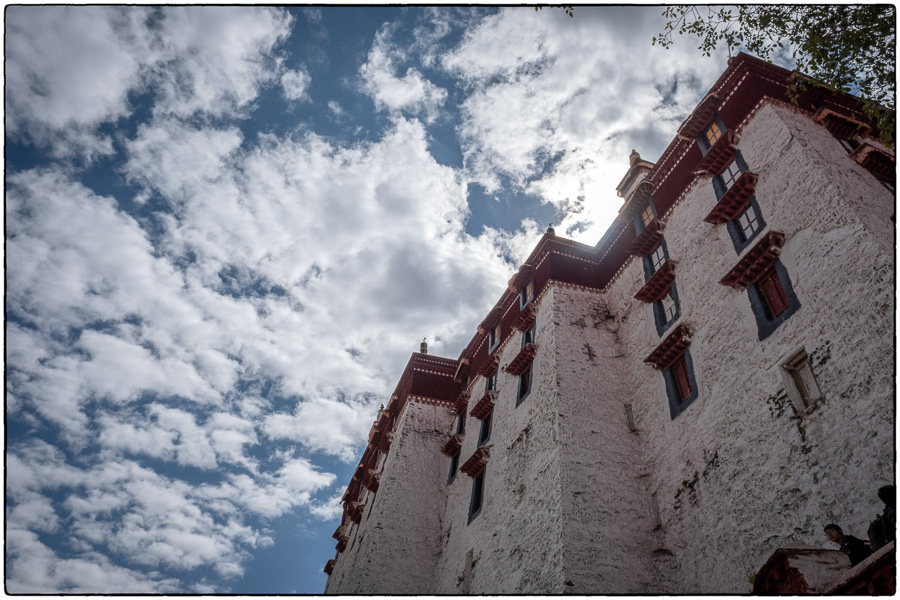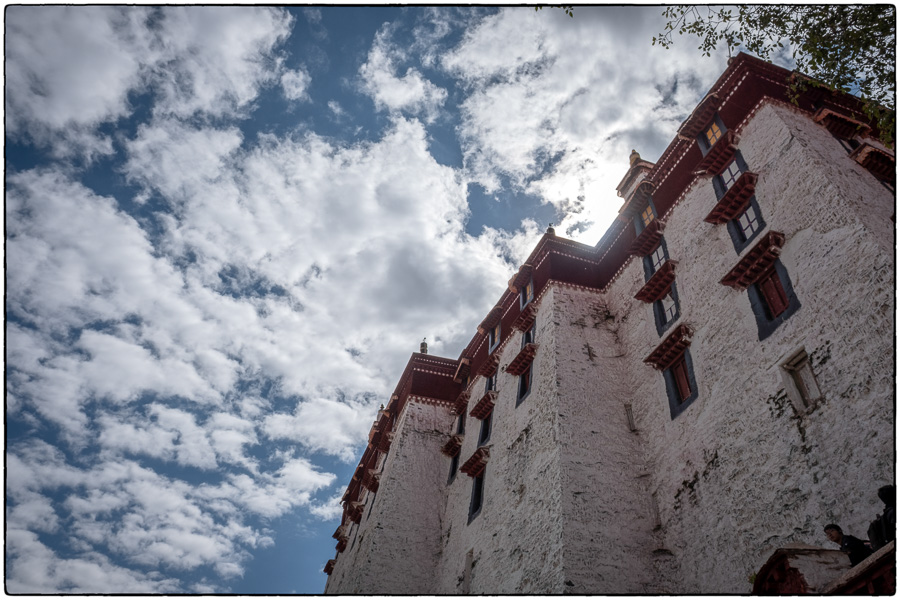 Potala Palace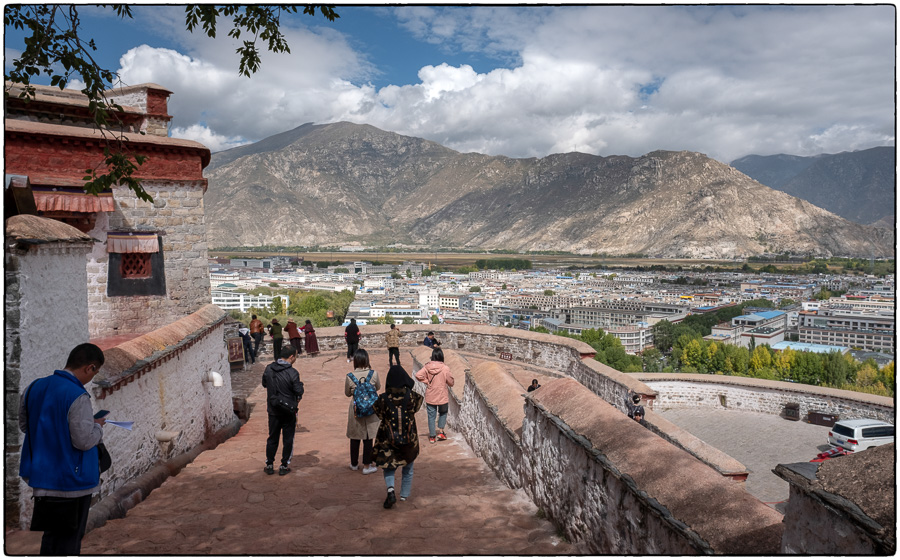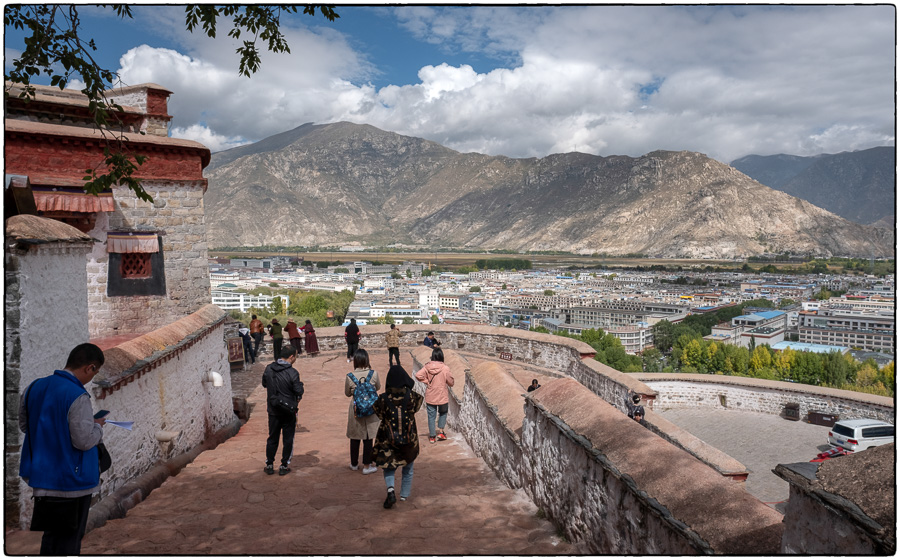 Potala Palace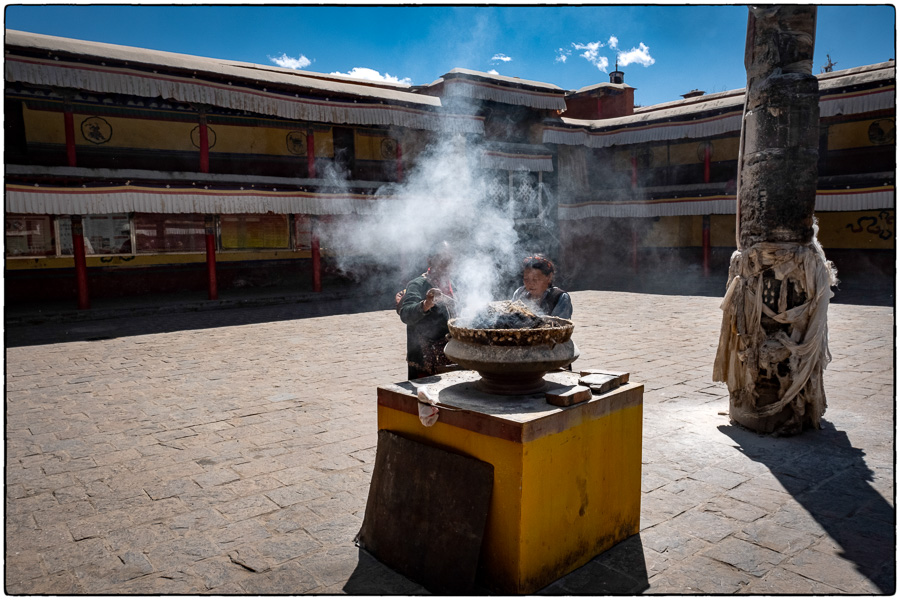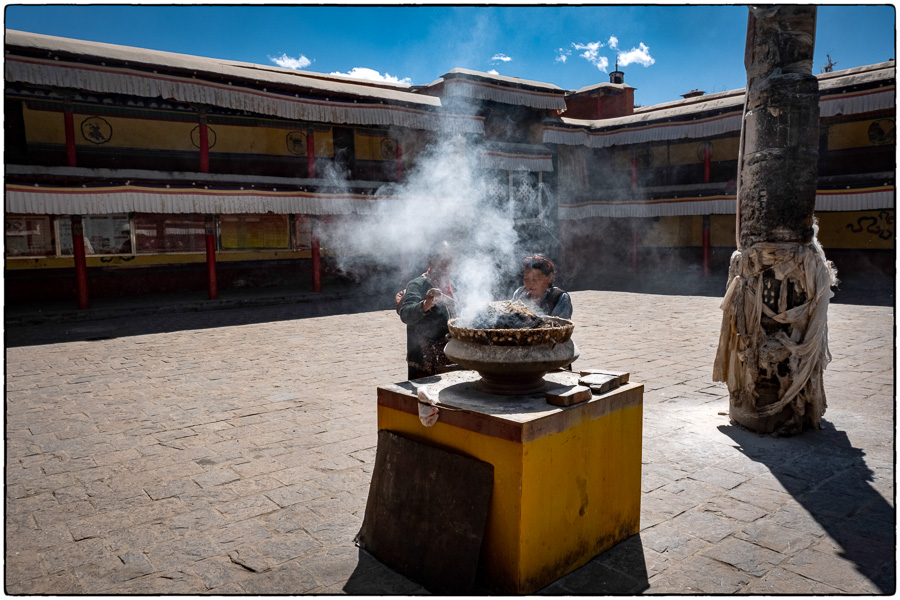 Buring juniper branches at a monastery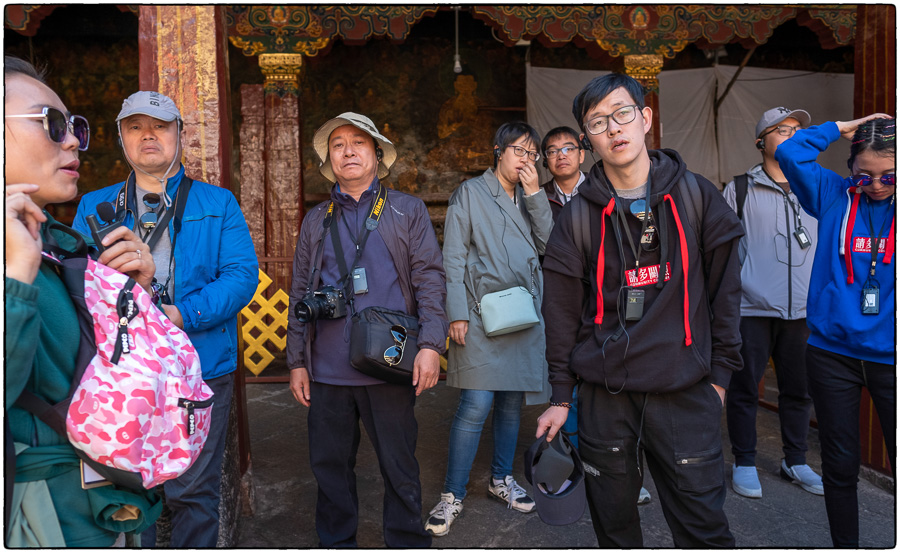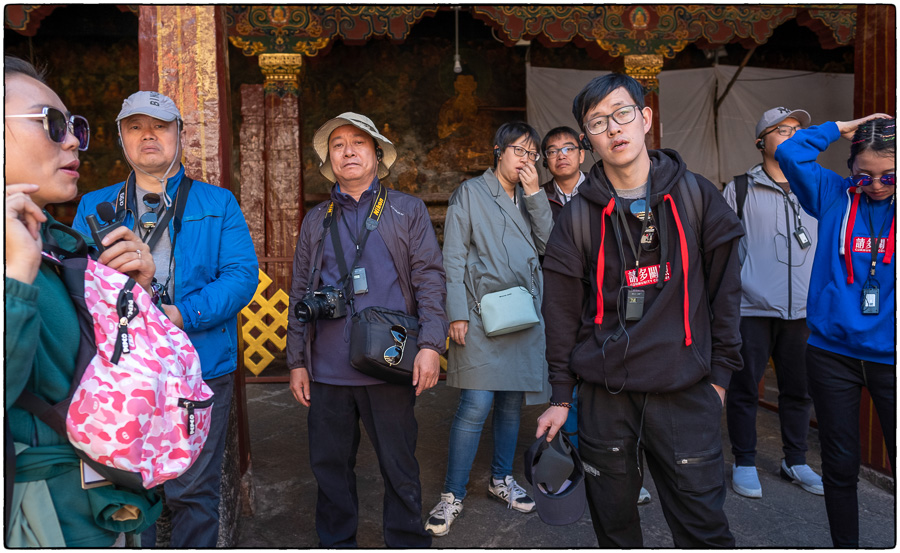 Chinese tourists at Jokhang Temple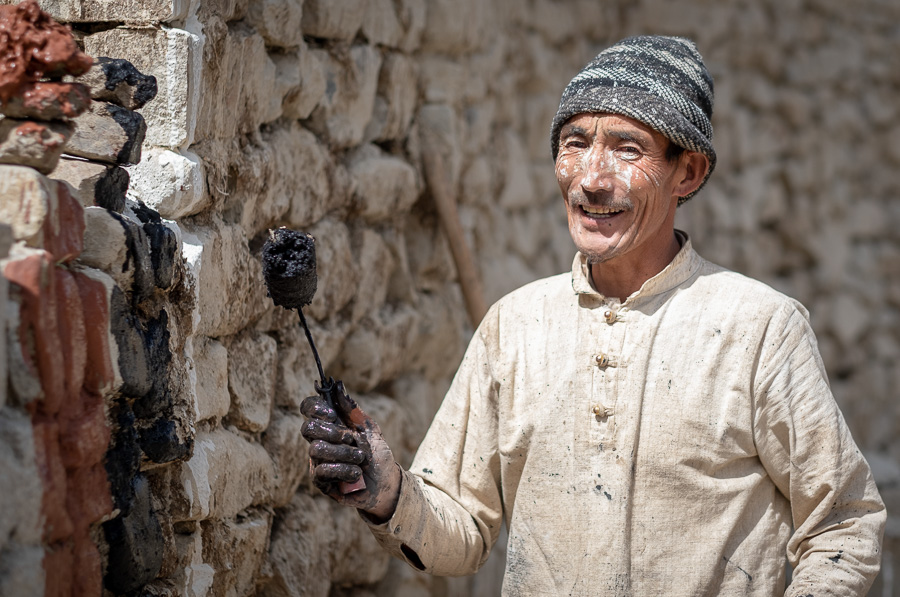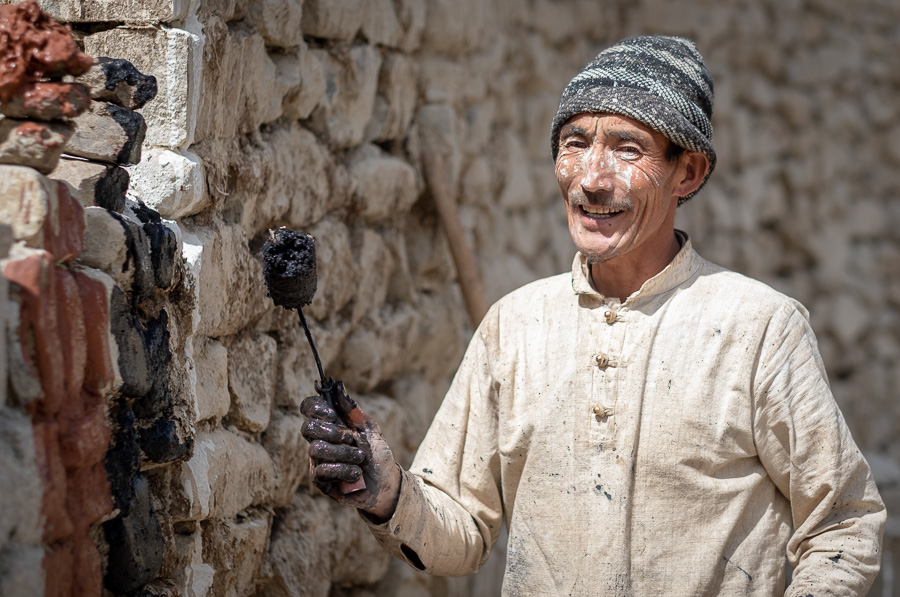 Tibetan home improvement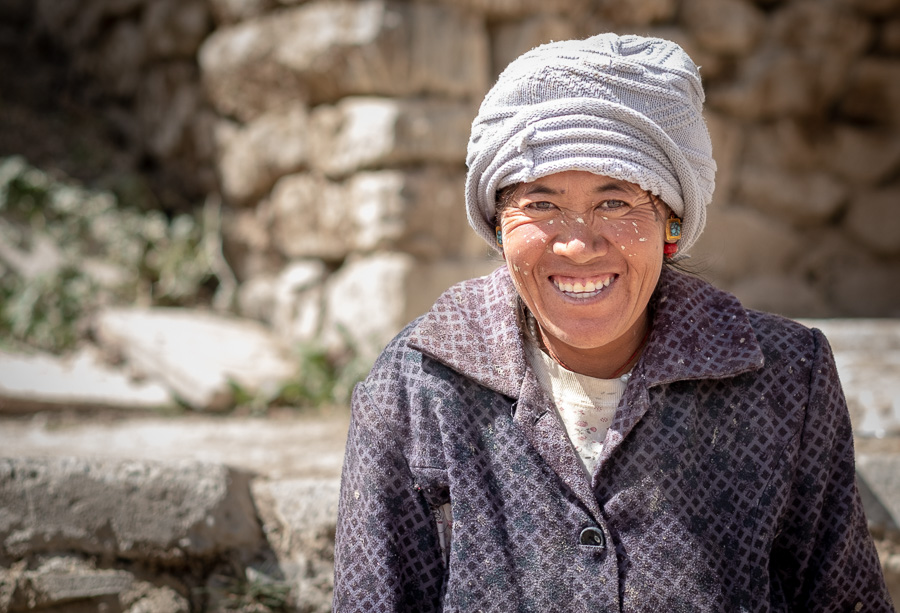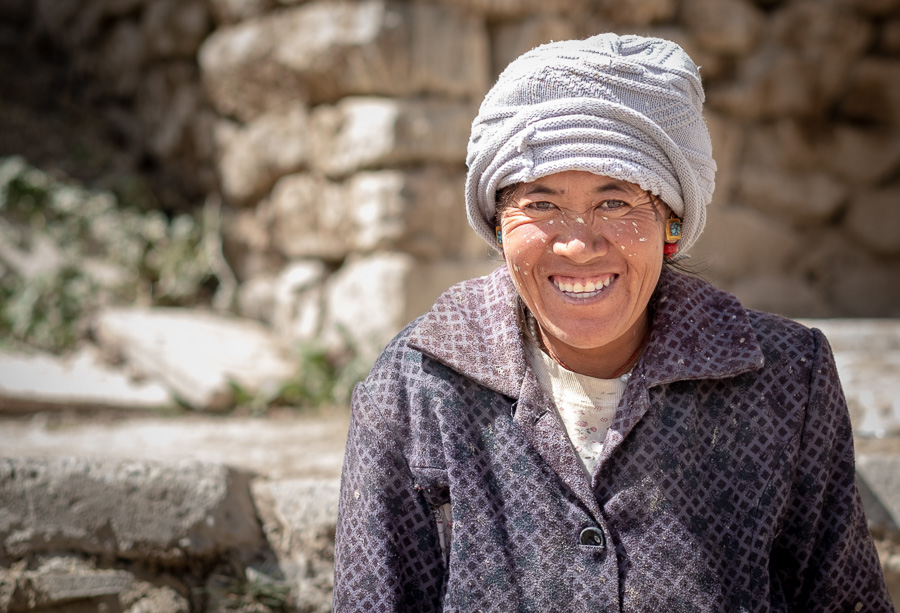 And his wife…